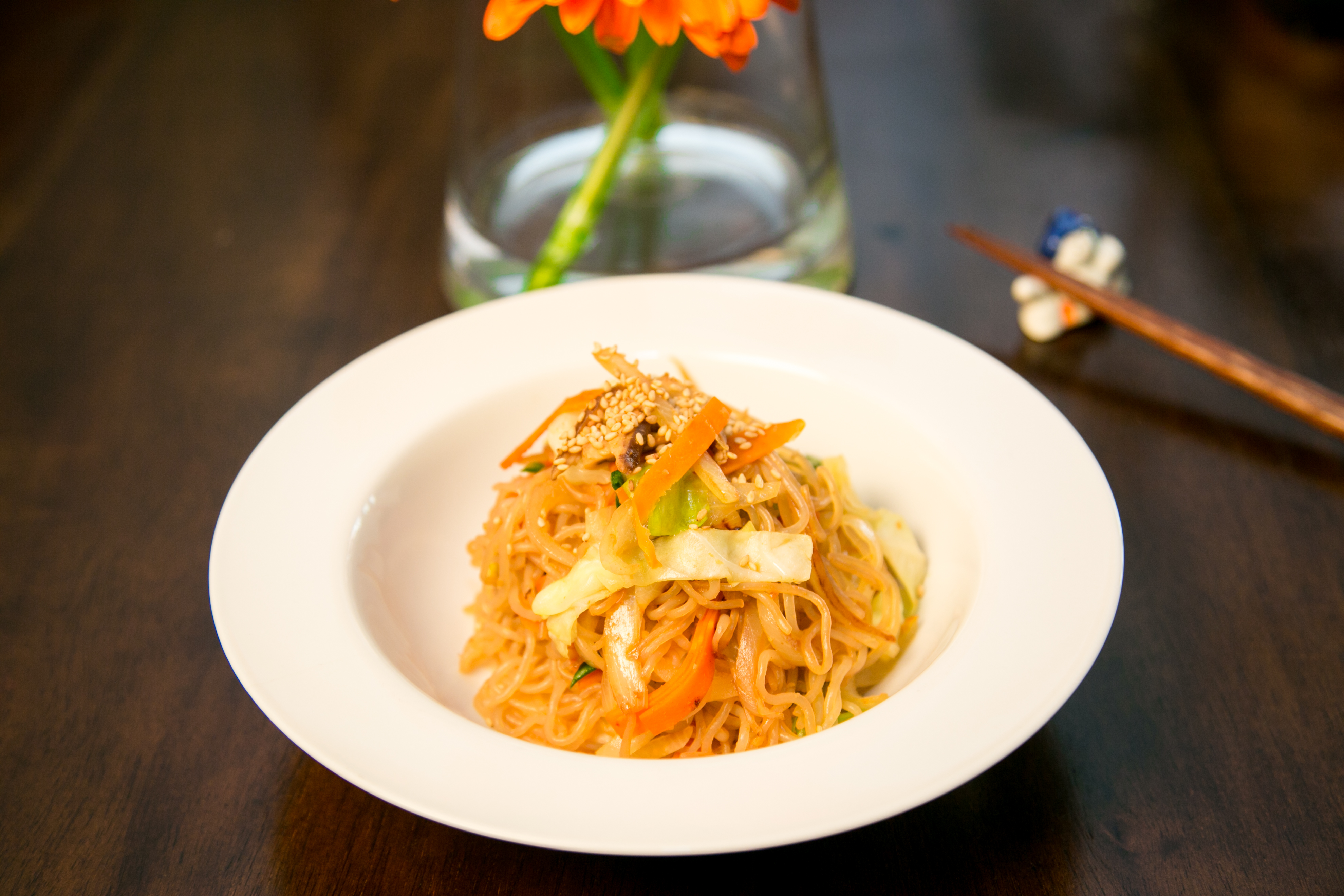 How To Cook Miracle Noodles Recipe–Delicious Meal Under 50 Cal
Traditional Japanese shirataki noodles contain soluble fiber and have only 0-5 calories per serving! These are thin, translucent, gelatinous noodles made from the konjac yam.
Shirataki noodles are low-carb. They absorb the flavor of whatever you add them to, so you can go full force creative with the sauce.
One thing to note about the miracle noodles is the smell. Some people might found it overwhelming and unpleasant. Boil shirataki noodles for about a minute to get rid of it.
Check out this step-by-step video recipe by CiCi Li.
You will need:
1 package of shirataki yam cake noodles
2 mushrooms, sliced into ¼ inch pieces
1/3 of onion, sliced into ¼ inch pieces
1 ounce of carrots, sliced into ¼ inch pieces
1 leaf of cabbage, sliced into ¼ inch pieces
2 scallions, sliced
1 teaspoon of ginger, grated
½ teaspoon of sesame oil
1 tablespoon of soy sauce
1/2 teaspoon of mirin rice wine
1/2 teaspoon of bonito flake powder
A pinch of sesame seeds