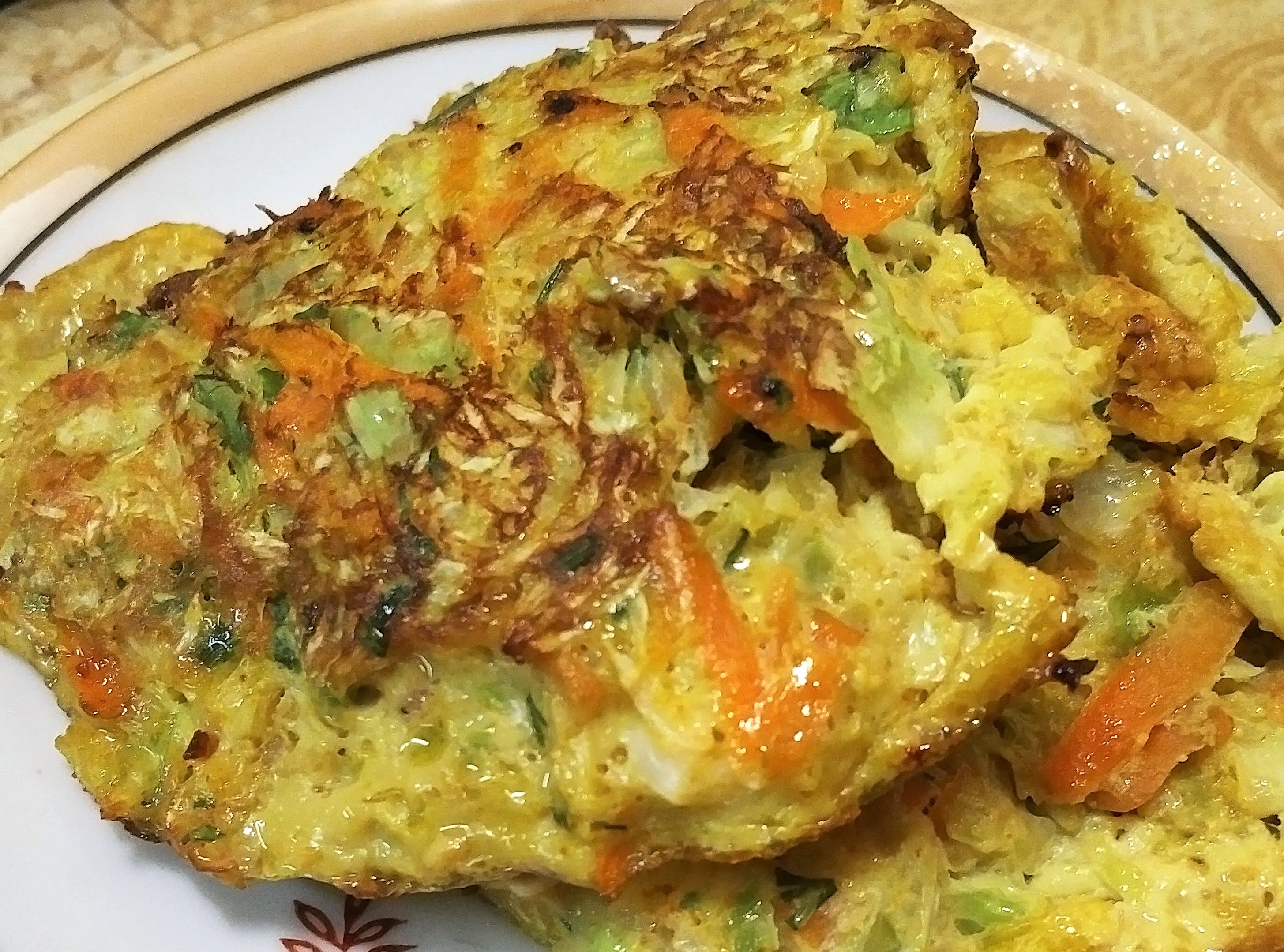 10 Min Low-Carb Savory Cabbage Pancakes Recipe
These savory cabbage pancakes are very easy to make and it won't take more that 10 min total, including prep time. The best part is that these are very satisfying and have only 5g carbs (!) per serving. You can customize the dish's flavor by playing with different spices: If you add a dash of turmeric and curry powder, you'll have a nice, Indian-cuisine-inspired dish or you can go for Mexican with a taco spice. Italian, with fresh or dried basil, is also an excellent option.
Makes 4 pancakes (2 servings)
Ingredients
1 1/2 cup shredded green cabbage
1/2 cup grated carrot
2 eggs
(optional) scallion, cilantro or coriander
1 tablespoon vegetable oil
(optional) 1 tablespoon of sour cream or plain Greek yogurt to serve
salt
paper
spices of your choice
Preparation
Slightly beat the eggs with a whisk. Add the rest of the ingredients, mix well.
Heat the oil in a medium pan.
Approx 1/4 of the mixture makes one pancake. Add the mixture to the pan, using a tablespoon. Form four pancakes.
Fry on medium high till golden brown. Flip to fry the other side.
Serve hot, with a tablespoon of sour cream (optional).
If you're on a low-carb diet, this dish also makes a great dinner entry. Goes well with chicken, fish or shrimps.
Enjoy!