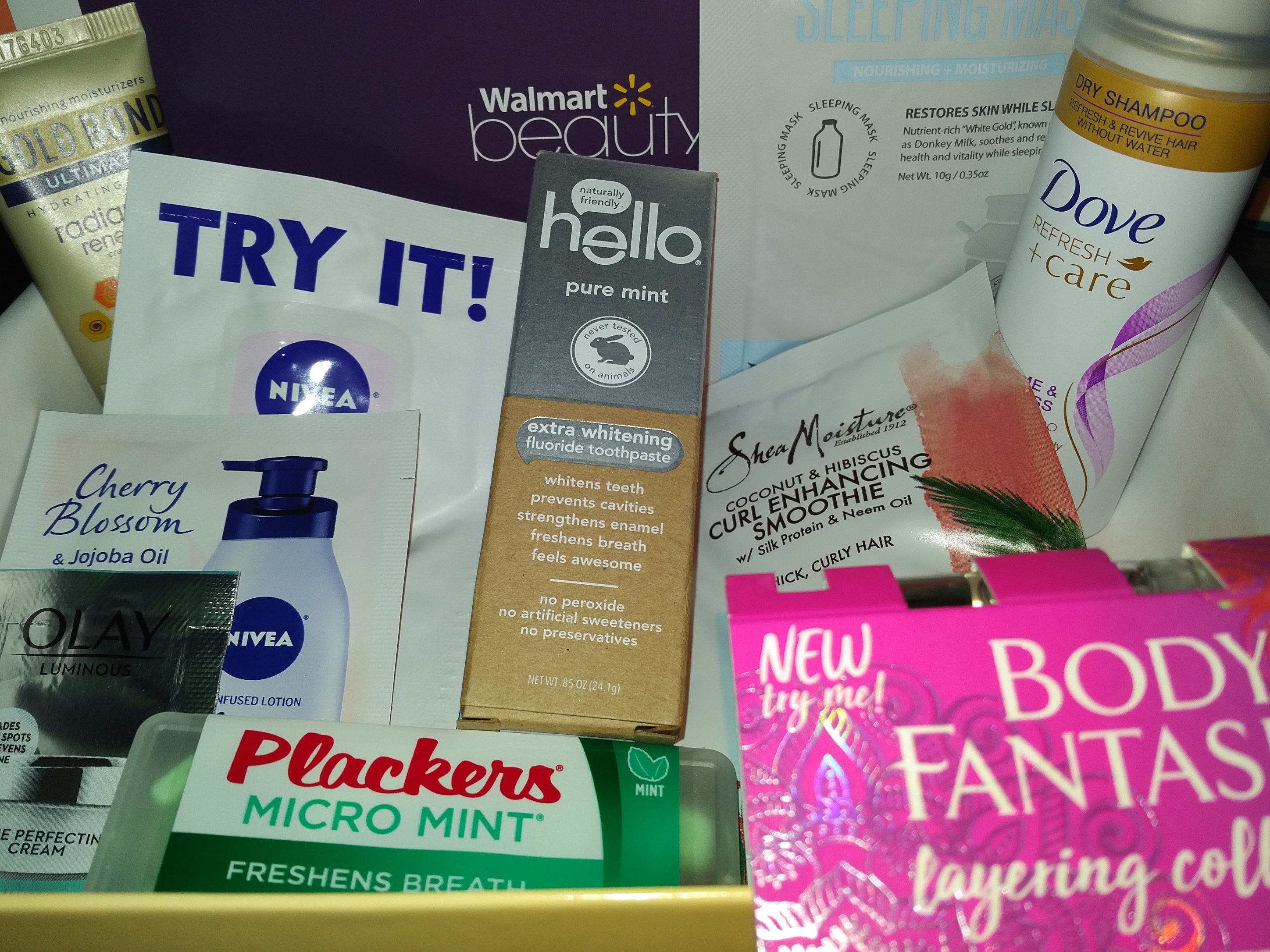 Walmart Trendsetter Beauty Box Fall 2017 Review
This Trendsetter box includes:
Body Fantasies Layering Collection Perfume — Two spray vials. It's says you can wear each fragrance along or layer the two for a custom sent. Made in           India
SOO AE Donkey Milk Sleeping Mask. 1 Mask. Made in Korea
Hello Pure Mint Extra Whitening Fluoride Toothpaste. 0.85 Oz (24.1g)
Plackers Micro Mint Dental Flossers. 12 Flossers in a travel case. Made in China
Gold Bond Radiance Renewal. Great for these cold days, could be put in your purse and used as a dry skin relieve, reach hand cream. 0.75 Oz (21g)
Dove Volume + Fullness Dry Shampoo. 1.15 Oz (32g)
Nivea In-Shower Body Lotion in Radiant Silk. Foil packet sample
Nivea Oil Infused Lotion in Cherry Blossom. Foil packet sample
OLAY Tone Perfecting Cream. Foil packet sample
Shea Moisture Curl & Shine Shampoo. Foil packet sample
Shea Moisture Curl Enhancing Smoothie. Foil packet sample
Coupons
The box total cost is $5 (free samples + $5 handling & shipping).