We do not accept any money for reviews and neither do we receive any commission from reviewed products sales. None of the links in this article are affiliate. Below are simply honest thoughts about the Artza Subscription box.
The Artza box is a quarterly subscription box featuring curated artisanal products from across Israel, aimed at bringing meaningful pieces of The Holy Land right to your doorstep.
Artza means "toward the land" in Hebrew, and I think it captures the box's purpose — taking you on a journey toward the land of Israel. Following the footsteps of Jesus, the Artza box brings you cooking, crafts, and content from select Israeli artisans.
There are two size options to choose from: Artza, and Artza Premium; which includes 1-2 more items than the Artza box.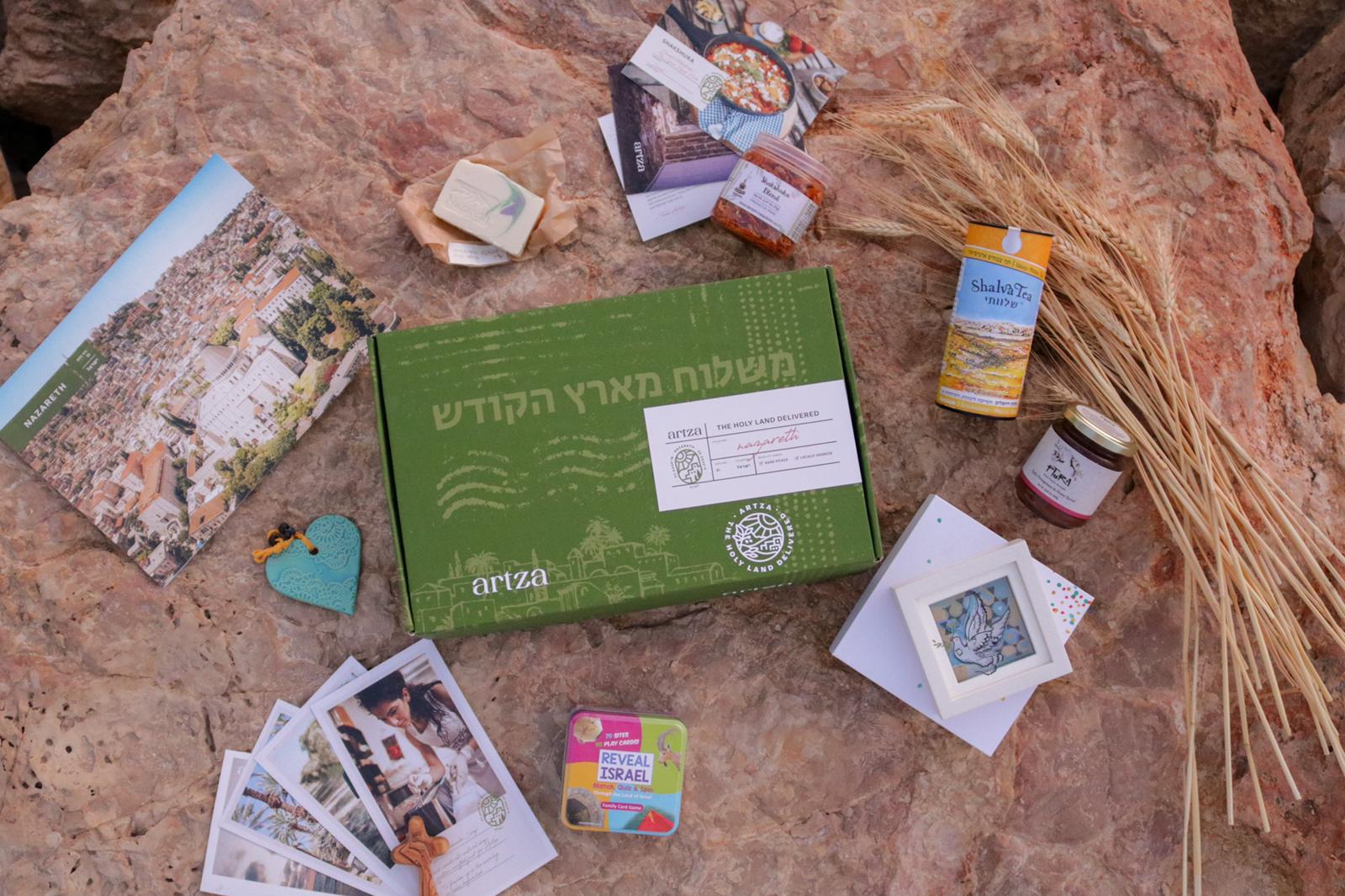 This review is of Artza Premium. The box came with tea, jam, spices, a recipe, home decor, a trivia-like game, detailed info cards about featured artisans, gorgeous photo cards with interesting facts about Israel, and a few words to learn in Hebrew.
Artza Premium Subscription Box Items
Lemongrass Hibiscus Shalva Tea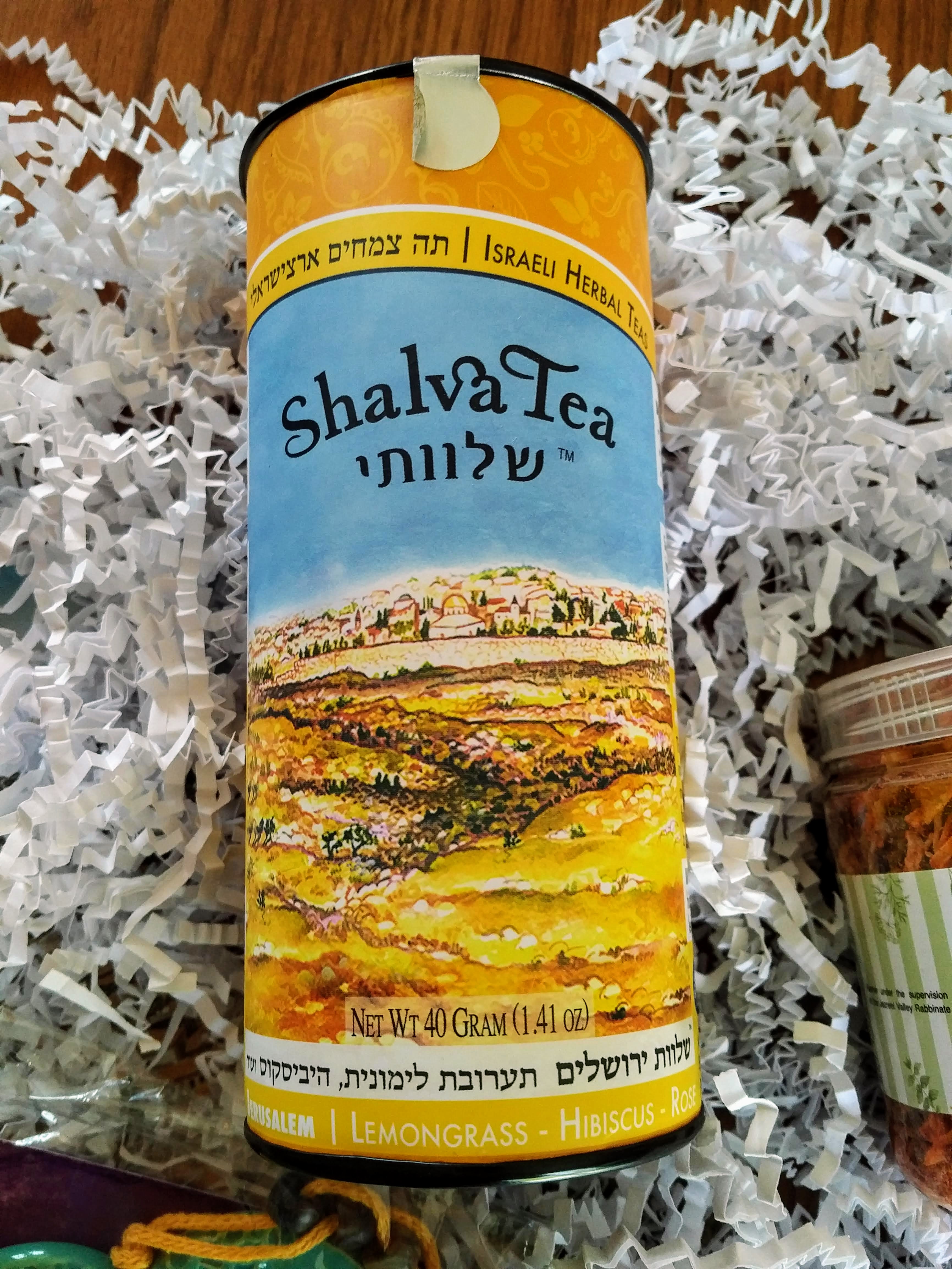 Our test kitchen loved it. This tea is a spin off of the traditional Israeli lemongrass-sage tea, plucked ''traditionally'' from the backyard or balcony.
This tea features multiple classic and newly introduced ingredients. Hibiscus offers tartness and adds color, rose petals and calendula induce an aromatic calming effect, olive leaf gives depth, and a dash of cardamom sparks that exotic note that instantly takes you on a journey to a faraway land. The tea is naturally caffeine free, with no added flavors or coloring, culminating in an experience both unique and wholesome.
The flavor is incredibly unique, and I've personally never tried anything like it. At the test kitchen we tried it both piping hot and ice cold. We did add a bit of honey to taste, making it perfect for both warm humid afternoons or chilly fall evenings.
The box also included a card about David Roos, the founder of the Shalva tea. It describes his journey in building his dream, an herbal tea company. In ancient Hebrew, Shalva means peace, calm, and tranquility, just about summing up our tea experience
Apple, Pomegranate, and Honey Spread, Ptora Family Boutique Jam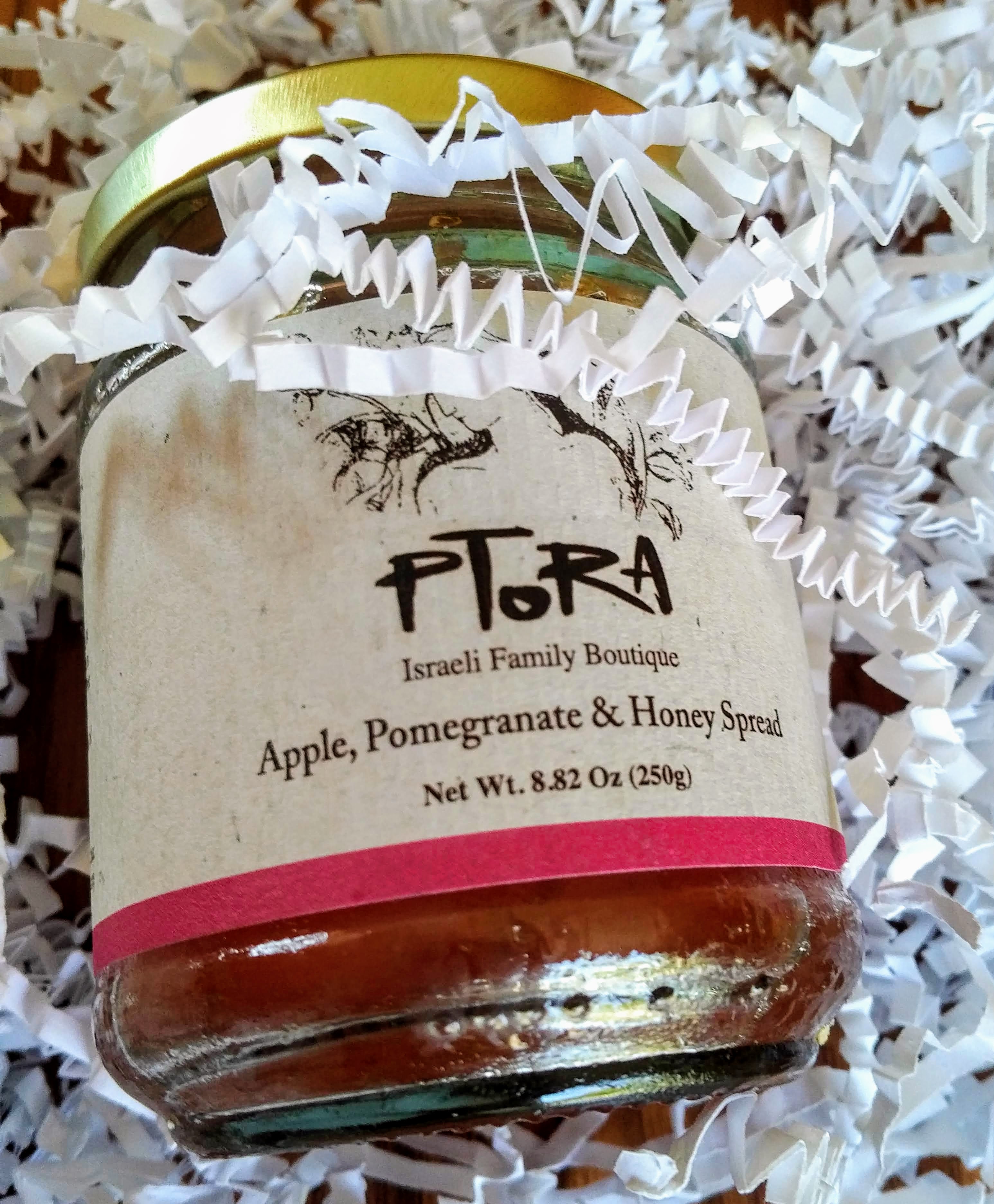 In America, we look at the 1800s as prehistory, with century-old establishments revered as relics. But this Israeli farm, simple in form, stands on the ground of a byzantine wine press, built upon the remains of a city whose history remains a mystery. The farm borrowed the name of this city and continues farming, the traditional way.
Our Ptora Family Boutique apple, pomegranate, and honey spread was an experience in itself. We learned that the jams are made without anything artificial, with honey from wildflowers and a bit of vinegar (!). The vinegar was a bit disturbing, but I'd have to admit that it brought out other subtle flavors.
The jam was good on everything: from bread to butter to biscuit or straight out the jar.
Shakshuka Blend, Spice Road Farm Spices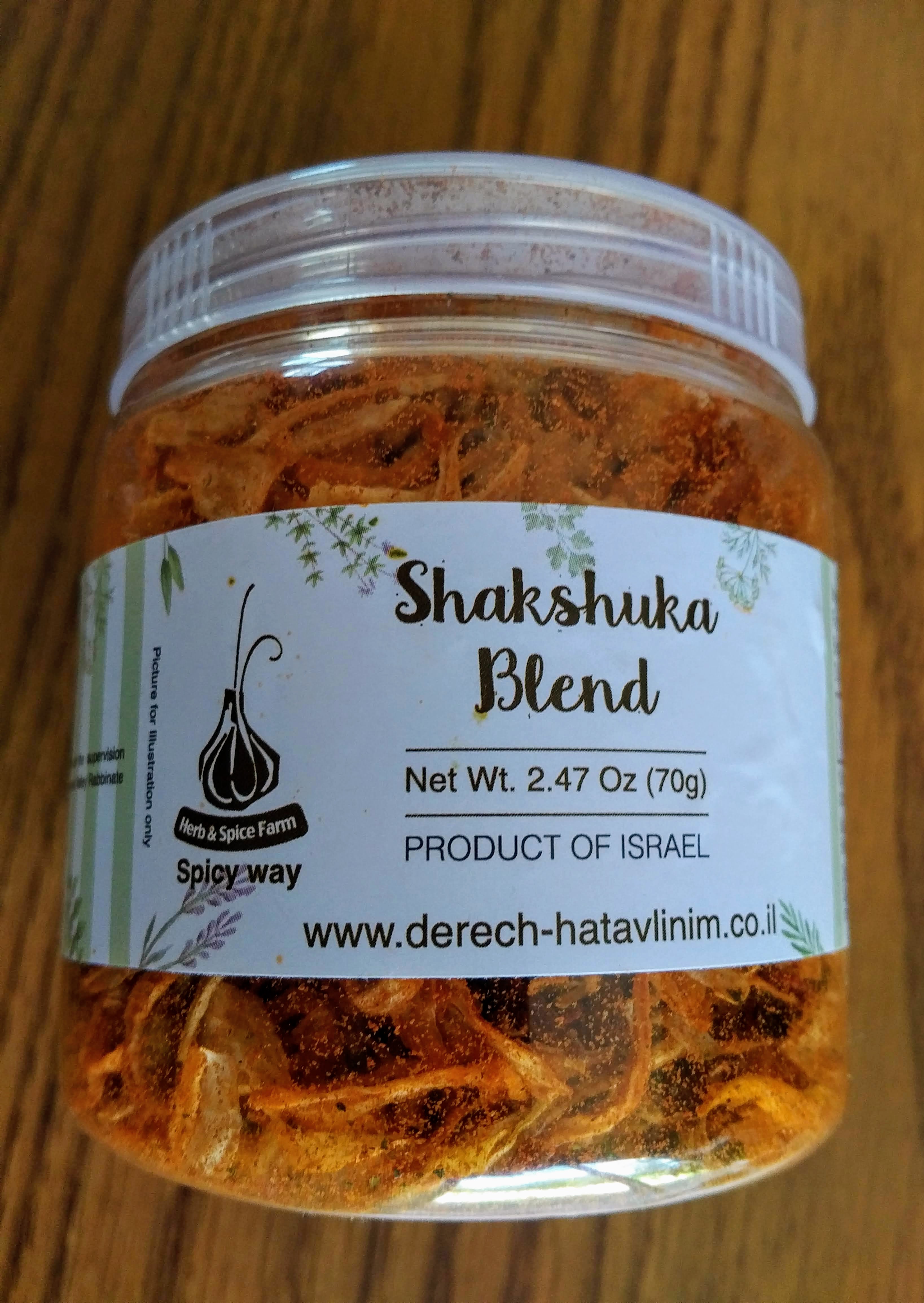 We also got spices! Something called a shakshuka blend. The ingredients for this blend came from a farm in the meadows of Bethlehem in Galilee. This region sidles up against Nazareth, making for a solemn collection of overwhelming ancient cities.
The Spice Road Farm is said to be one of the best spice producers in Israel. For Avi, who works there, it's more than a job, it's a calling, and one that's been in his family for generations. In the States, it would be hard to find anything like the Spice Road Farm, with its spiritual connection and heritage.
The shakshuka blend contains: onions (different varieties), paprika, garlic, cumin, bell peppers, parsley, coriander, dried tomatoes, and chives. The blend thoughtfully came paired with a recipe, shakshuka, which is a dish of eggs gently poached in a hearty aromatic sauce of tomatoes, olive oil, peppers, onion and garlic.
Check out the Step-by-Step Shakshuka recipe.
Jean-Pierre Weil 3D glass painting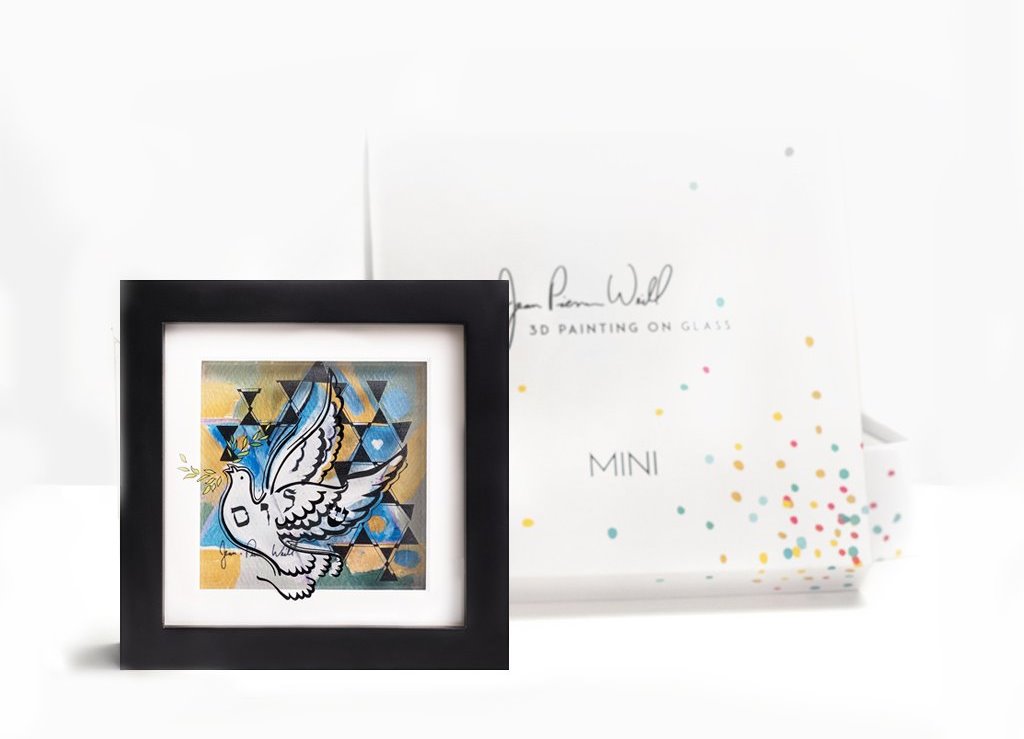 We received a real Jean-Pierre Weil 3D glass painting. A dove holding an olive branch in its beak represented a promise for a brighter future. Painted on three layers of glass, it really did give off a 3D effect. The painting being small and beautifully packaged, really was a great gift.
Tereza Handmade Soap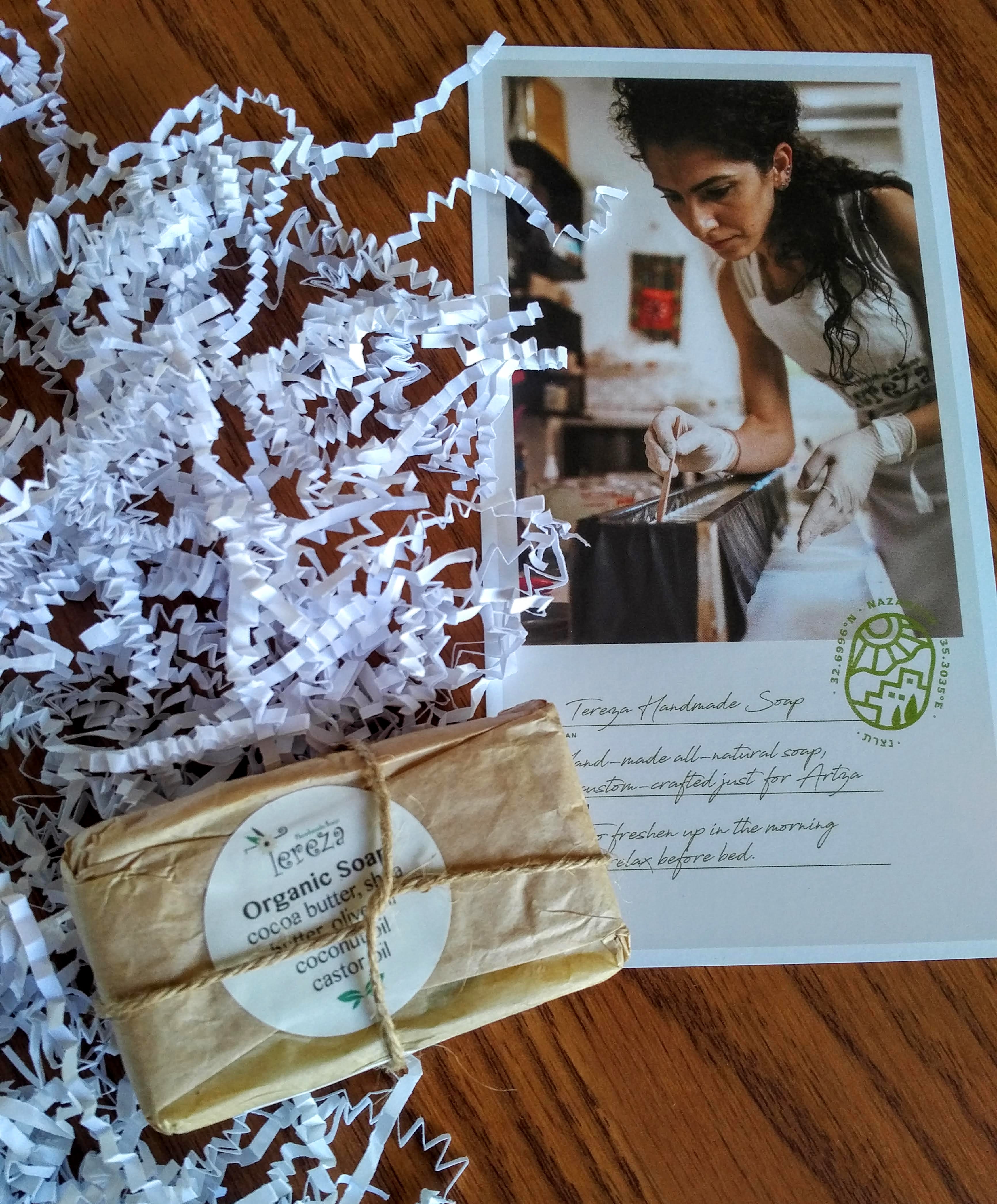 This luxury handmade soap is made using organic oils. The soap was made exclusively for the Artza subscription box. Tereza Handmade Soap is very gentle on the skin. Its nourishing ingredients such as cocoa butter and castor oil are perfectly fitting for colder fall days when our skin tends to feel a bit more dry. The soap that came with our box was lavender scented.
I personally love handcrafted items. I think there is something inherently warm and caring about them. There are less and less craftsmen and craftswomen in the world today who still work on mastering their skills and I think we should definitely support them in any way we can.
Handcrafted Item from Susan's House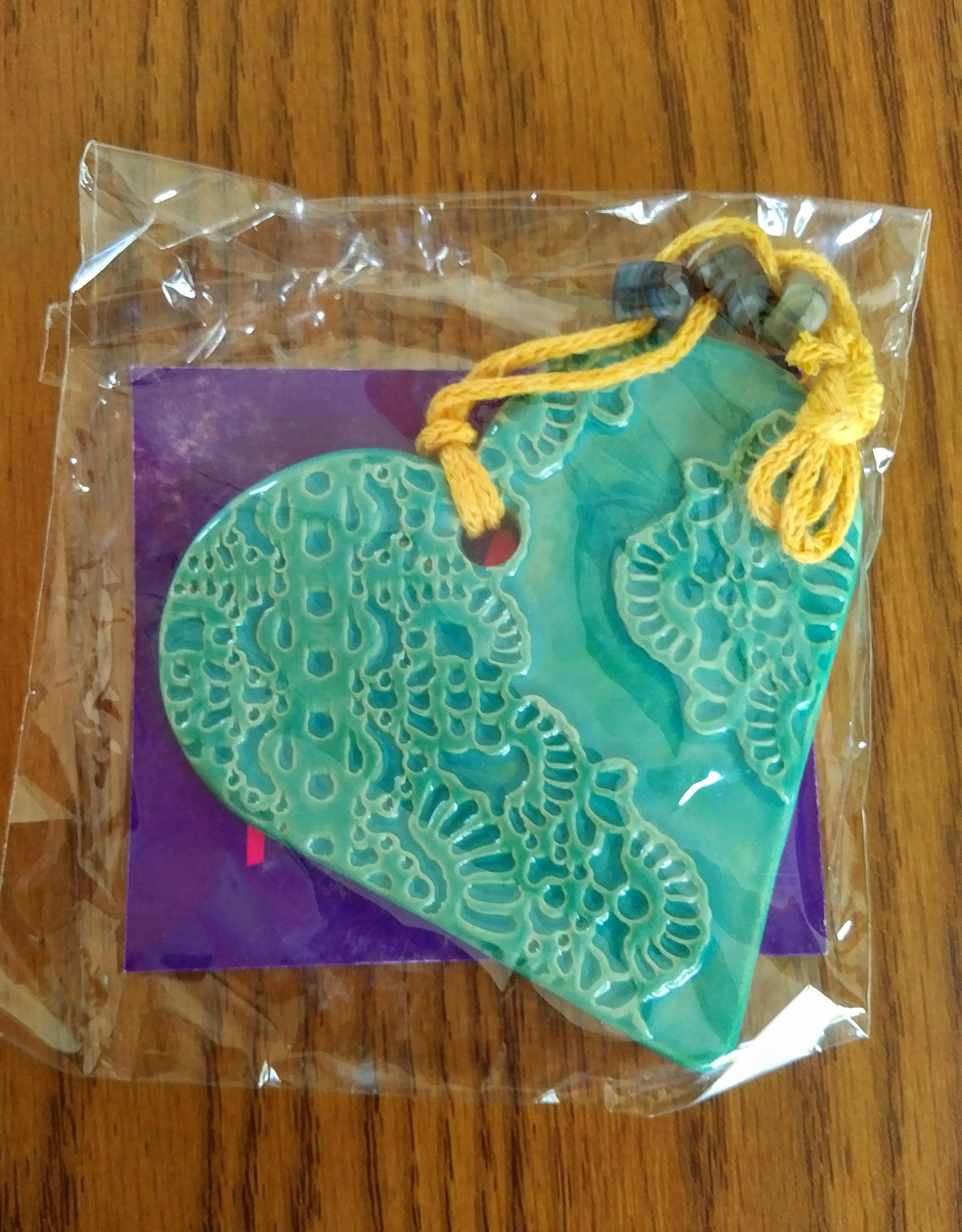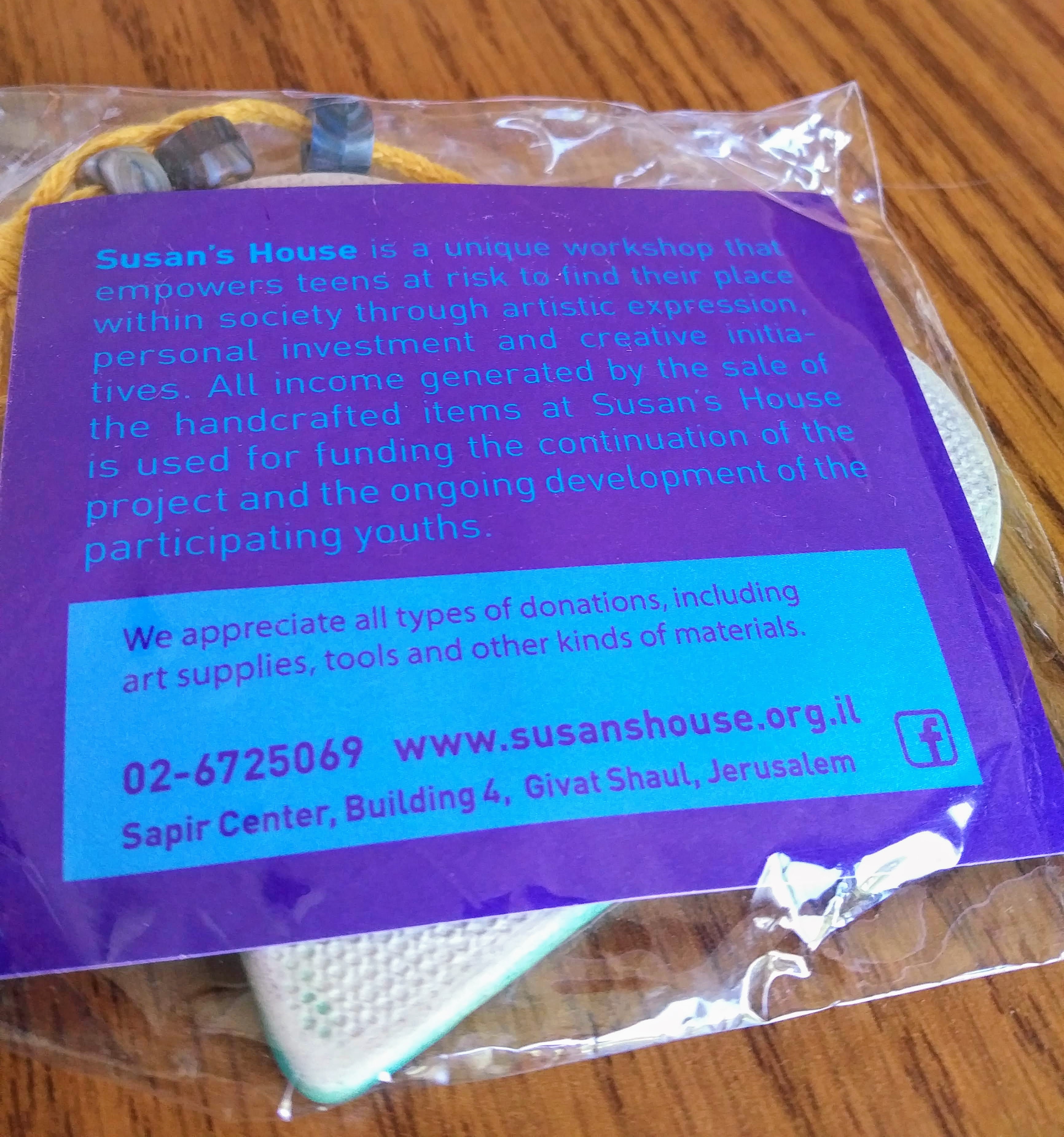 This heart-shape item became a very pretty coaster that one of our editors uses Monday through Friday.
Trivia-like Game about Israel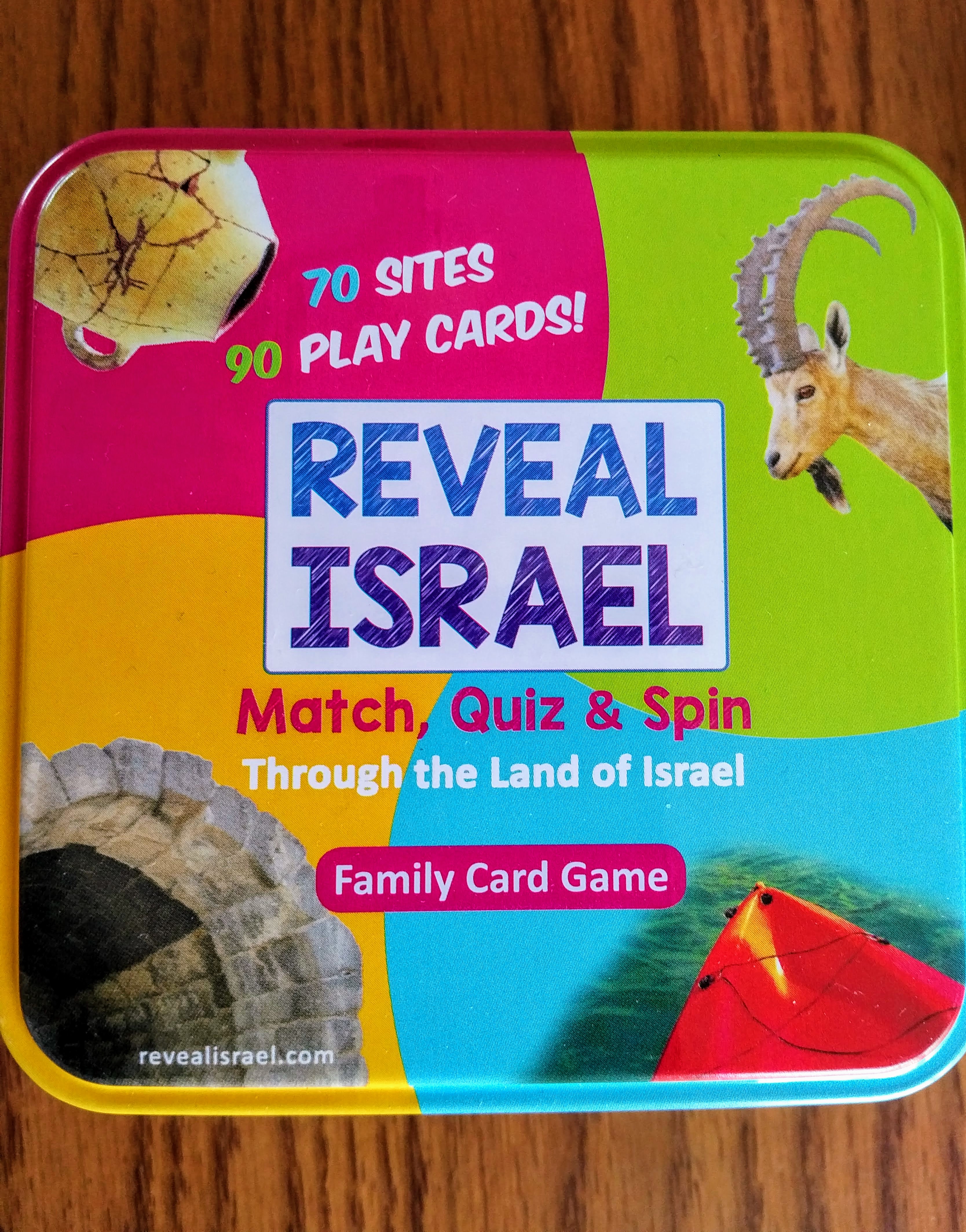 We received a "Reveal Israel" game – the world's first 4-in-1 Israel centered card game. Each deck consists of 96 cards, and is great for the whole family, no matter how big. The game explores 73 locations, 4000 years of history, science, archaeology, and adventure around the land of Israel via match, quiz and spin games.
A learning experience was also included: each card has a hebrew word on it written in the hebrew script and English with English pronunciations. One thing though, I wish that the game was printed in Israel, not in China.
Beautiful photos of Israel, printed on good paper, also contributed to our Artza box experience. There were photos of artisans at work and their personal stories, which I found fascinating.
Trending now: