Upcycle Your Faux Pearl Necklace Into Chic Purse Handle
Give a new life to a strand of faux vintage pearls from your grandma's jewelry box.
I find it very gratifying, when I manage to upcycle some footwear, jewelry or clothing items. It declutters my closet, replacing items I no longer wear with items I can make use of every week. It saves me money, which I can use toward vacations with my family as well as enable me to make more contributions to my favorite charities.
Upcycling lets you work with your hands and create beautiful things that you will enjoy wearing. Upcycling vintage things, for example something you got from your grandma ages ago, is doubling the joy as you can wear this item that has special sentimental value to you more often.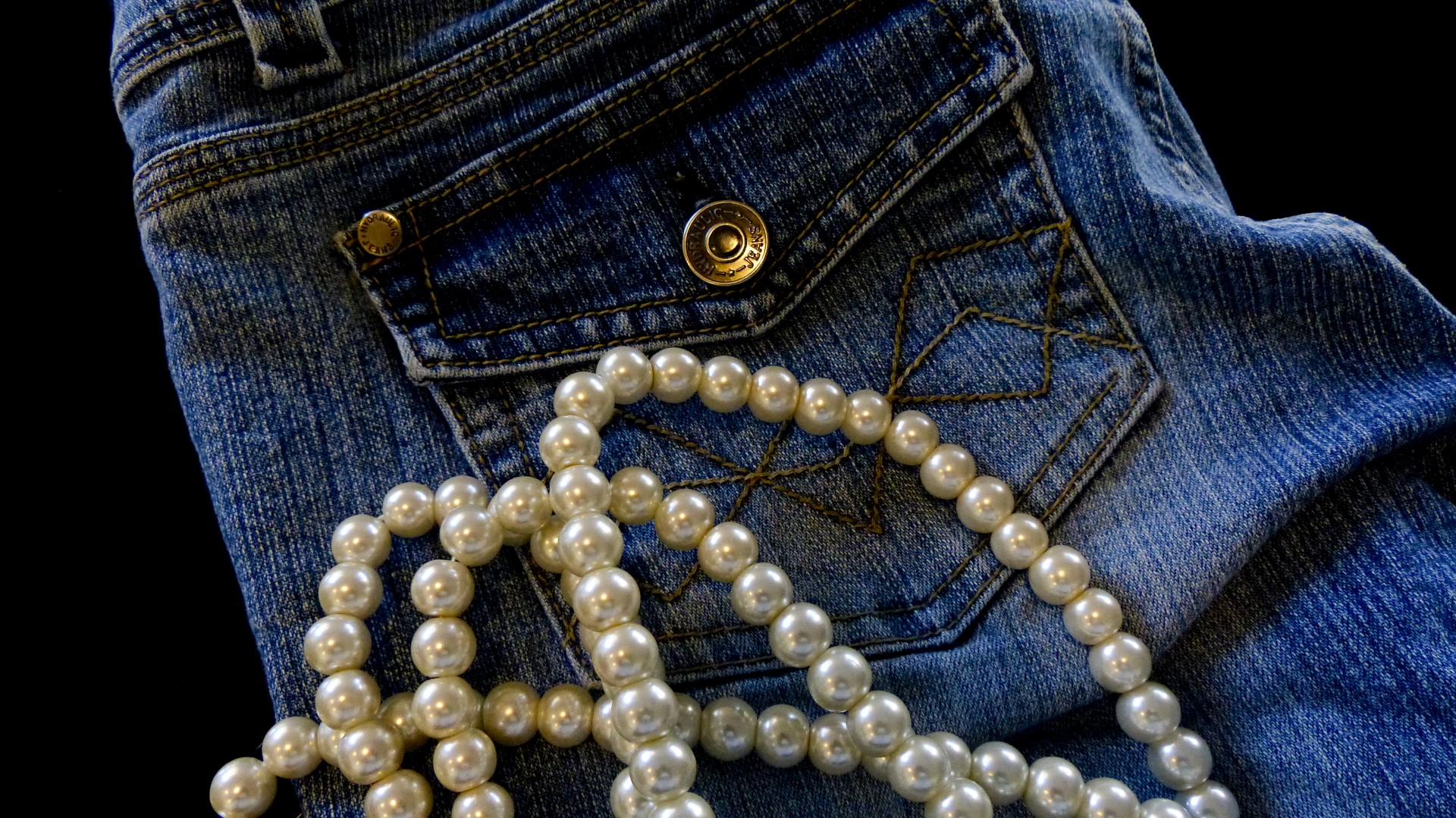 A couple of decades back, heavy faux pearls necklaces were in. I've had one laying around for a while now. I decided to take the necklace apart and make a new, lighter version of a handle for a purse. Something chic and summer appropriate. If you attach bolt snaps on both ends of the handle it becomes a removable handle that could be attached to any purse and makes a perfect gift for someone in your life who appreciates all things vintage.
Give a new life to a strand of faux vintage pearls tutorial
After taking the necklace apart I thread each individual pearl through with a golden tone wire and then connected the individual pearls on a wire by making loops on each end of the wires.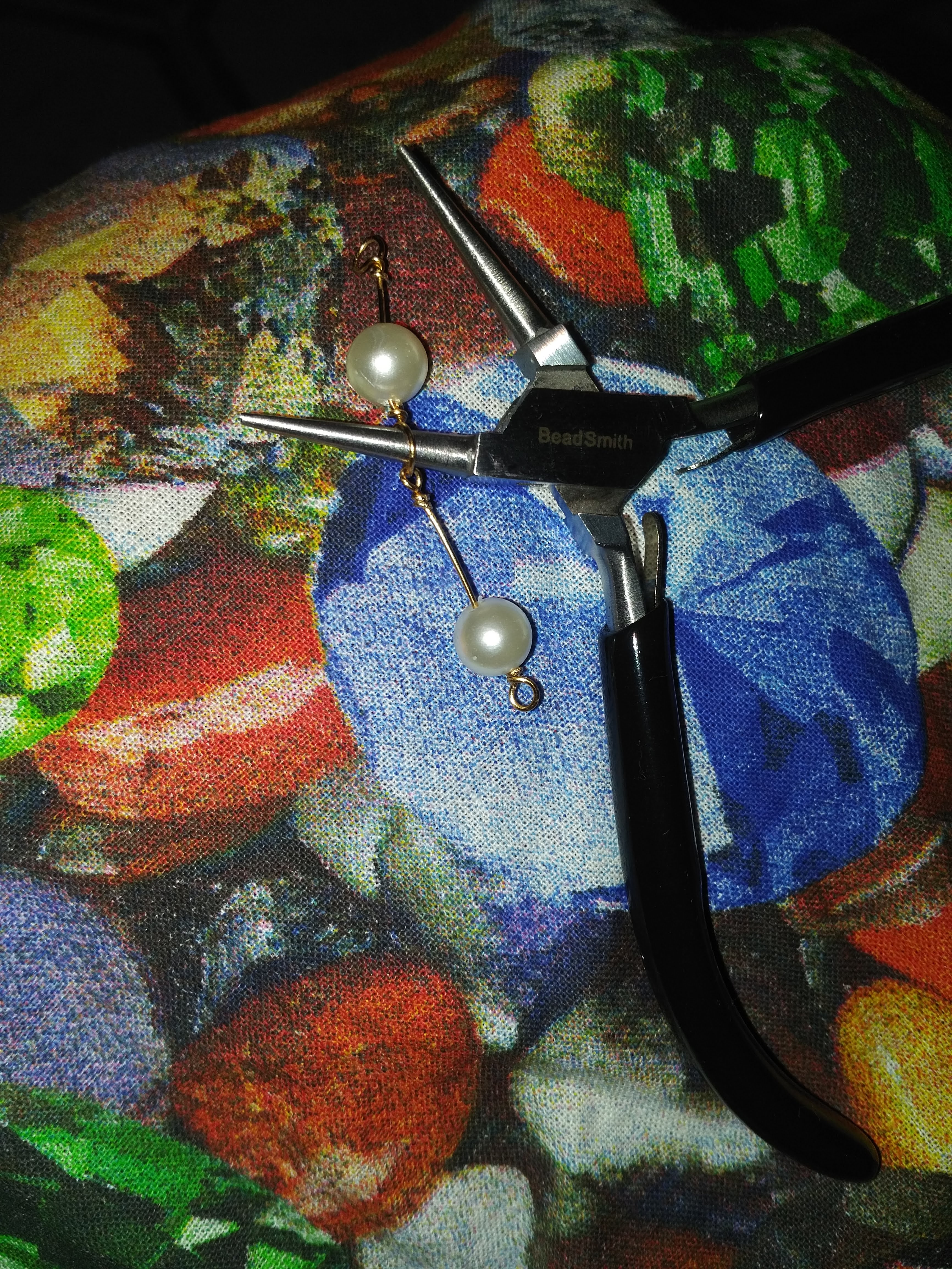 I kept connecting the pearls till I had a desired length for the future handle.
I then pulled the newly made bag's handle through the rings of the bag and connected the ends together [again, with the help of a wire loops].
And that's it! The chic new purse handle is done!!!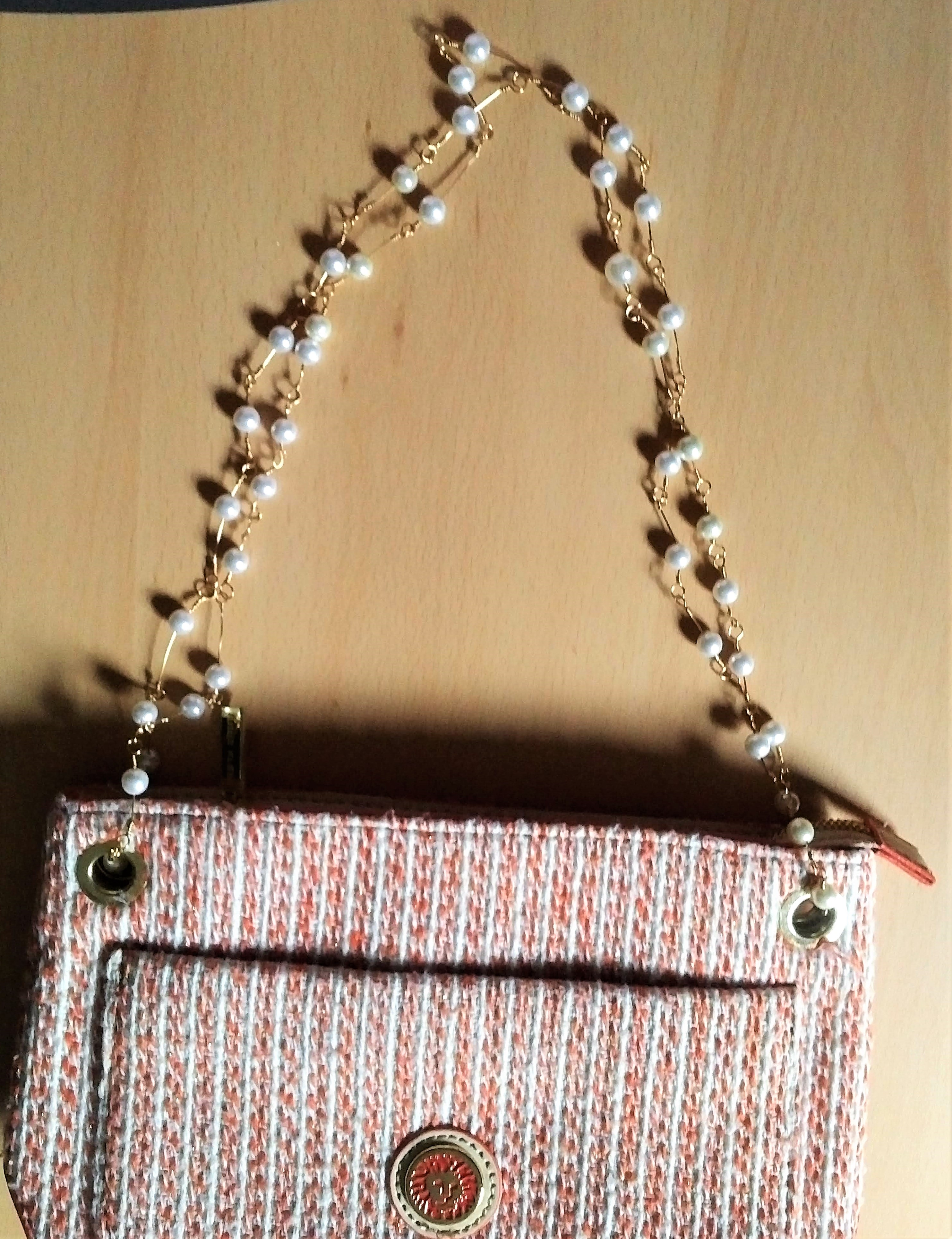 You can also wear the handle as one long, instead of a short double layered handle on the picture above.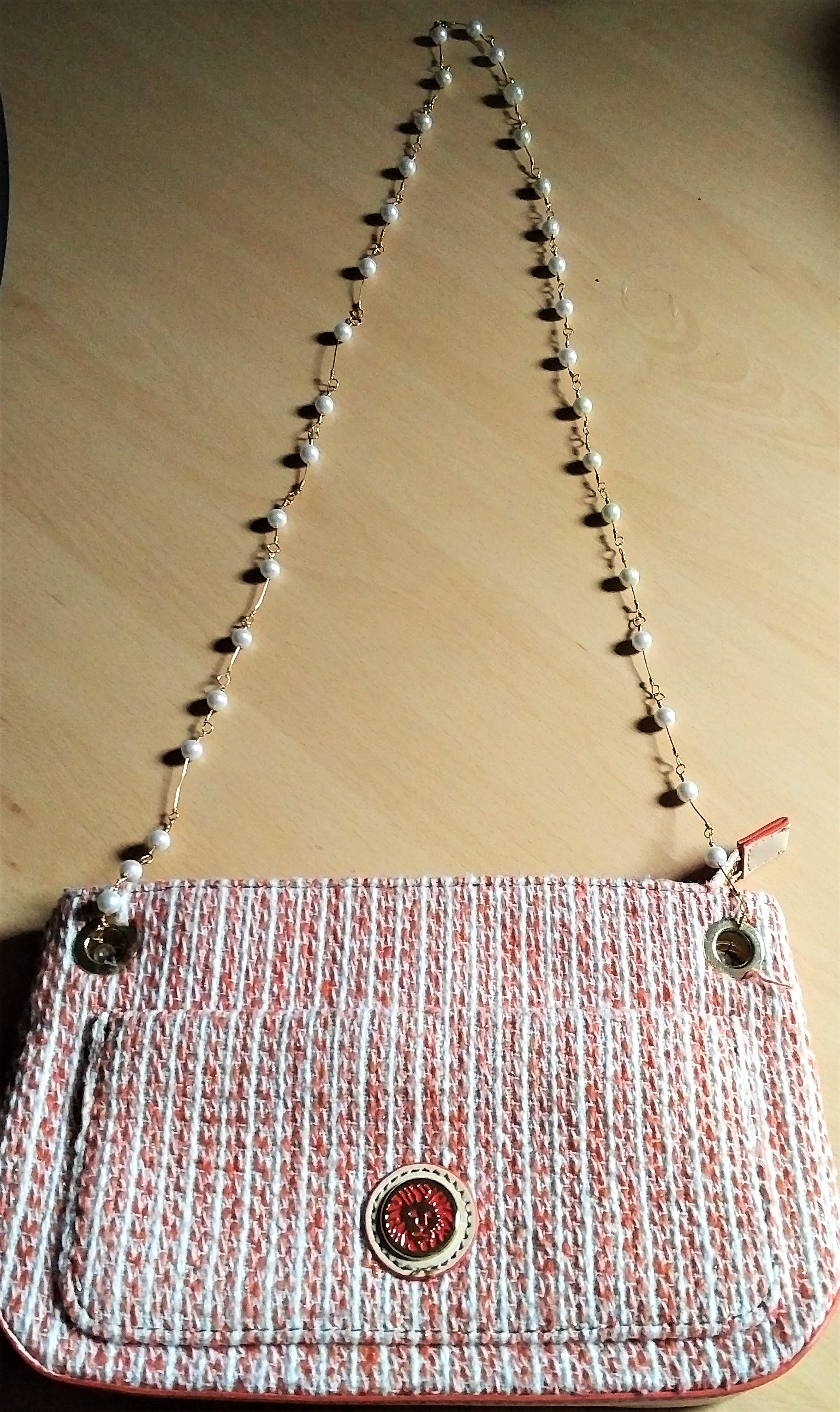 Do you upcycle your old jewelry you no longer wear? Please share your ideas with me in the comments below!