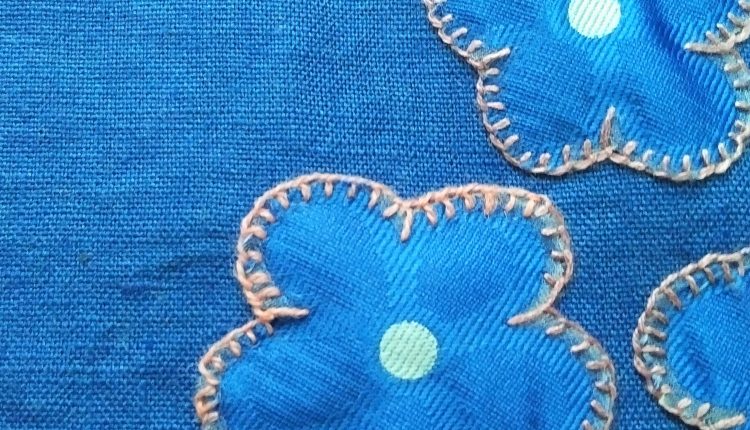 Pretty Tea Towels To Brighten Up Your Kitchen DIY
Hand Stitches Illustrations From 1915 Kid's Sewing Book
Tea towels are believed to originate in England during the 18th century and were used to wipe expensive China. However if you visit local historical societies and museums throughout Great Britain, you will find hand embroidered tea towels that date back well into 17th and 16th centuries.
Tea towels essentially were beautifully hand crafted kitchen towels made of linen. These are so-o-o useful around modern kitchen as well. If you ever host tea parties you can also use tea towels to cover baskets with freshly-baked warm scones and muffins.
The size of tea towels may vary slightly. Most commonly used are 20 inch by 20 inch and 24 inch by 24 inch. This means that you can also use a pretty set of tea towels as dinner napkins.
You can use scraps of linen and thick cotton stashed from previous projects.
Tea Towels DIY Instructions
Materials needed to DIY three 20″x 20″ (50 cm x 50 cm) tea towels set
63 inch by 21 inch fabric,
threads
needle
scraps of floral or other fabric to use as applique
iron and ironing board
Steps
1. Iron the fabric and cut it into three squares, keeping in mind 4/5 inch -1 inch seam allowance for each towel. You now have three 21″x 21″ (52 cm x 52 cm) pieces of fabric.
2. To hem each towel, fold 1/5 inch (0.5 cm) of fabric to the wrong side and press with hot iron around the entire fabric perimeter. Now fold the folded edge again and press again as shown below. repeat for the other two towels.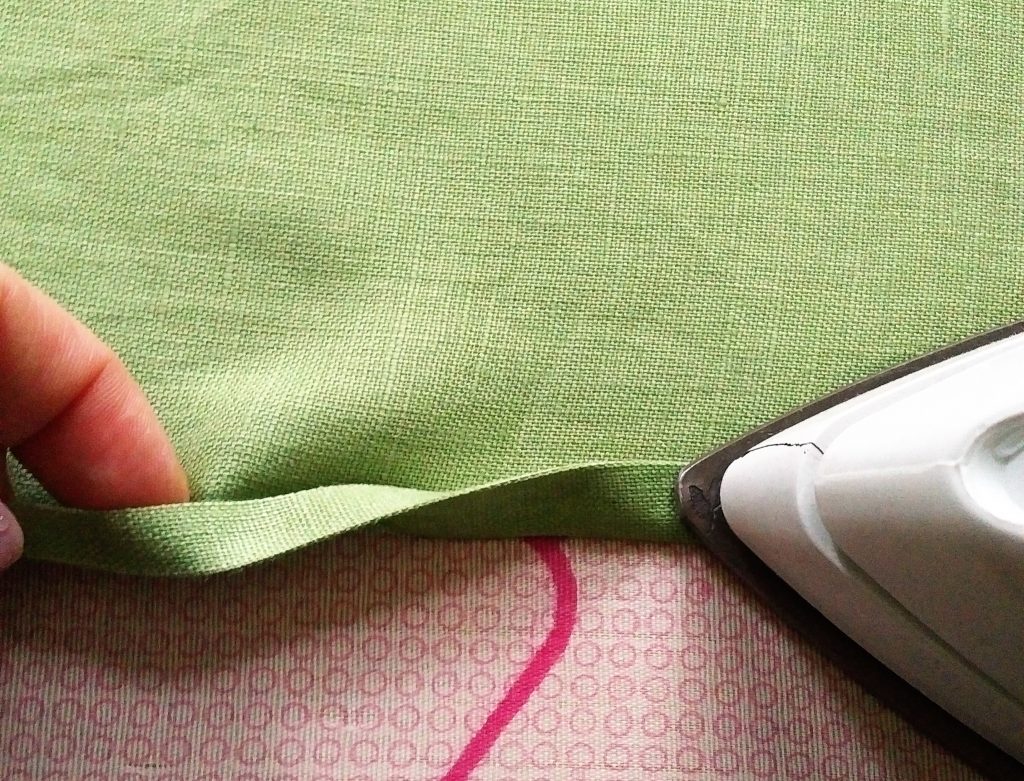 3. To hem the edge we'll use "catch stitch". This stitch is widely used in haute couture. It looks rather fancy thanks to it's origin–hand embroidery. It has a bit of a give and when used with double thread is a very strong stitch. Below is very good illustration of how to make it. The illustration is from 1915 sewing books for kids, called When Mother Lets Us Sew. The book is in public domain now and I included the link in case you'd be interested in flipping through it.
I was impressed with this book and the idea that 100 years ago kids were taught to master sewing basics and be self-reliant. A 10 year old girl, for example, could sew a night gown for herself and embroider it with any pretty motif she fancied. I remember during my student years in the dorm, some of us weren't even sure how to sew back a button.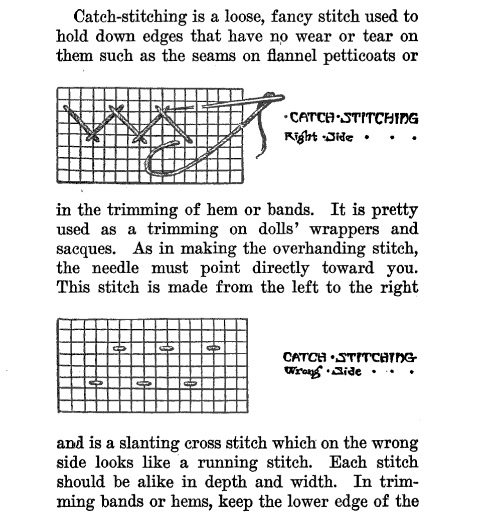 4. I cut flowers from a scrap of polyester fabric. It doesn't fray so I just placed them in one of the towel's corners, secured it using pins and hand stitched around using a "blanket stitch", pictured below from the same book. I used double thread in a contrasting color to make the flower element pop.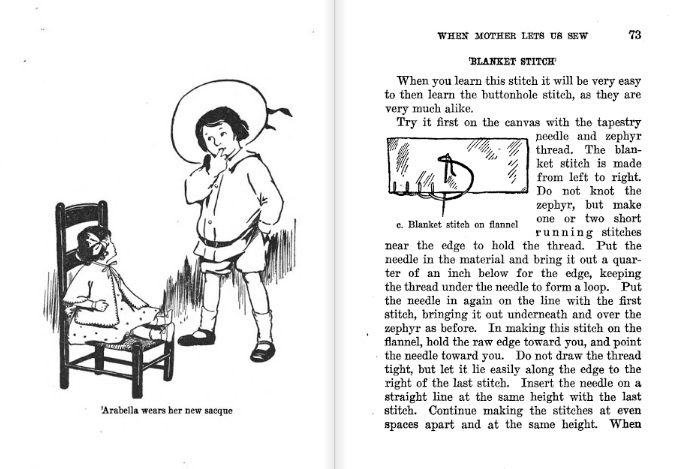 Then press with a hot iron.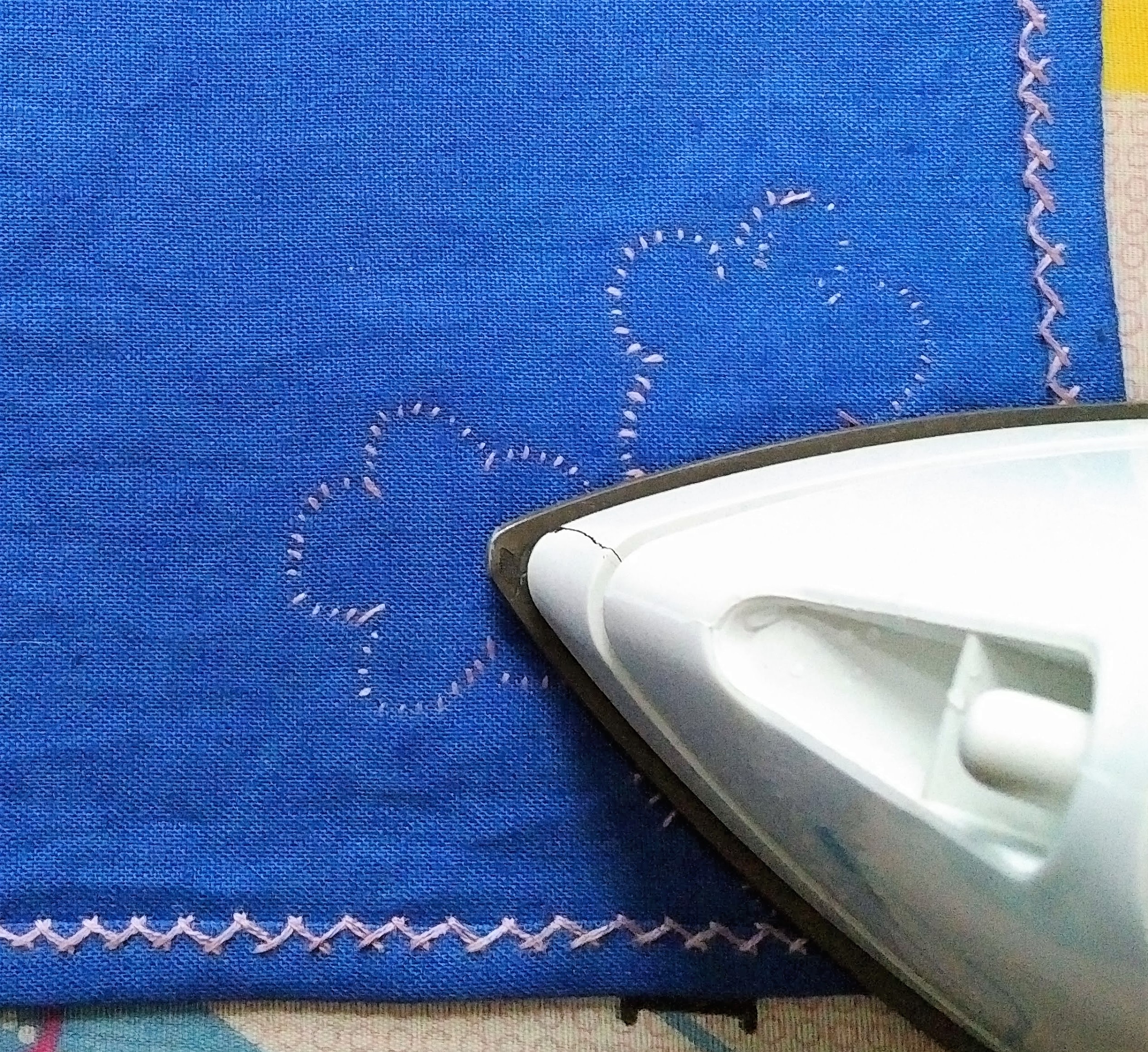 Here is how flowers look on the right side.
Repeat with the other two towels or as many as you'd like and enjoy your pretty hand made tea towels!!!
If you like this post please Like and Share, it will make my day!