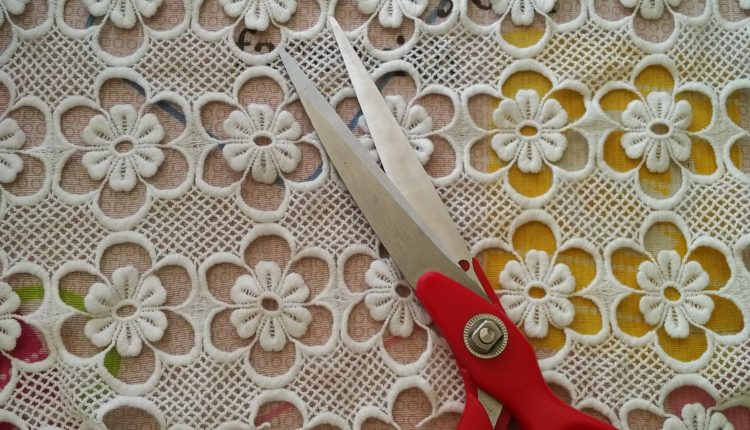 Quick Summer Upcycling Project Using Fabric Scraps: Beach Dress
Those of you who read my blog often might have noticed I really enjoy clothes upcycling projects. There are dozens of good reasons to do so: From saving space in your closet to saving money. Besides, it's a mini-training if you will, a great way to work on your sewing and drafting techniques.
This project started off with an old but very beloved summer dress. It's 100% cotton Nautica and very comfortable, nicely finished details too. An unfortunate accident left the dress with some rust spots on the hood, shoulders and a few spots here and there.
For this upcycling project I used scraps of embroidered lace fabric. The whole project took about two hours and I sew all by hand. If you're using a sewing machine it's gonna take you even less time to upgrade your garment.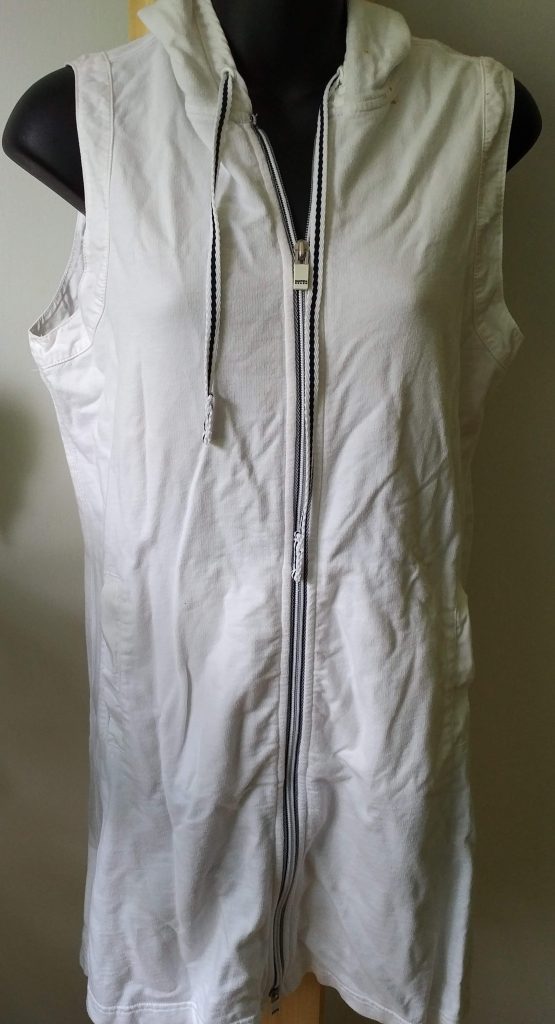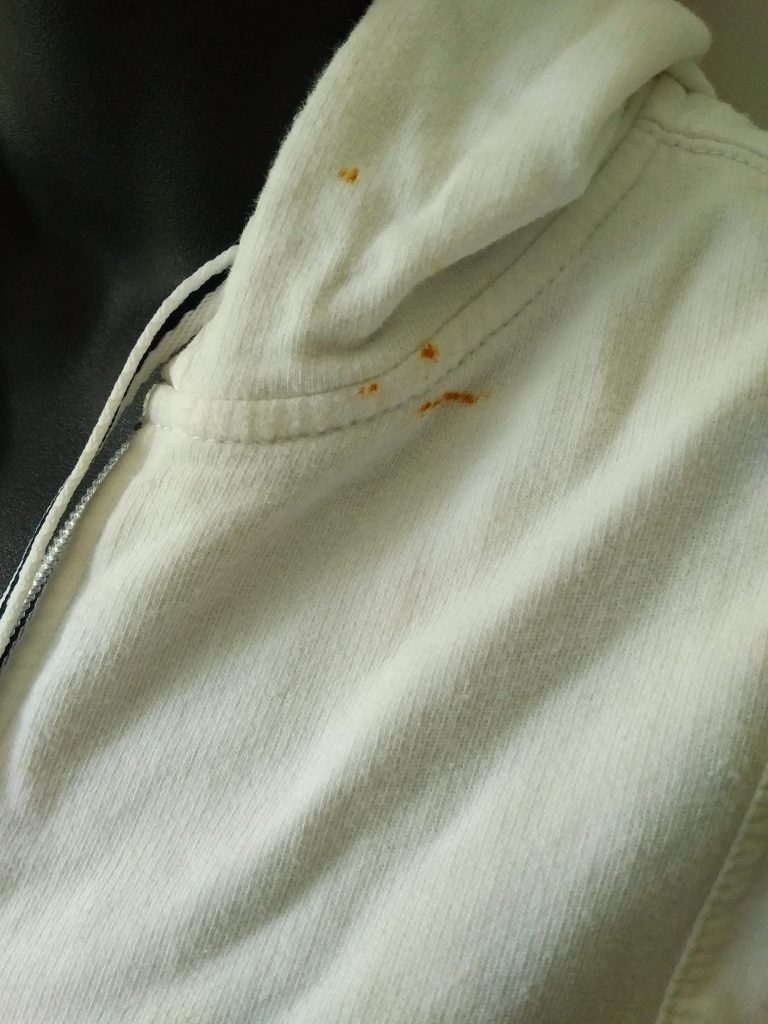 First, I ironed the dress. Just look at the beautifully finished armholes! I then removed the hood.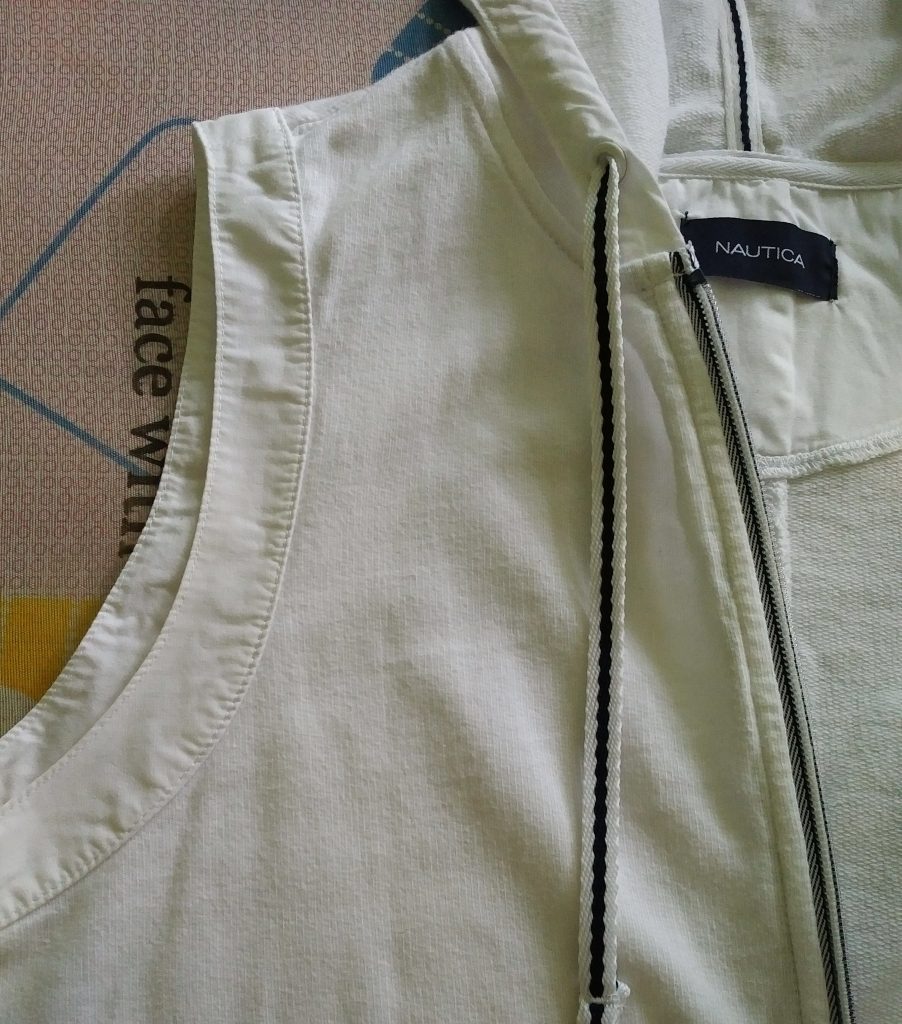 Next up, cutting out flowers from the lace fabric. These flowers will play the critical role of covering up the rust tracks.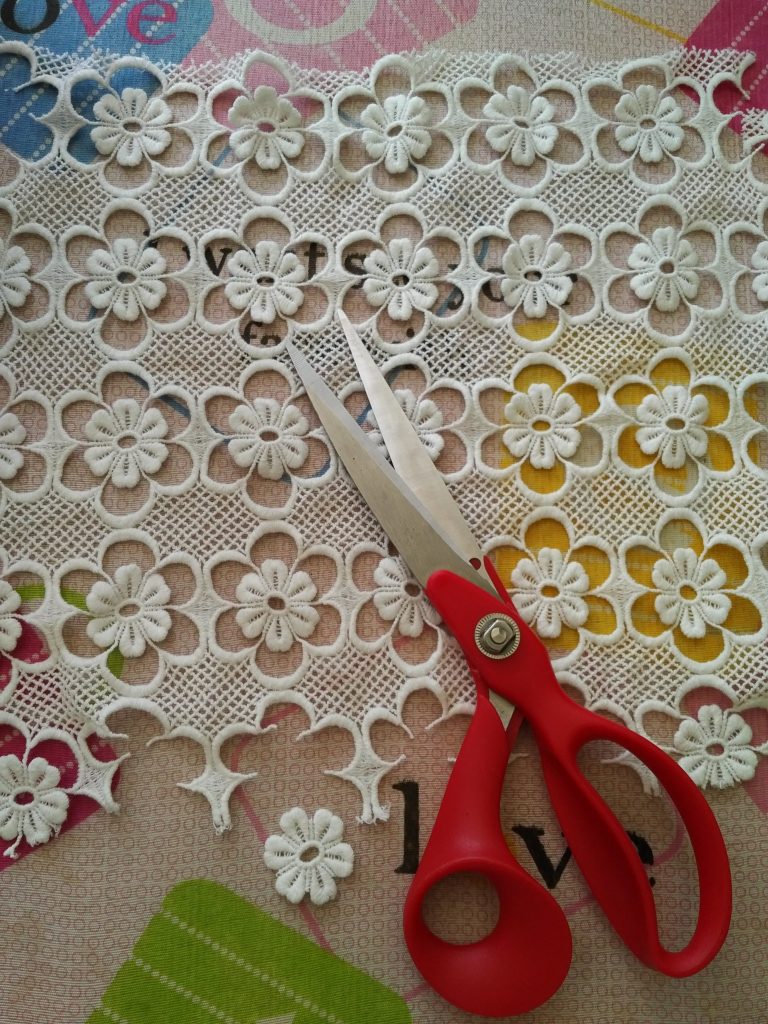 I then used the hood trimming to decorate neckline and arranged the flowers on top of the spots I wanted to cover.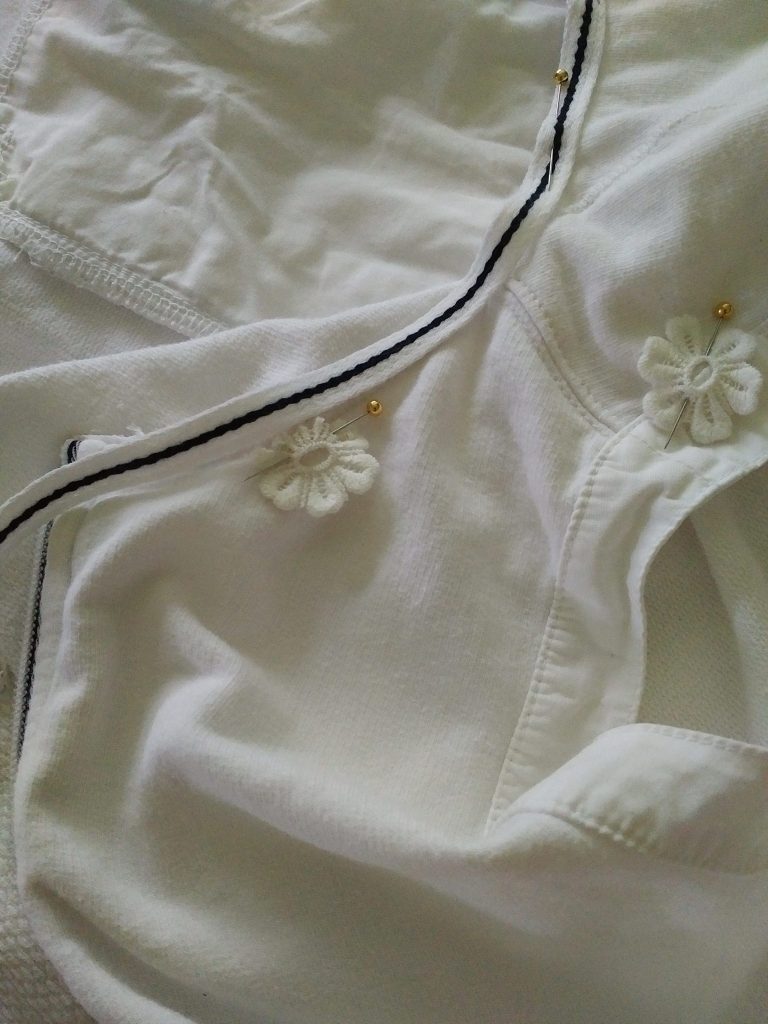 Top stitched the trimming and the flowers. In order to stop the trimming from fraying I applied a clear nail polish to the ends. I tried folding it and top stitching in place, but it was just too bulky for a neckline.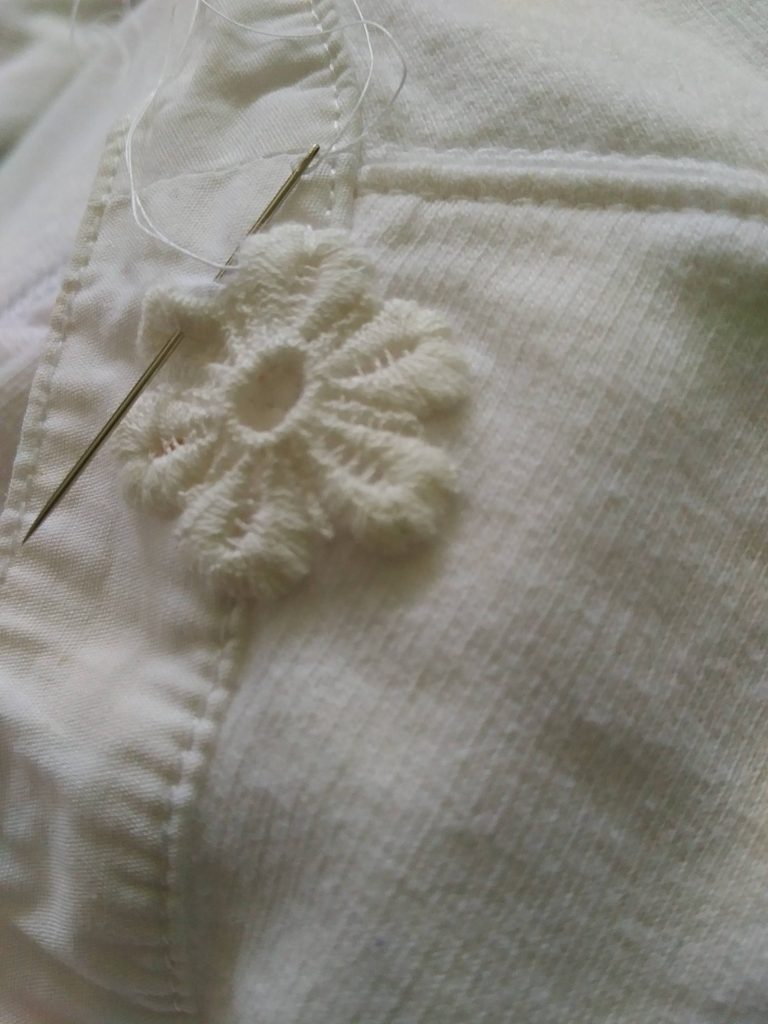 Once done, I tried the dress on and marked some additional places (that didn't have spots) to sew the flowers on to give the garment a balanced look. I also used the trim leftover to decorate side pockets. This made the whole thing come together. Visually it's also quite slimming.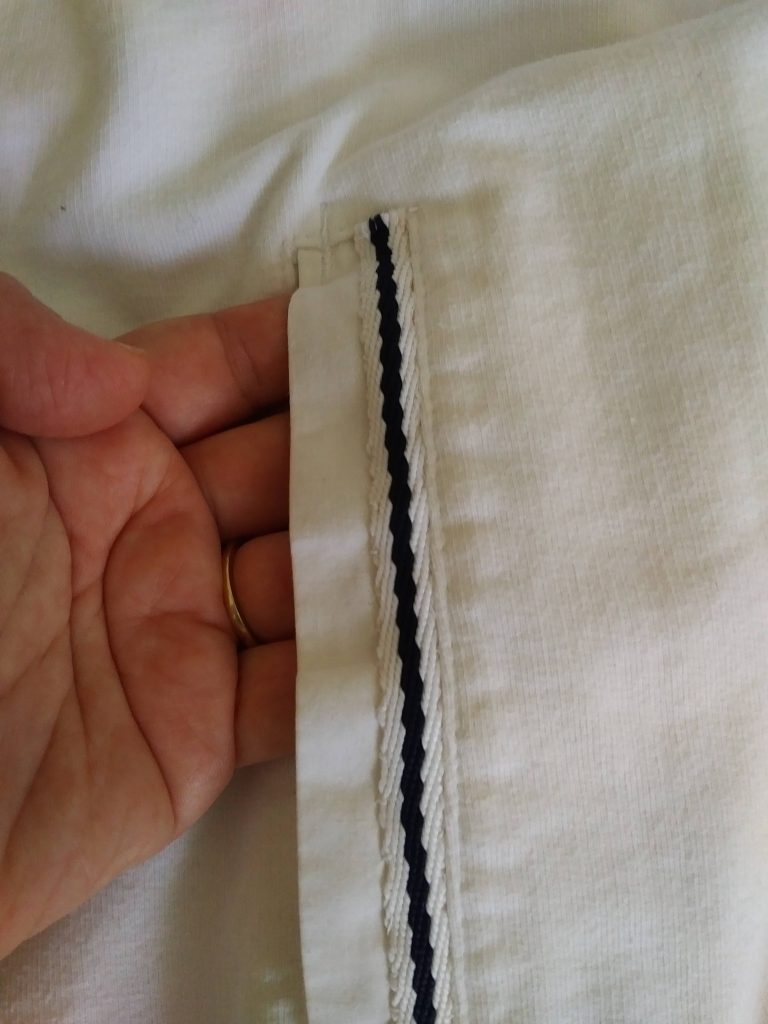 That's how top stitched flowers look like. None of the stitches are showing, which made me really happy.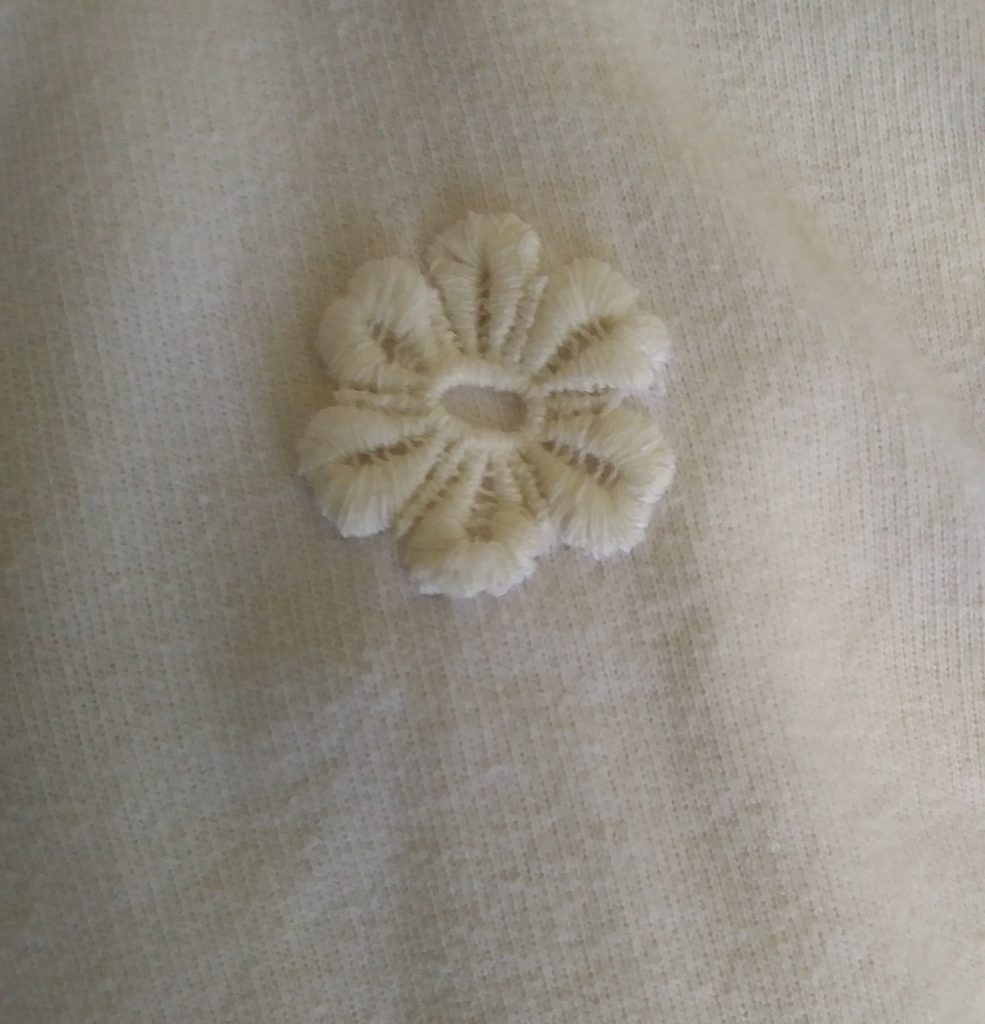 Final step is pressing and trying the upcycled dress on.
Quick note: I later added some more flowers on, reaching about 25 flowers total.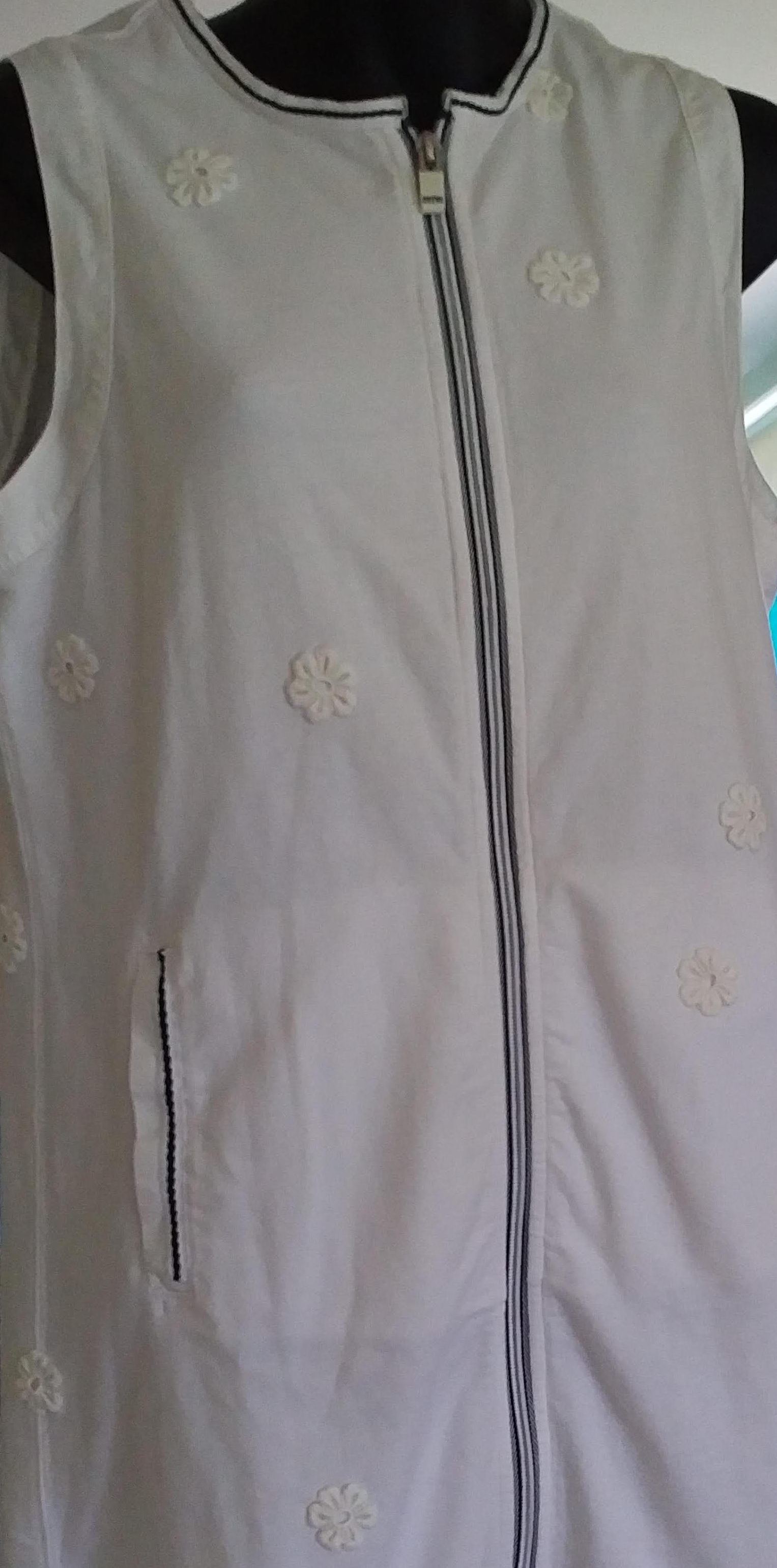 What do you think of this project? Please comment below, I would really love to know if the project was useful for you in any way.