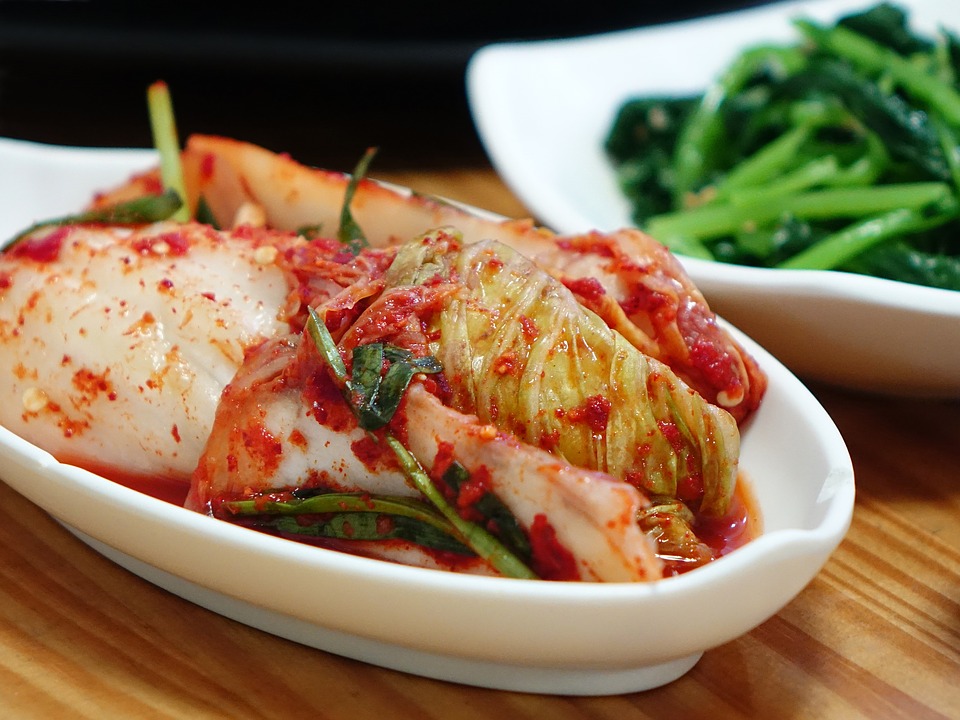 Authentic Kimchi Recipe From NYC's Most Popular Kimchi Spot
Cooking yourself is a great way to reduce amount of plastic and packaging materials that goes into a land-field. Kimchi is a fermented side dish, which is usually made of napa cabbages, garlic, ginger, and seasoning. Three oz of kimchi contains only 40 (!) calories. This fermented dish also helps carbohydrate metabolism to aid you in losing weight. Additionally, the capsaicin found in chili peppers in this Korean dish boosts your metabolism and makes you use the excess energy in your body, thereby increasing weight loss.
Kimchi is rich in vitamin A, thiamine (B1), riboflavin (B2), calcium, iron, and contains lactic acid bacteria. Health magazine even named kimchi in its list of the top five "World's Healthiest Foods".
By the way, when South Korea sent their first astronaut to space developing space-friendly kimchi recipe was on a priority list for three top government research institutes.
 "If a Korean goes to space, kimchi must go there, too," said Kim Sung Soo, a Korea Food Research Institute scientist.
"Without kimchi, Koreans feel flabby. Kimchi first came to our mind when we began discussing what Korean food should go into space."
Making kimchi is not that laborious process per se, but definitely one that requires some patience, as with any fermented food. In this video famous food & travel TV host CiCi Li takes us through the process at the voted NYC's best kimchi.
Ingredients:
1 head of napa cabbage, cut lengthwise, quartered
5 tablespoons of rock salt
3 oz of Korean dried cod, shredded (bugeochae)
1 medium daikon radish, about 1 pound, cut into 2-inch matchsticks
1 bunch of scallions, cut into 2-inch pieces
½ of apple, pureed
1 tablespoon of ginger, minced
2 tablespoons of garlic, minced
½ of onion, pureed
1/4 cup of salted shrimp (saewoo juht)
1/4 cup of anchovy fish sauce
1/4 cup of lance fish sauce
1/4 cup of plum extract
2 tablespoons of sweet rice flour
1 1/2 to 2 cups of Korean red chili pepper flakes (gochugaru)