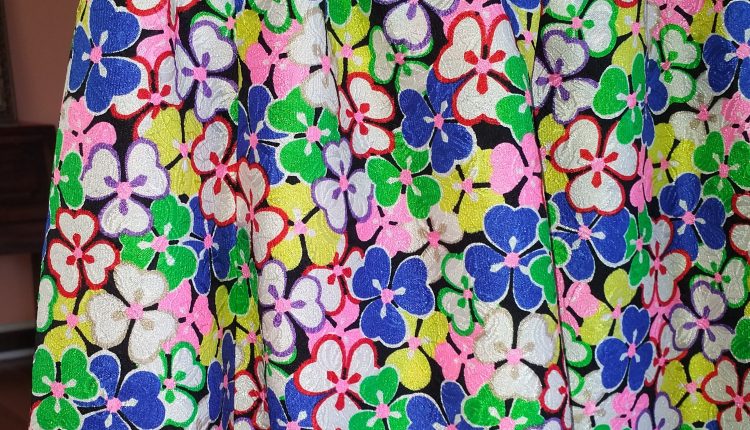 FREE Vintage Sewing Pattern: Summer Skirt
You can make this pretty summer skirt using a free pattern published in July 1948 in about 2-3 hours
This easy-to-make skirt pattern comes from Quick & Easy Summer Wardrobe Patterns 1948, Woman & Beauty, Self Draft, published in July 1948.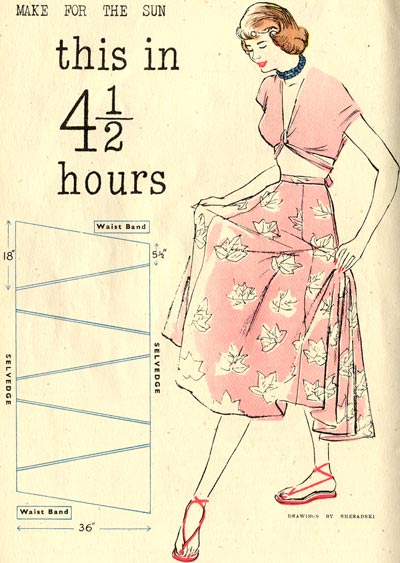 I made three alterations to the pattern:
used elastic band instead of making fabric belt, so I don't have to use zipper
shortened the length of the skirt from 36 inches to 20 inches
widened the skirt at a waste by 10 inches total (so I can wear it by pulling through my head)

Making Summer Skirt: Steps
Wash and iron the fabric.
I drew the pattern directly on the fabric. Cut.
Sew the six pattern details together. I used overlock to finish the seems.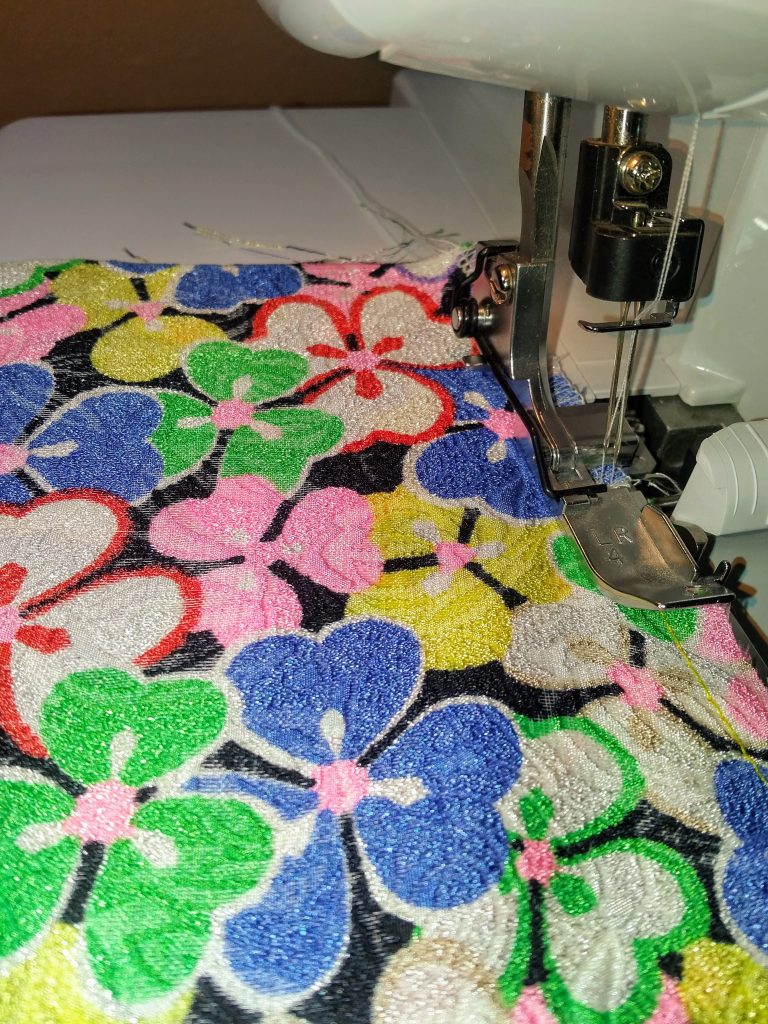 4. Press the seams.
5. Attach the elastic at the top of the skirt. I used golden colored elastic to match golden outline around the white flowers on the skirt's fabric.
Done! Enjoy your new skirt 🙂
I'm thinking of making a navy blue blouse out of some sheer fabric to go along with the skirt. What do you think?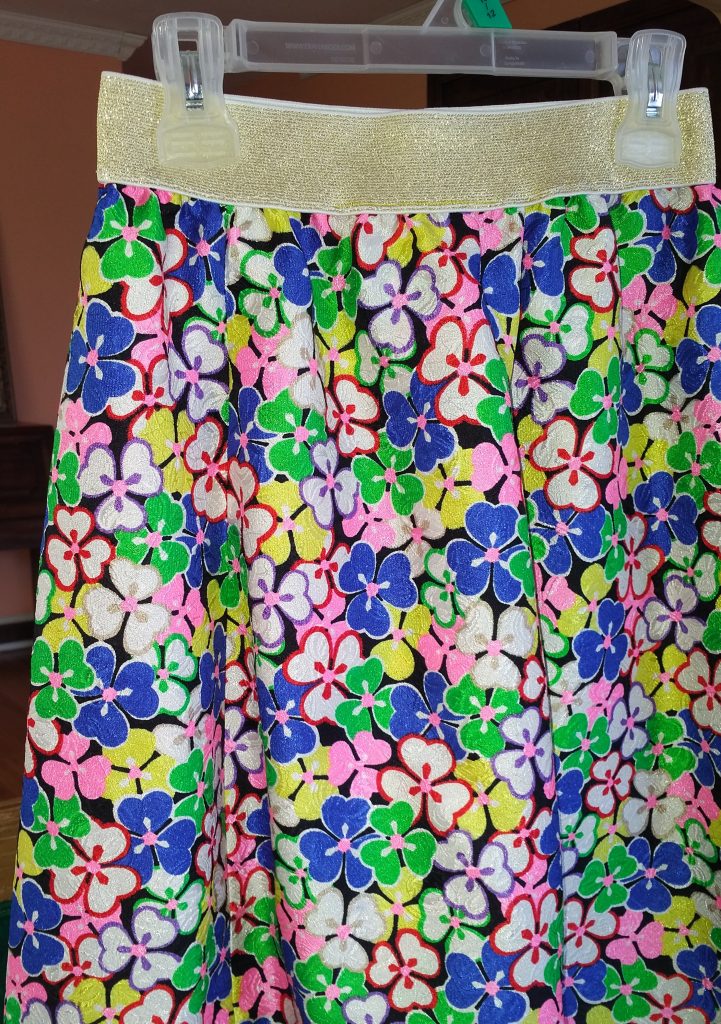 Please share with your friends who might also want to have a pretty summer skirt!