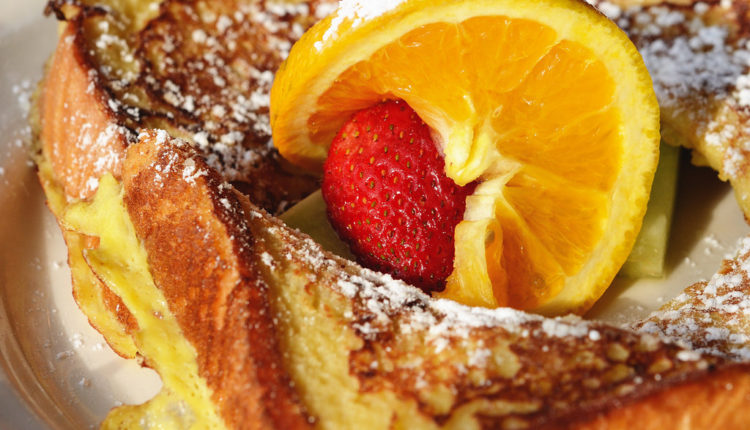 Delicious Pound Cake French Toasts
These Pound Cake French Toasts are real crowd-pleasers, every time! They're very simple to make.
Tip: Pop the pound cake into a freezer for 5 min before cutting for an easy even-cutting. Slices also won't crumble once soaked in the eggs and sugar mix.
Makes 4 servings
You'll need
3 tbsp sugar
2 cups fresh blueberries, strawberries or raspberries
1 pre-made pound cake
1/4 cup coconut milk
3 large eggs
1/2 tsp.ground cinnamon
COOKING DIRECTIONS
Place coconut milk, eggs, sugar and cinnamon in a mixing bowl and whisk to evenly combine. Keep chilled.
Place large frying pan over medium-high heat. Lightly coat with vegetable spray
Slice pound cake to make 8 even sized slices. Dip pound cake slices into the egg mixture.
Fry the pound cake slices approximately 2-3 minutes on each side, to golden crispy.
To serve top each pound cake French toast with 1/4 cup of the berries of your choice.
Serve and enjoy!