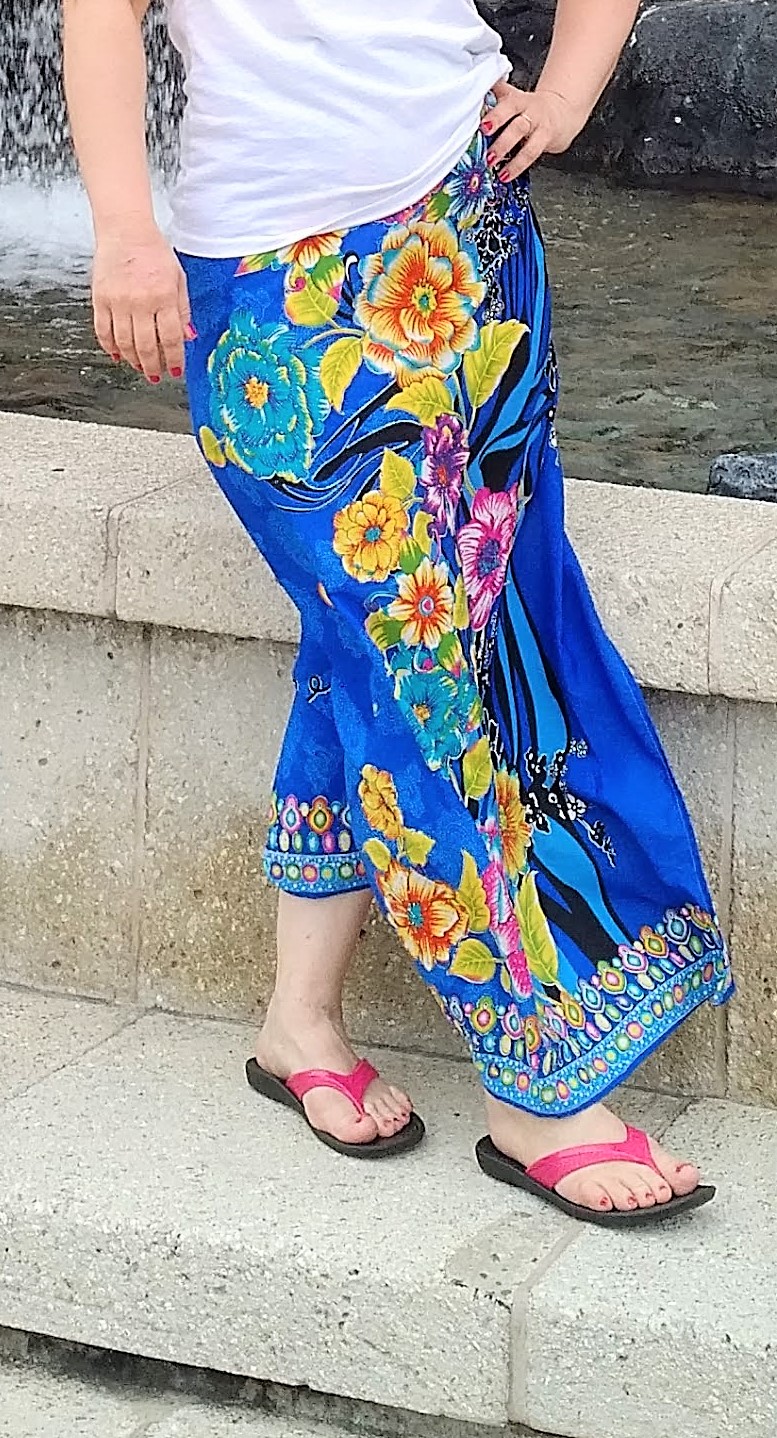 A versatile pareo is a great addition to our summer wardrobes. This breezy weekend getaway essential doesn't take up much space in a suitcase and could be worn (tied) as a dress as well. This colorful floral number was made using 3 pieces of scrap fabric–leftovers after a caftan projects.
Choosing Fabric
You can use one of your last spring's scarfs for this project or go with any rayon, cotton or cotton blend pieces of fabric. Polyester also works as it has nice flow to it, though some people might find polyester pareo not breathable.
How much fabric do I need?
Width: 1 1/2 hip circumference + 2 inch seam allowance
Length: desired pareo length + 2 inch seam allowance (the length on the photo above is 1.09 yard (1m).
Two straps 3/4 inch wide and 25 inch long (you can use any ribbon in coordinated or contrast colors instead)
Pattern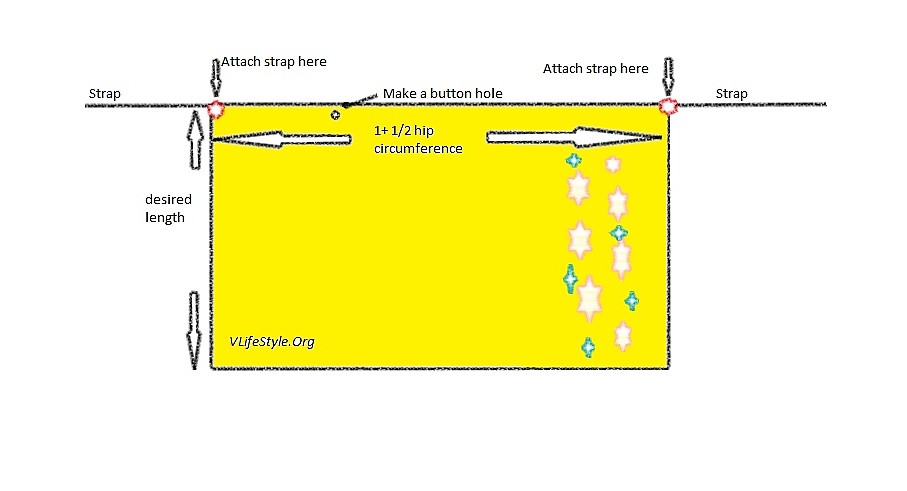 2. Hem the pareo on each of the four sides. Make a button hole.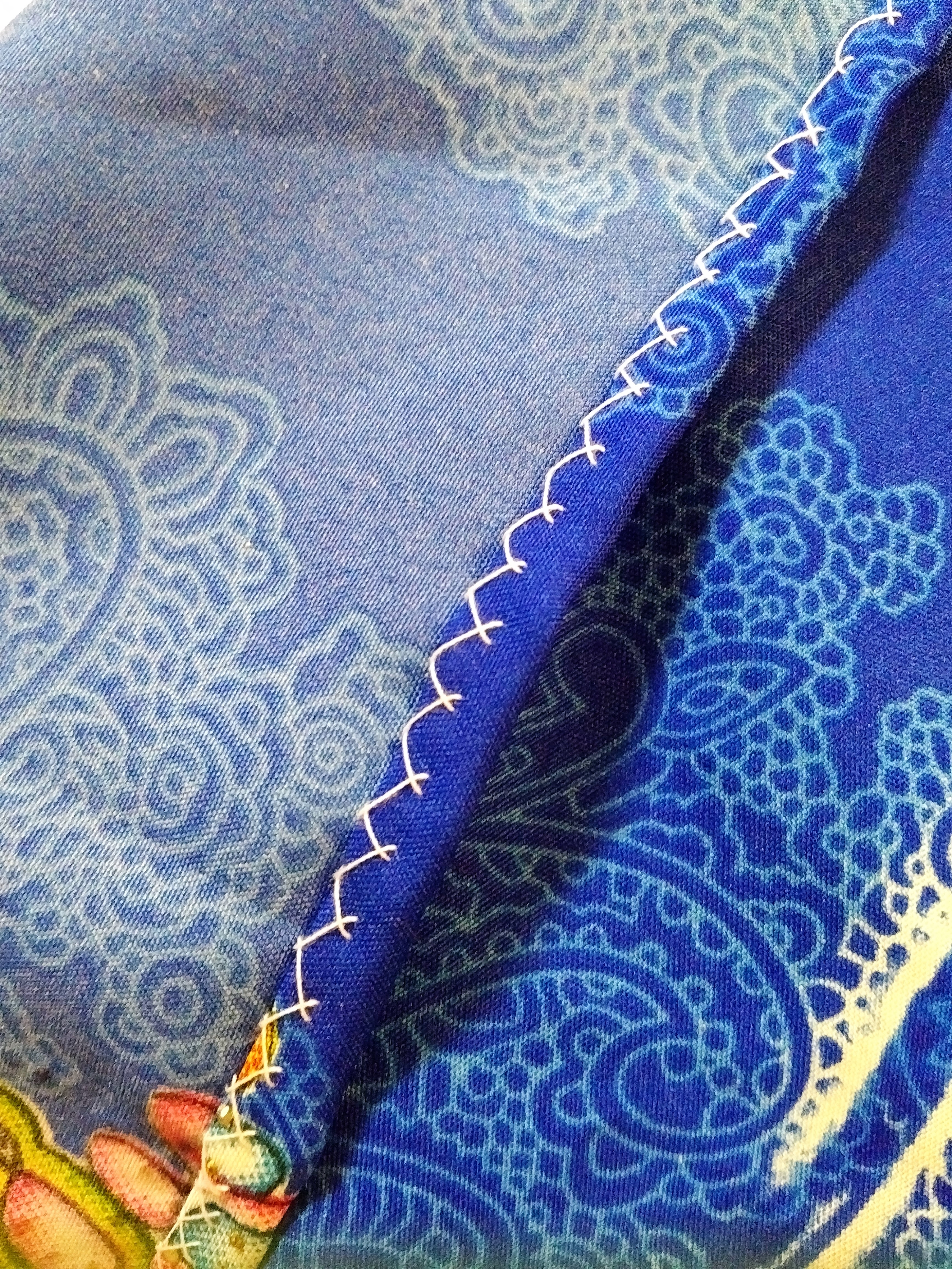 I've been learning different types of hand stitches lately–hand stitching gives haute couture gourmets such a seamless finish. This was a wonderful opportunity for me to practice hemming and finishing button holes. Please feel free to use your sewing machine instead.
This is how it looks on the outside. This is my first time hand-hemming and I was really surprised how fast it went. I think if I practice a bit more, I might as well be ready to hem some delicate fabric next time, like silk for example.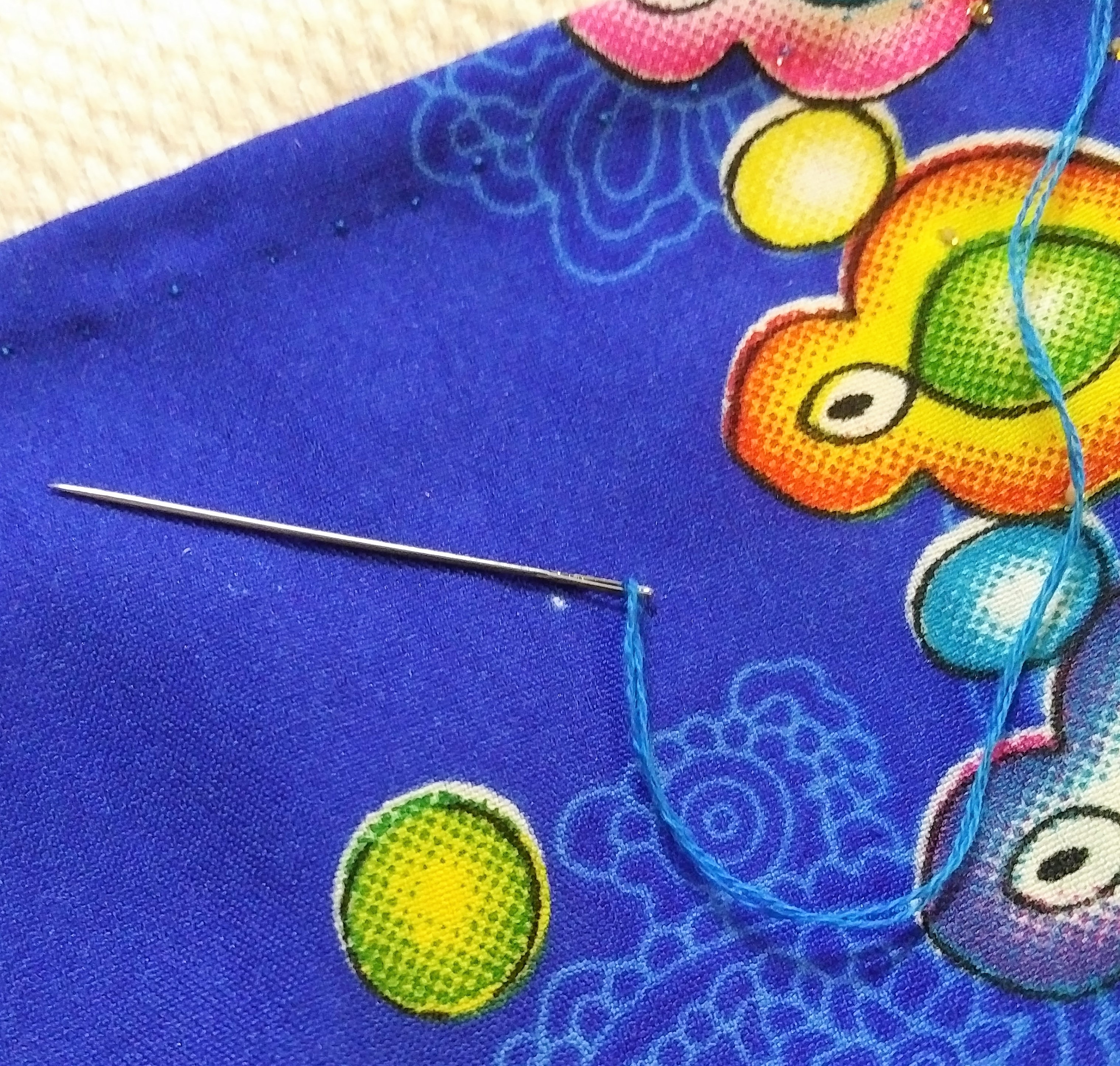 If you're interested in hand stitching techniques, here is a step-by-step video.
3. The button hole helps fastening your pareo and it also guarantees a better fit. To calculate where to place the button hole, first decide if you want it on your right or left hand side.
It should be placed about 1/2 inch below the top hem line, 2/3 of the way of the pareo width. It's marked on the pattern for your reference as well.
4. The last step is to attach the ribbon-straps. I went with fabric scraps to make the straps. You can refer to this tutorial for the how-to: making a robe belt in this tutorial.
5. Try it on! Wrap yourself in your new, beautiful, and hand-made pareo: Pull one of the straps through the button hole and tie both straps at the back.
Enjoy the beautiful summer days and don't forget to Share this DIY with your friend who loves summer too!