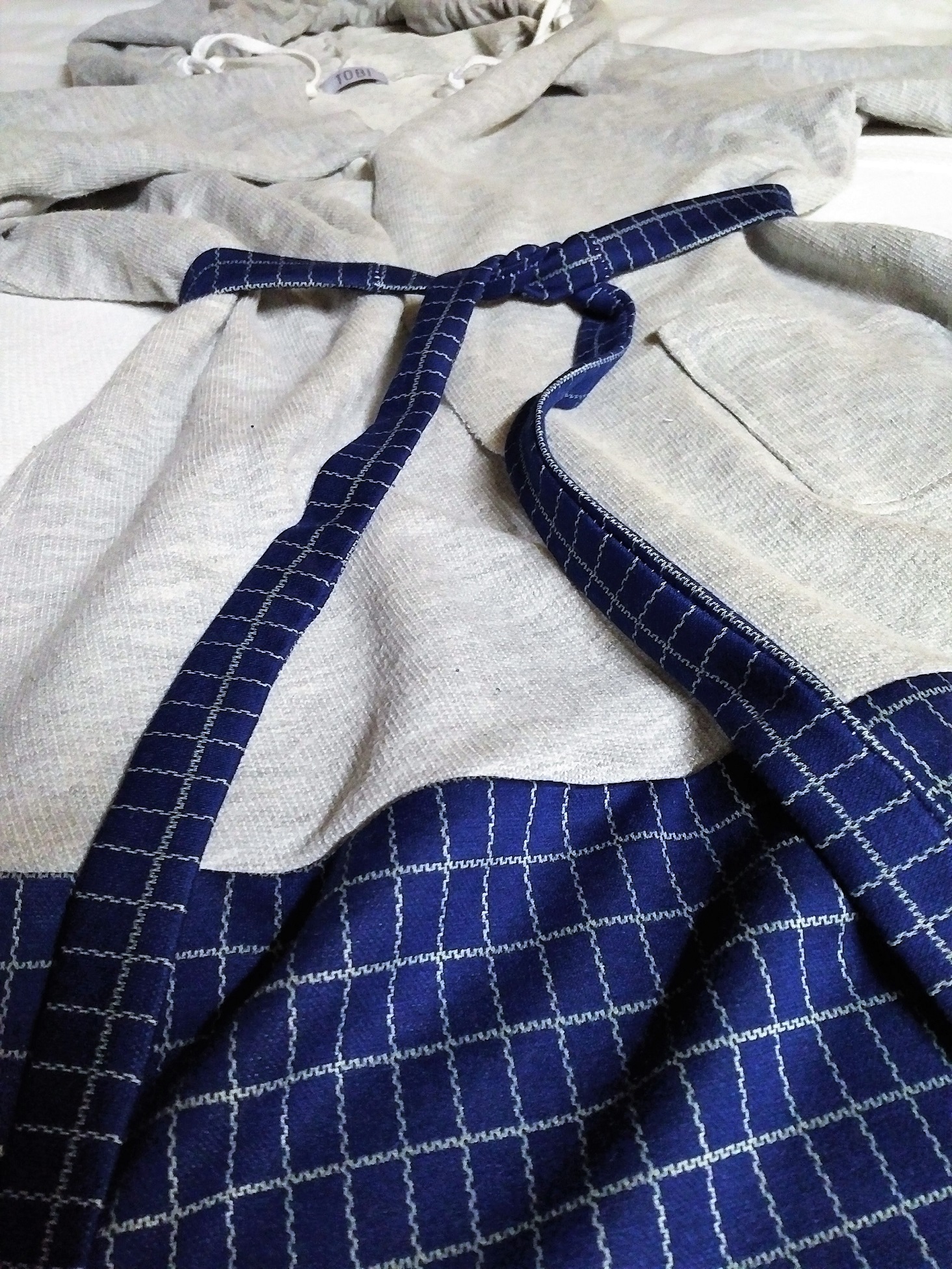 Winter DIY: Sweatshirt Into Kids Hooded Bathrobe
If you've ever been on bathrobes hunt for kids, there is a good chance you were met with overwhelming number of polyester robes, maybe even of questionable comfort and quality. This is the kind of shopping experience I've had recently and came back home empty handed. I have too many sweatshirts and some of them I haven't worn even once. Like this one, pictured below–Tobi sweatshirt, made of 100% cotton fabric. So I thought of simply DIY-ing hooded kids bathrobe, using the Tobi sweatshirt as a base.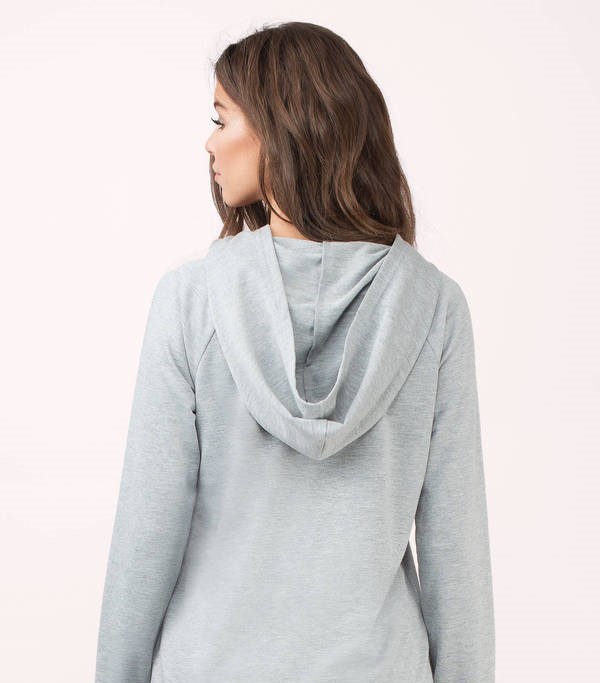 This entire DIY project took less than two hours and the new owner loves his new bathrobe!
You'll need:
Sweatshirt.
Fabric. Should be similarly thick/thin as your sweatshirt. Length–equal to the length of the sweatshirt's bottom edge, plus hem, if your fabric frays. In my case it's 60 inches length. Width--desired length of the bathrobe minus length of your sweatshirt. Basically how much longer do you need the sweatshirt to be in order to become a bathrobe? In my case it's 10 inch. You can use the same fabric for the robe's belt or use some other fabric. For the belt you'll need 60 inch long, 2.5 inch wide piece of fabric.
Scissors
Thread
Sewing machine (optional, if you prefer hand sewing)
Safety pin
I simply cut the sweatshirt in the center of the front panel, thus creating bathrobe opening. This cotton jersey doesn't fray, which saved me time. Next I sew on the main fabric to the bottom edge of the sweatshirt.
Then I cut sleeves to desired length and used the leftover piece of fabric to make a bathrobe's pocket. Top stitched the pocket to the front left side.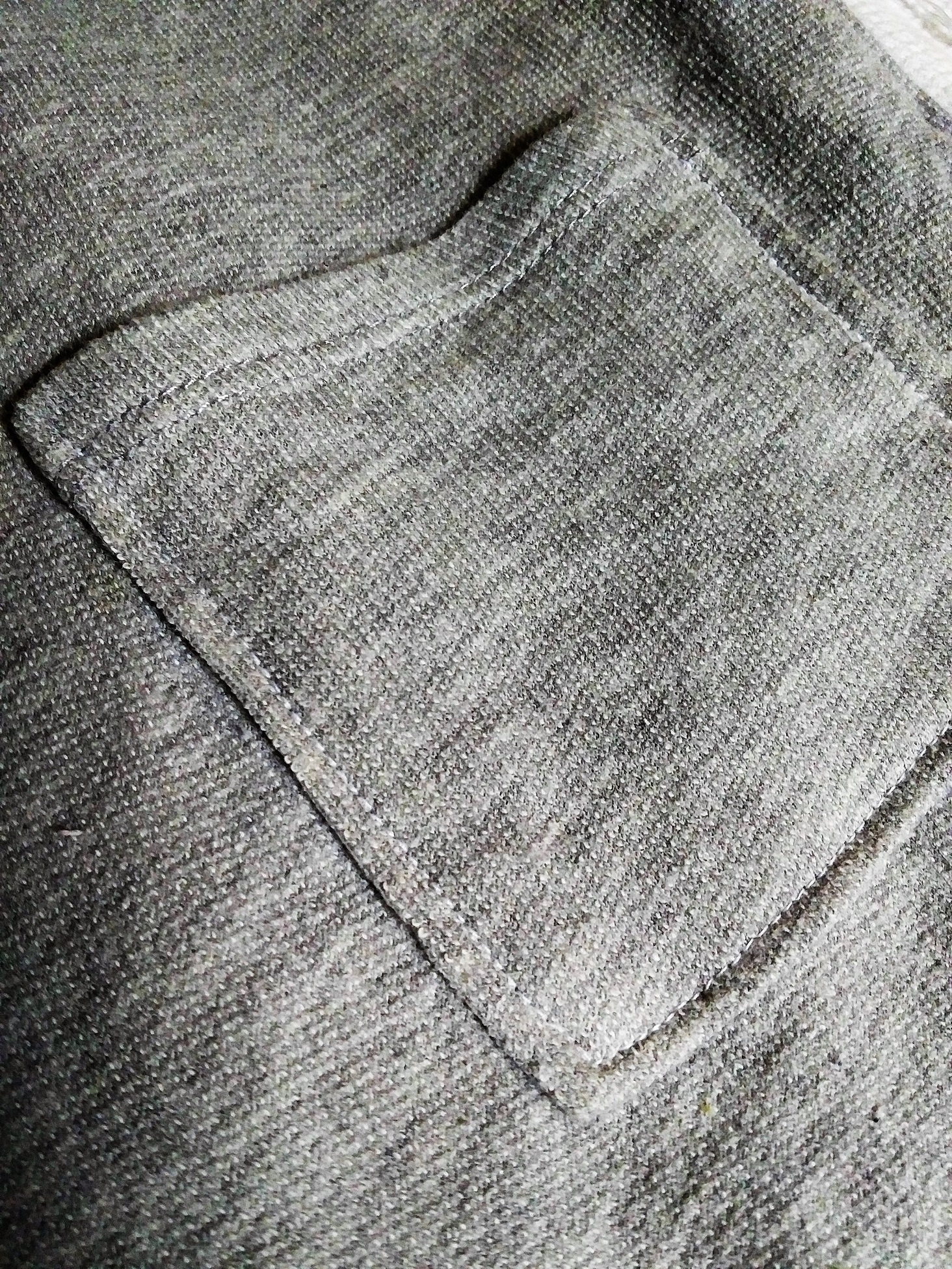 Lastly I made a belt. Fold the belt fabric in half creating 60 inch long and about 1 inch wide belt. Fold right sides together and sew.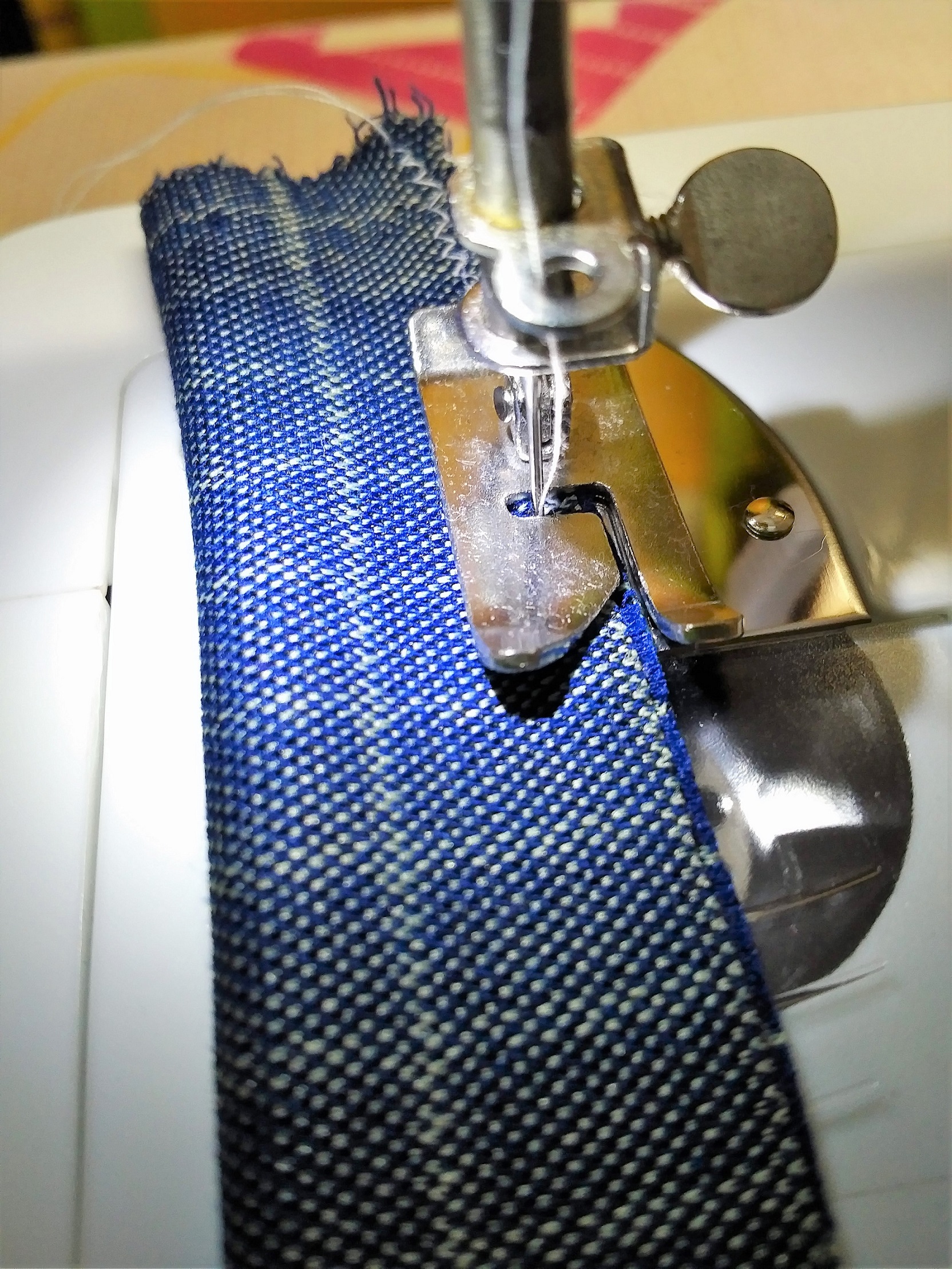 Using safety pin I turned the belt inside out.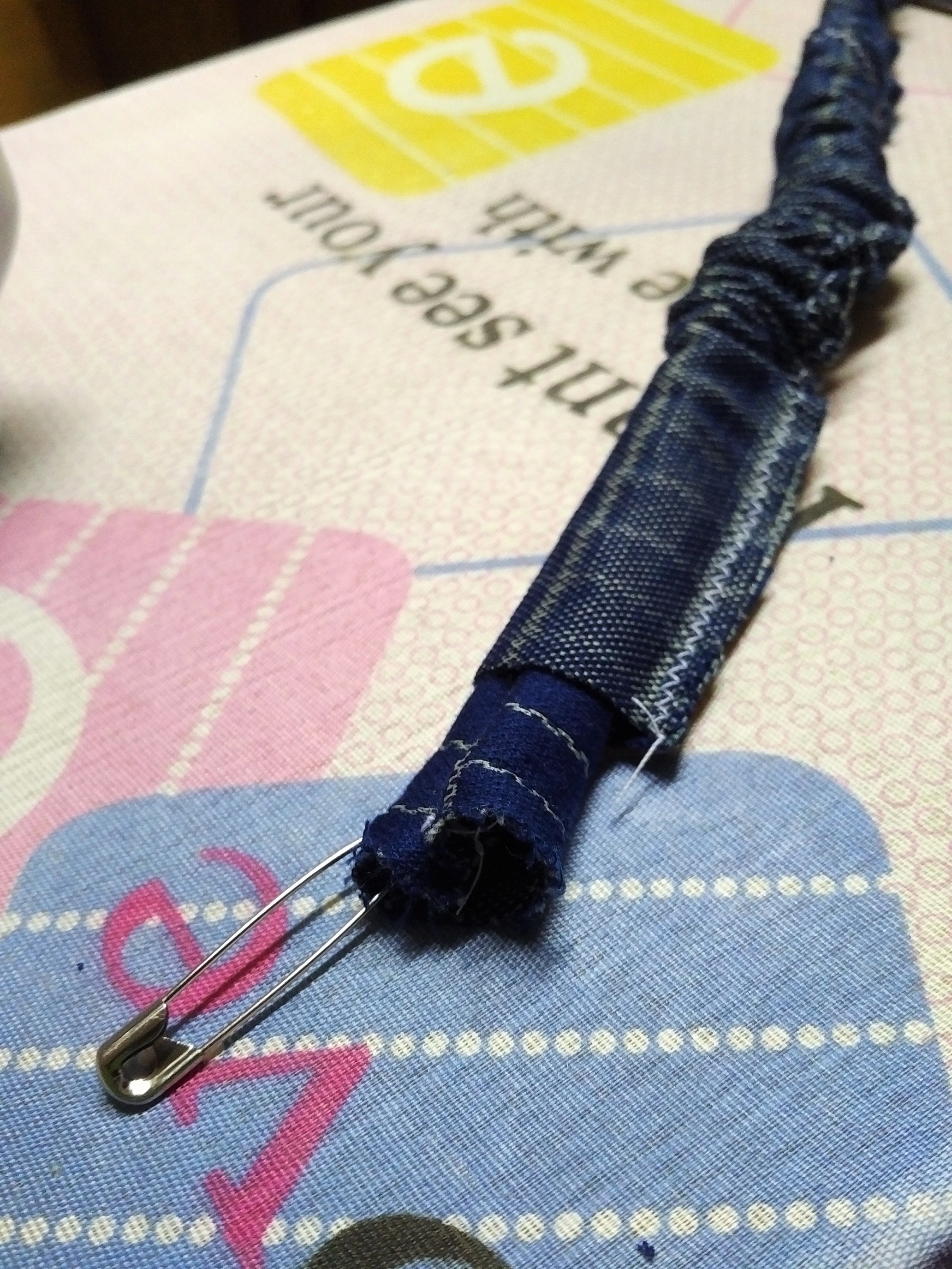 Then I sewed together middle of the belt and the center of the back (on waste line level)–this way the belt will always be easy to find 🙂
And the bathrobe is ready!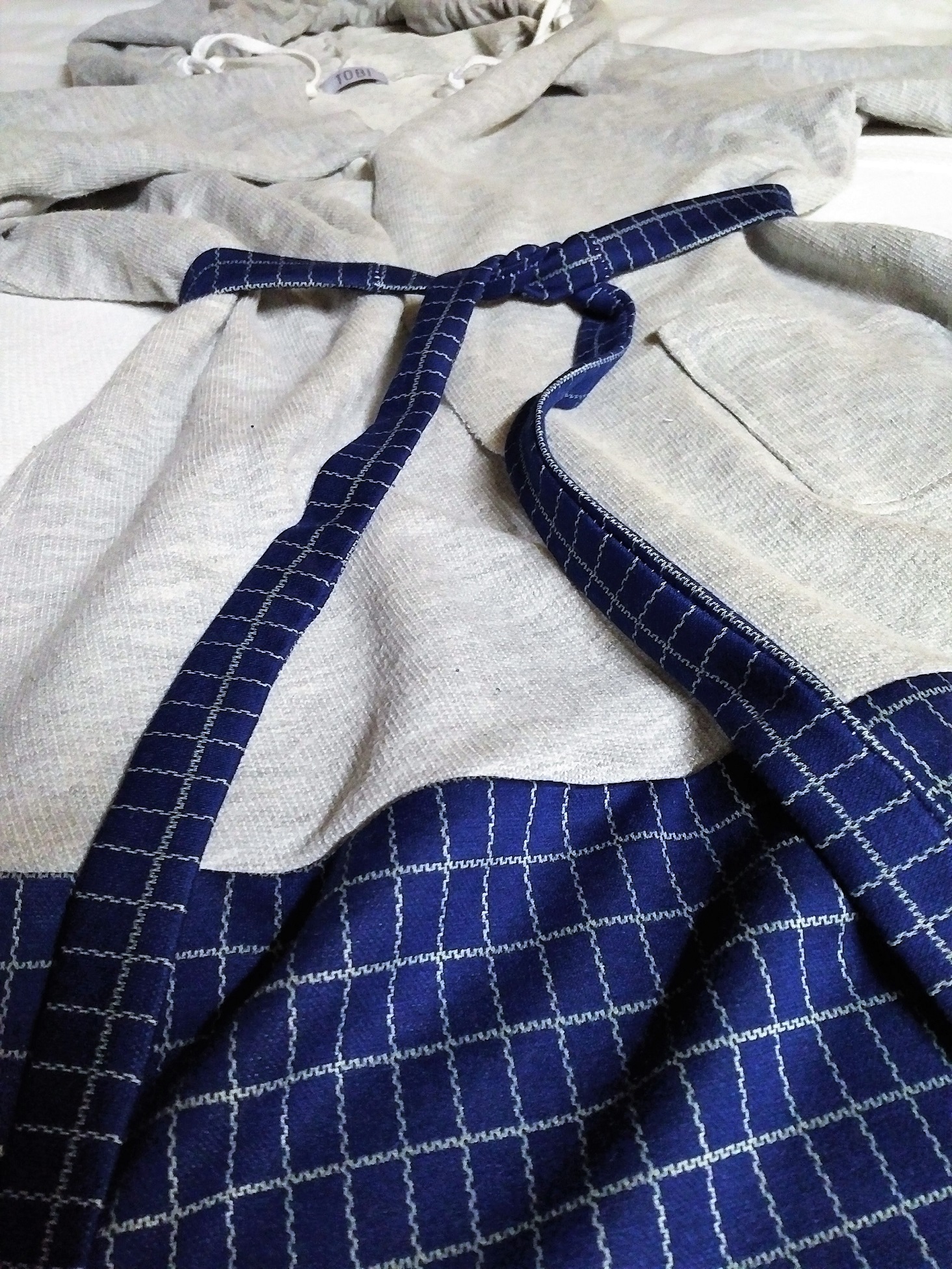 Please comment below, Like our Facebook page if you'd like to see more DIYs similar to the one above.