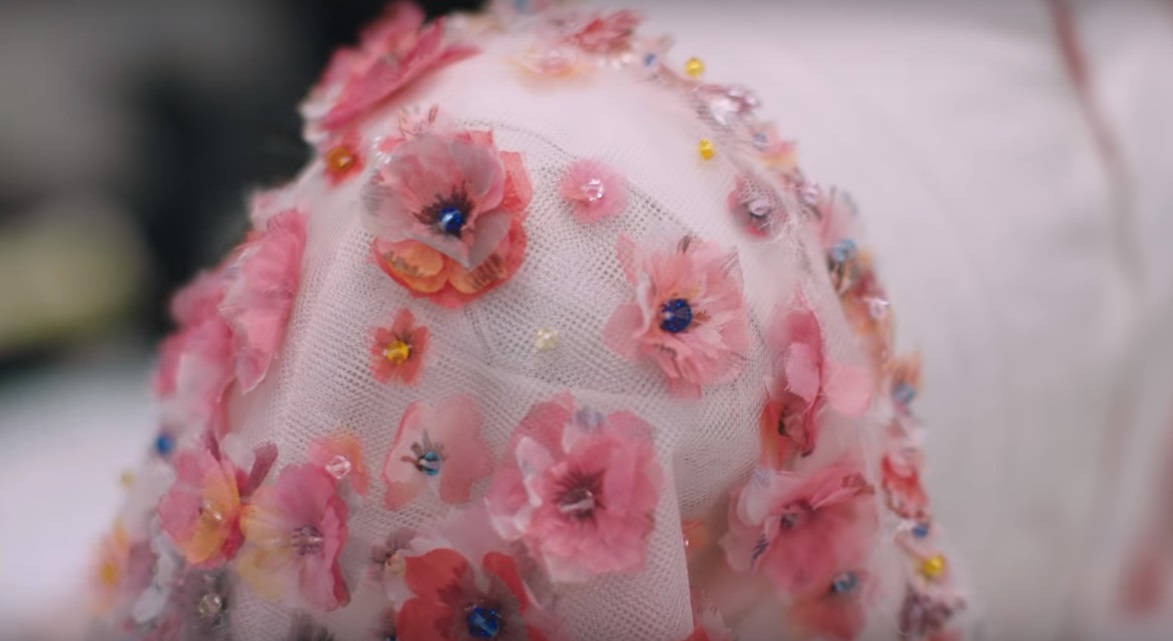 Spring DIYs: Haute Couture Inspiration
The extend of craftsmanship, precision and perfectionism that goes into old school haute couture dresses always inspires me not to cut corners in my own DIYs. It's also a great source of inspiration for many of us, I'm sure. Maybe even gives us a bit of a nudge to learn a new skill or two?
Hand stitching gives haute couture garments a seamless finish
I've been working on a few hand stitching techniques that are used in couture dressmaking, scroll down for the video if you're interested. I was surprised how much cleaner the hem line looks when hand stitched–fabric truly takes the center stage rather than a row of machine-made stitches.
It certainly takes longer to finish the garment this way and at the beginning I was contemplating a bit if I should just take the trendy hack-way road. Then I came across beautiful behind the scenes of making Chanel dresses photos and videos. After going through them I was truly inspired not to take any shortcuts and instead work on mastering my craft. Well, "craft" is too big of a word to describe my current sewing skills, but practice makes perfect, right?
Some of the inspirational photos are below for you to enjoy and my spring-welcoming hand hemmed dress is coming up.
Flower petals ombre-dying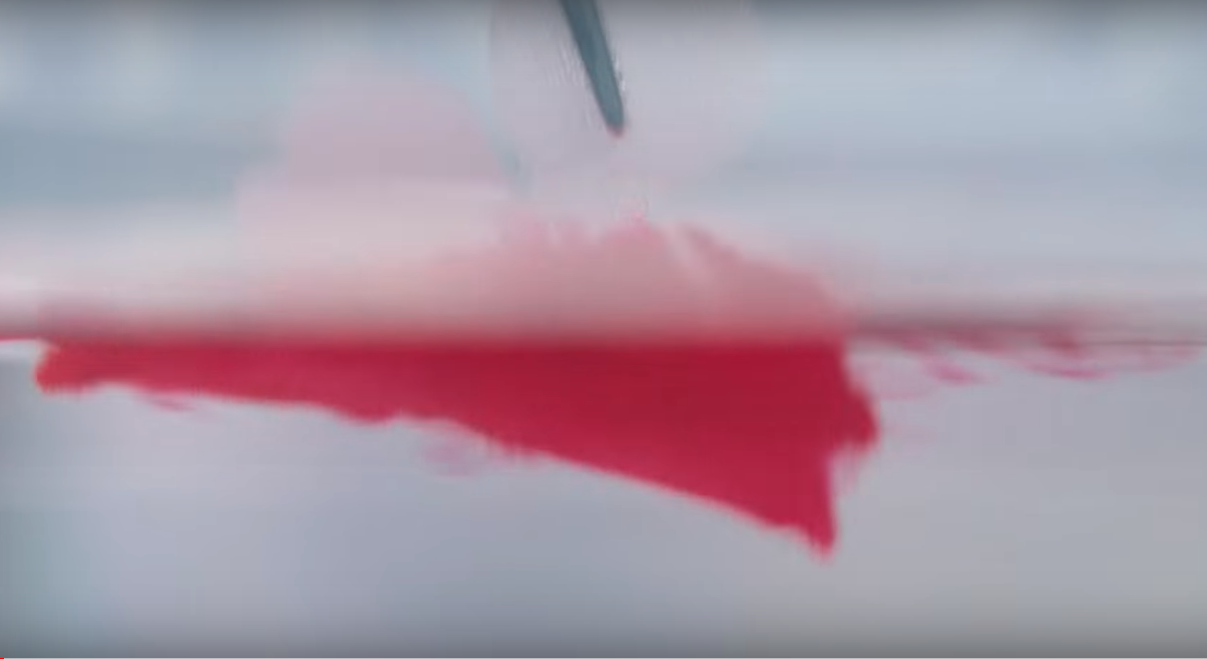 2. Coloring each petal to give further realism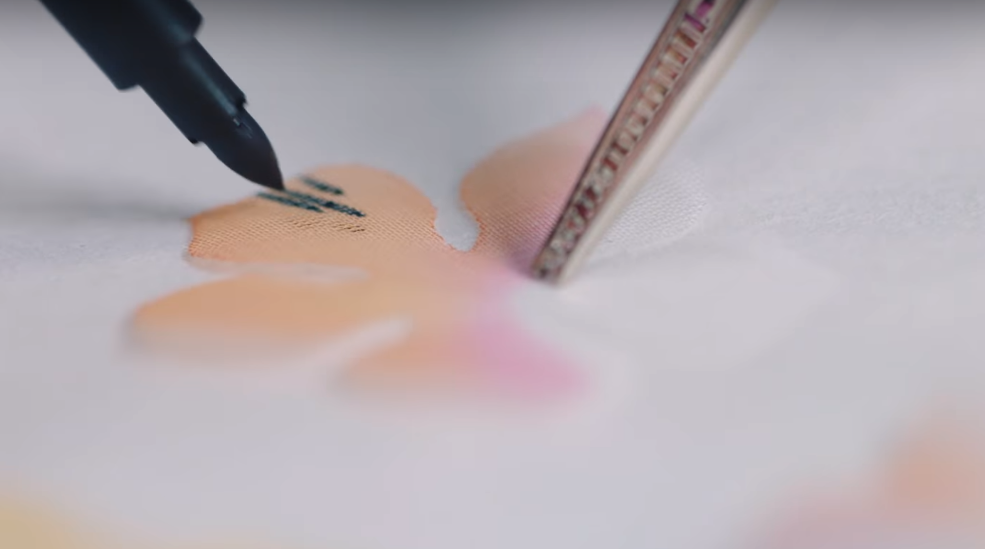 3. Shaping the flower petals plate.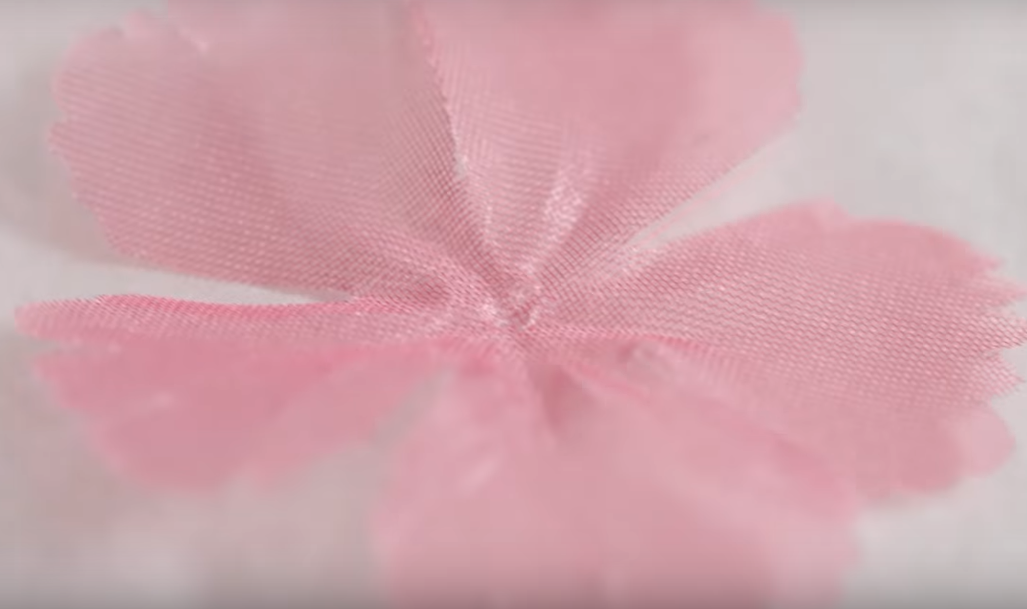 4. Now it's time to construct each individual flower.
5. Decoration and embellishment turn. All by hand of course.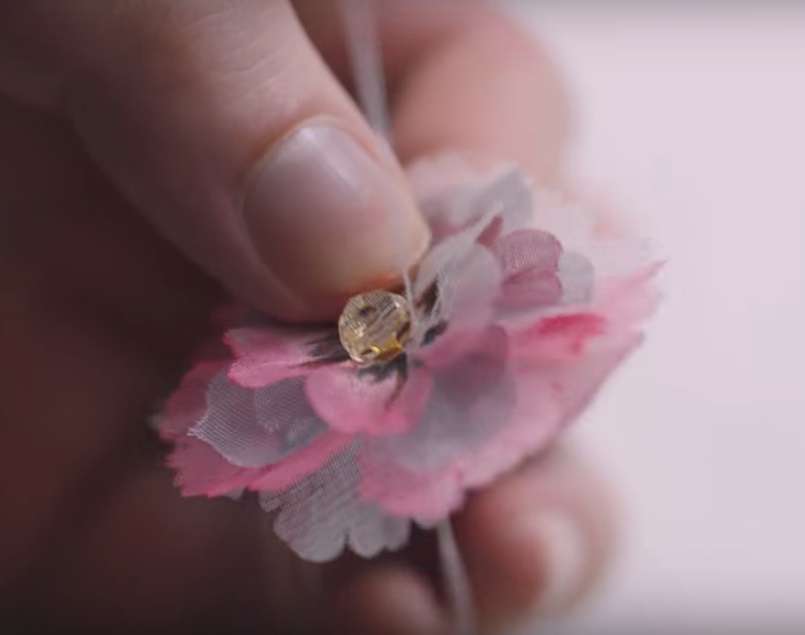 6. Sewing flowers on the future dress panels.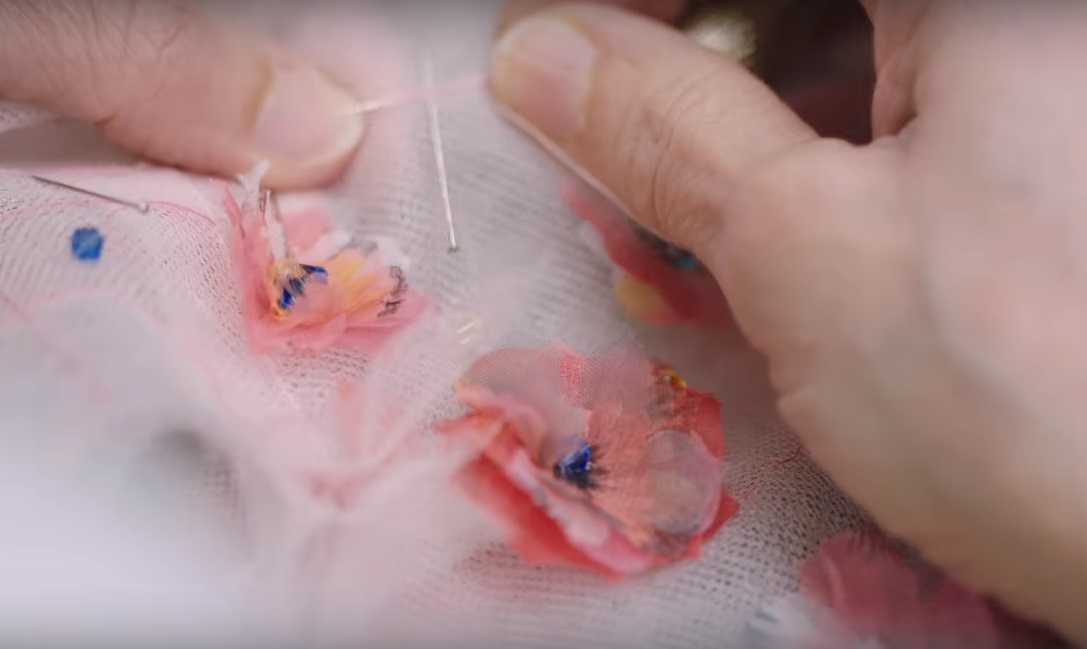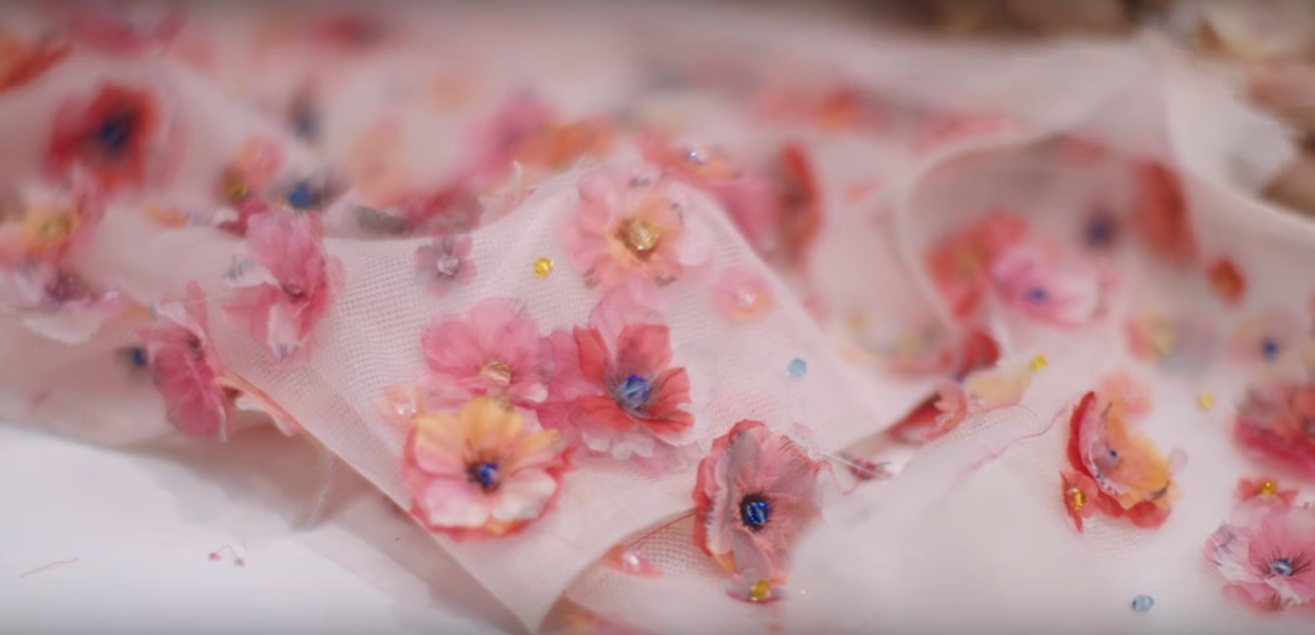 7. Time to construct the garment.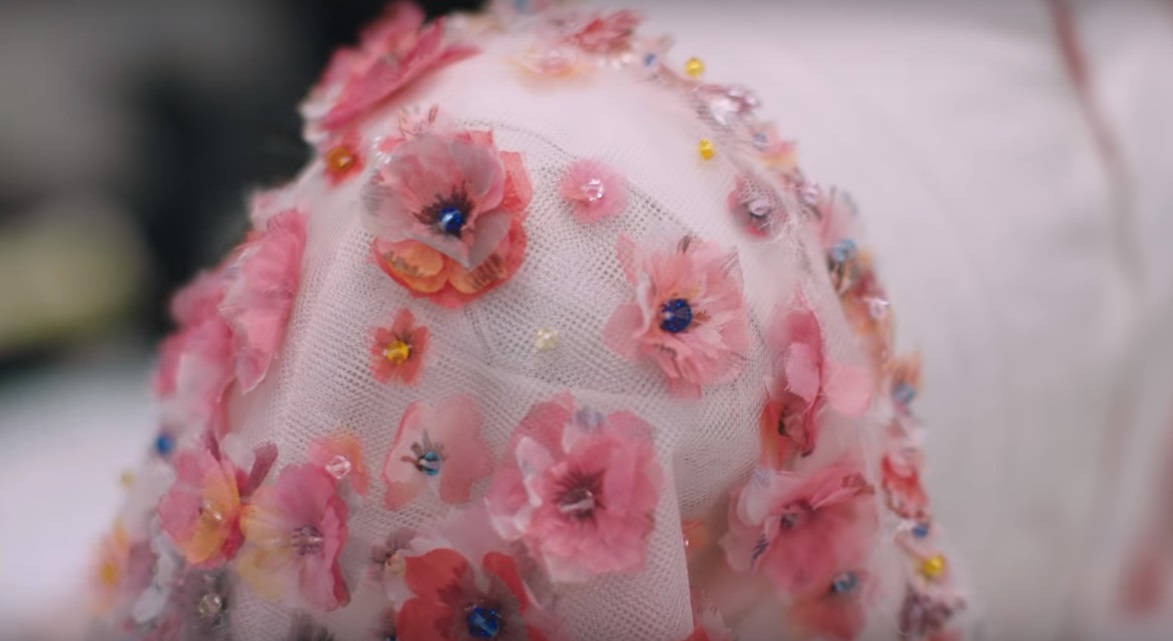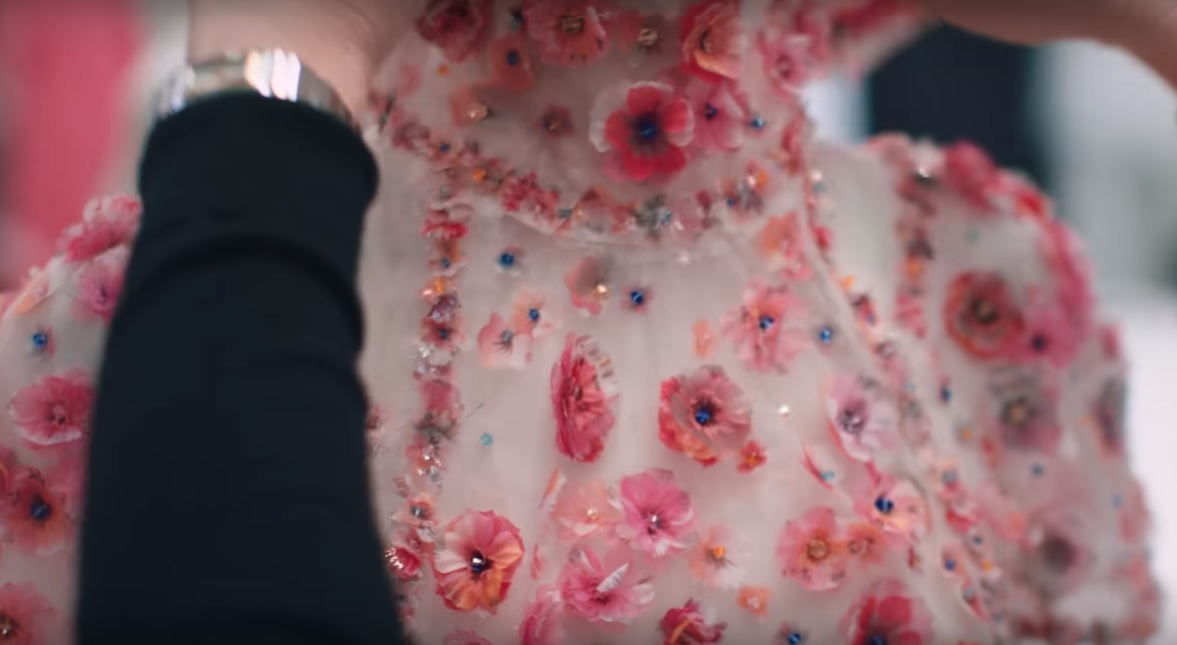 8. All eyes are on the new-born beauty.