Apple Chia Seeds Strudel is very delicate and delicious dessert. Flaky on the outside, tender and almost juicy on the inside. Chia seeds give the strudel's texture an interesting twist. You can make this apple strudel home in about 20 minutes if you use store bought puff pastry. The recipe doesn't require complicated prep steps, nor special equipment.
Yield 8 servings
You will need
1 lb puff pastry sheet package, thawed at room temperature for 1.5 h
2 large apples, cored and diced
2tbsp chia seeds
2 tbsp corn starch
1/2 cup (or more if you like it really sweet) sugar for strudel filling
1 tbsp sugar for "egg wash"
1 tsp cinnamon powder
1 egg
Preparation
Preheat oven to 350.
Place apples in a bowl; add sugar, cinnamon powder, and corn starch. Mix to coat apple chunks with sugar, corn starch and cinnamon.
On a baking sheet roll out two puff pastry sheets. Place half of apple mixture on each of the puff pastry sheets. Seal the pastry sheets using any style you like. We've braided them like this: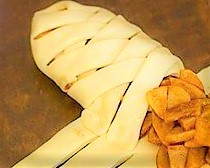 4. Beat an egg in a separate bowl. Add 1 tbsp sugar. Mix well. Brush the pastries with this sweet "egg wash". Sprinkle with chia seeds.
5. Bake till golden brown, about 20 min.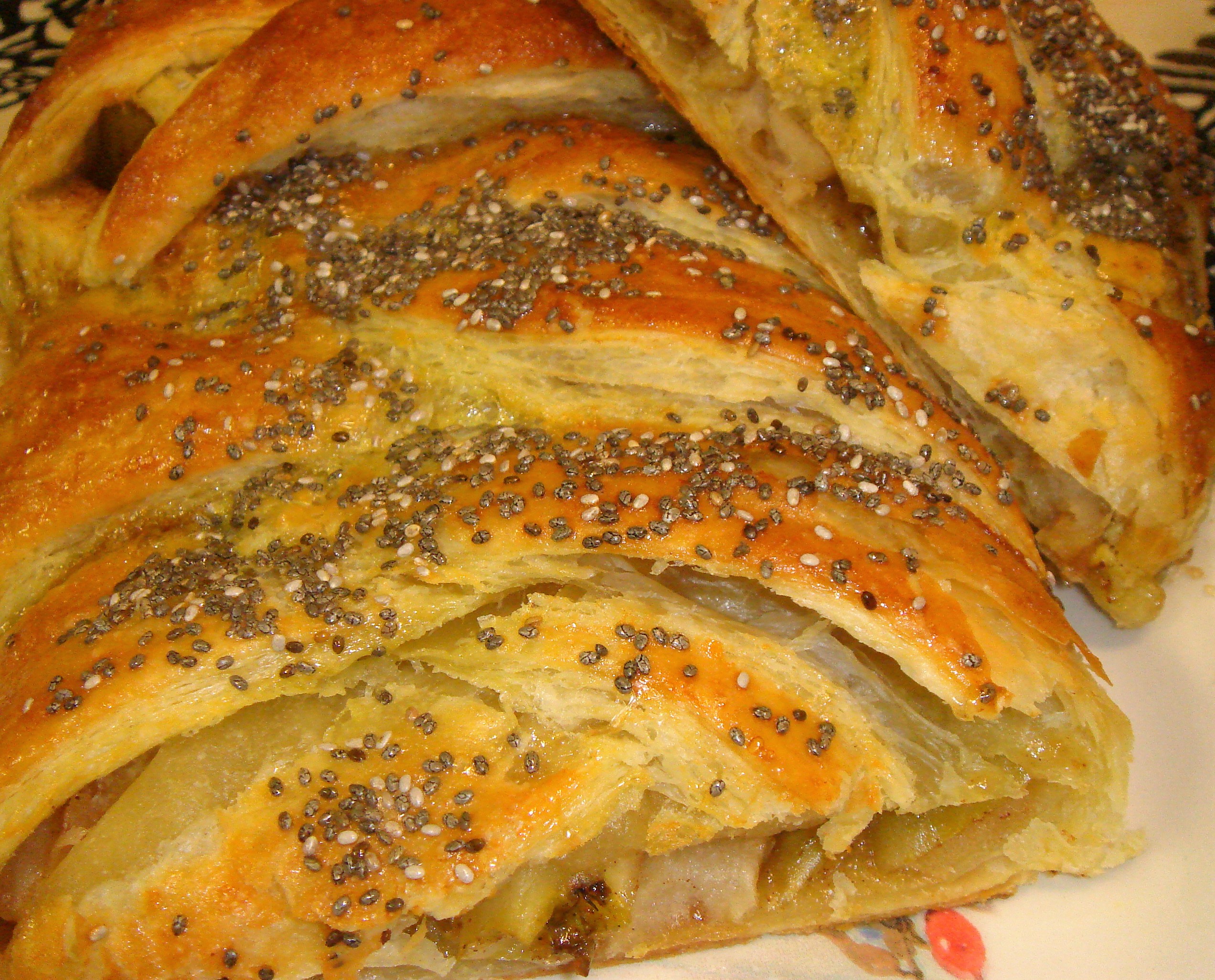 Enjoy!
Trending now: