Walmart is a quarterly beauty box subscription. Its cost including shipping and handling is $5 per box.
As a part of my New Year Resolutions to not buy anything I don't absolutely need, I canceled my Walmart subscription. So when I received a notification about upcoming box shipping I just ignored it. I know, not the smartest thing to do. Long story short, I received my Spring 2019 Walmart Beauty box this week and here is my honest review.
By the way, I don't receive any incentives for the review, and I paid my own hard-earned money to buy the box. 
Here is everything in the Spring 2019 Walmart Beauty Box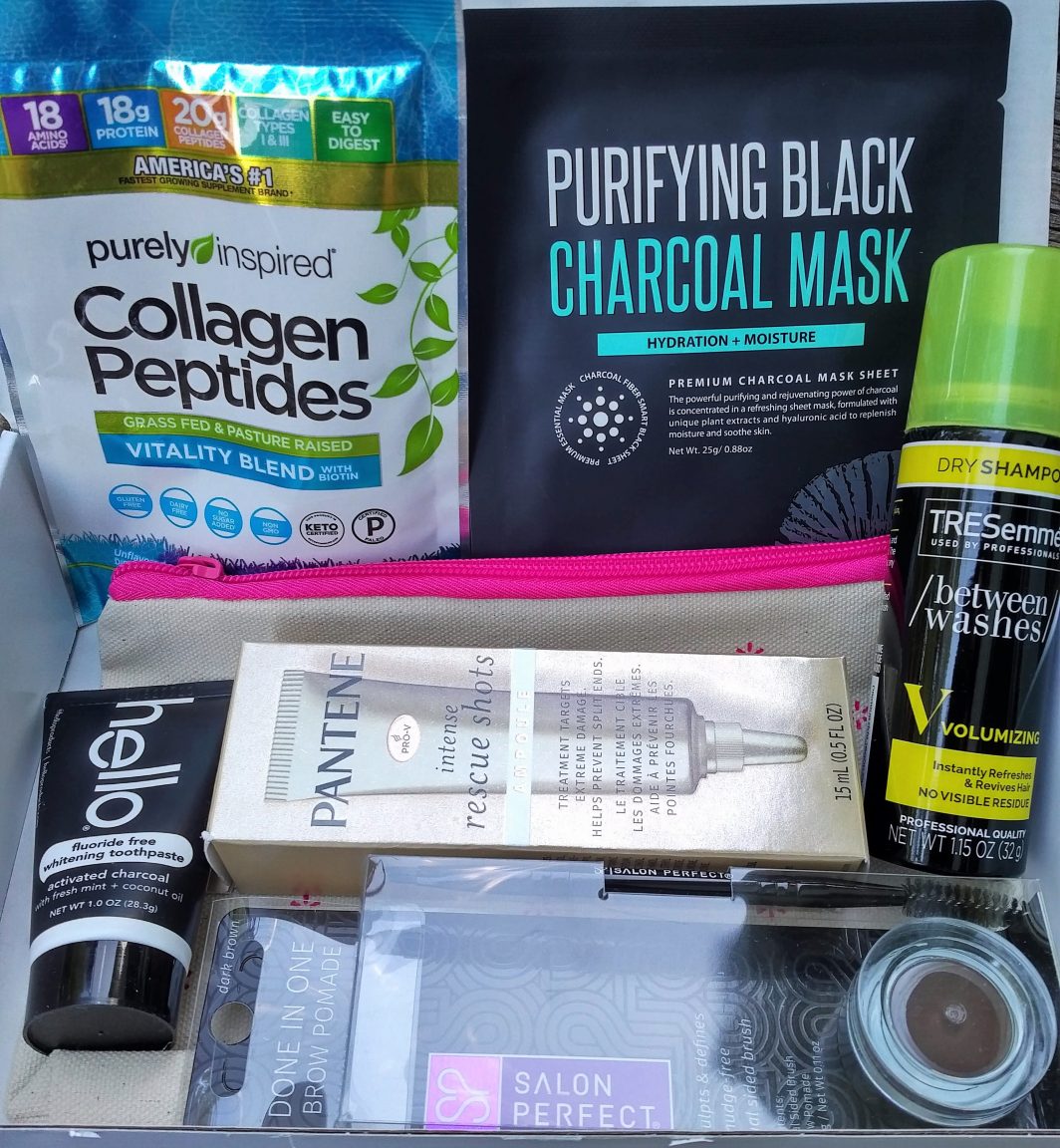 Off-white fabric makeup bag with pink zipper. It doesn't say where it's manufactured. It's lightweight and roomy enough to hold travel beauty essentials.
Purifying Black Charcoal Sheet Mask. 1 mask. Made in Korea. It's great for acne-prone skin, detoxifies pores, and provides intense hydration. Perfect for this time of year. I'm glad it's in the box.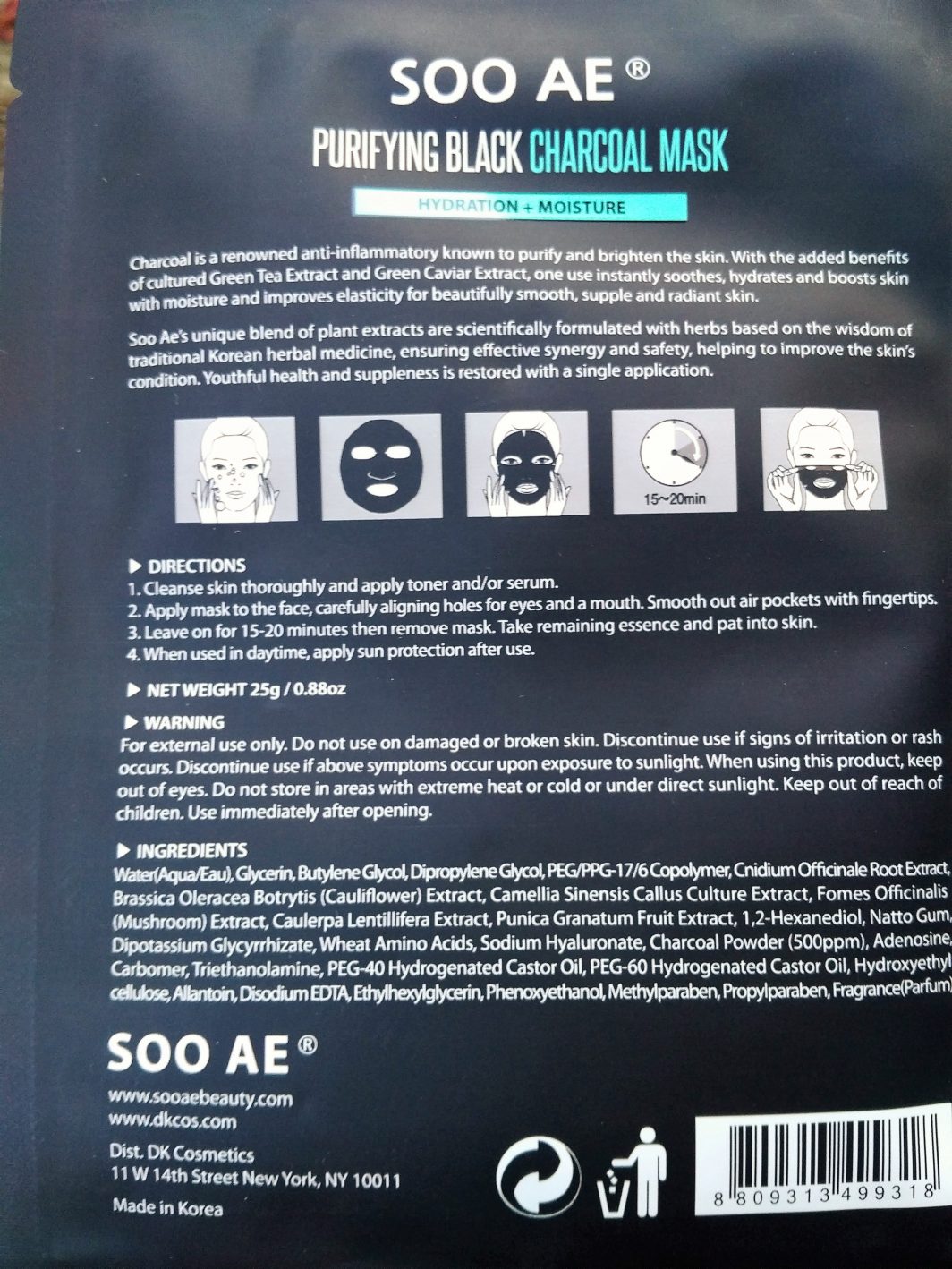 Purely Inspired supplement. I prefer getting my vitamins and nutrition from food I'm consuming, so I just threw this packet away.
TRESemme Volumizing Dry Shampoo. Very handy for warmer summer months ahead. 1.15 Oz.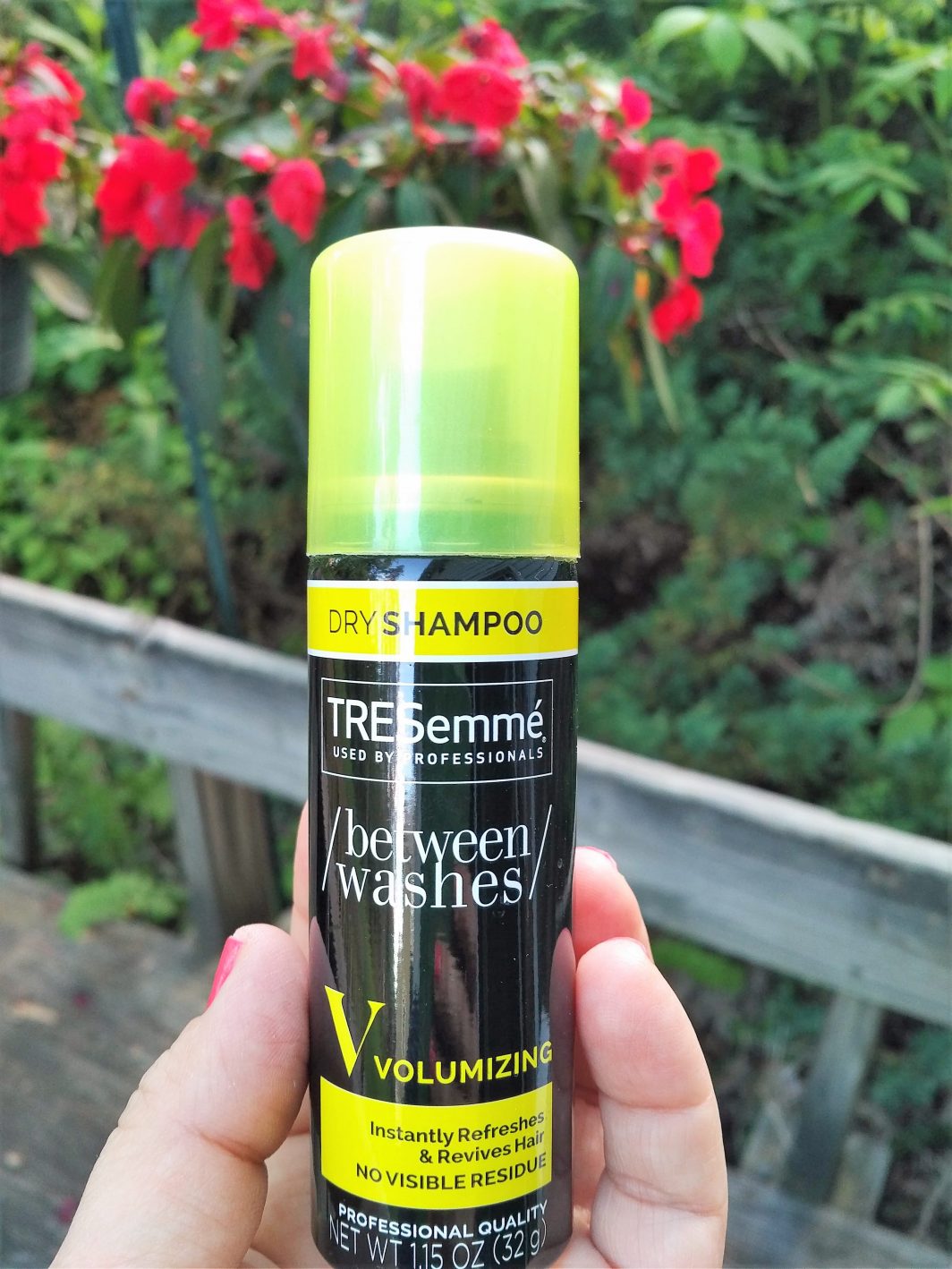 Pantene Rescue Shots. 15 ml. This product was in the previous Walmart box so I have tried it before. It's like a hair conditioner and hair mask in one. I use it about once a week instead of hair conditioner. It makes hair smooth and manageable.
Hello Activated Charcoal Whitening Toothpaste. 1 Oz I like this toothpaste. Great for travel sized tube.
Dark Brown Shape and Define Brows Pomade with brow brush and spooly. Made in China. I normally refrain from buying stuff made in China. China's regime have been persecuting religious believers, democracy movements activists, and even lawyers who defend persecuted groups for 60 years now. The main reason it's able to do so is because it has financial means.
This is to say I wouldn't buy this item, but since it's already in the box I gave it a try. I like this pomade texture, not too creamy so the eyebrows don't end up looking overdone. It doesn't run or smudge.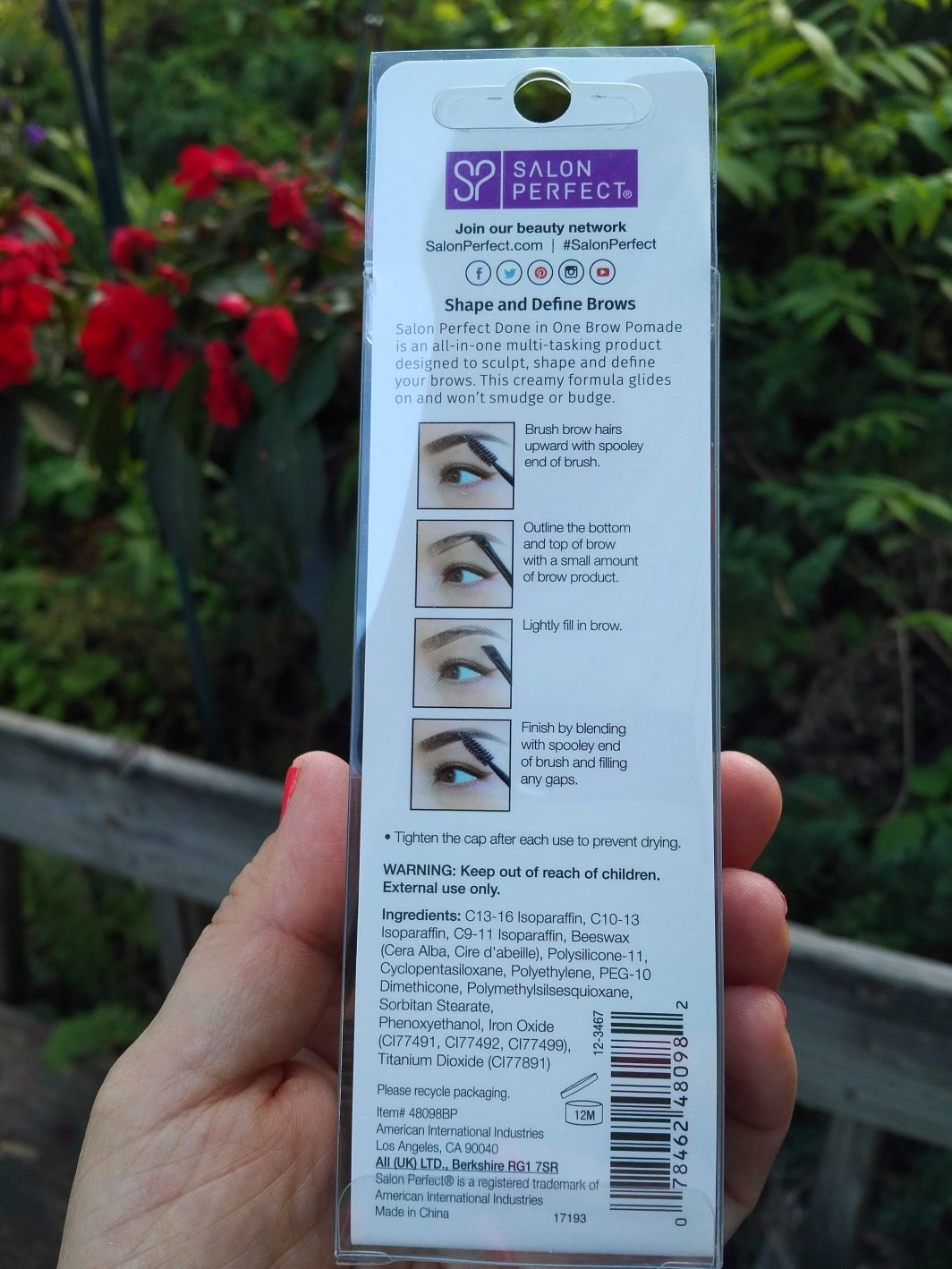 I'm rather happy with the items in this box. It's a spring box, but volumizing dry shampoo, brow pomade, travel size toothpaste are great for summer and summer vacations.
Have you guys received your Walmart box yet? Are you products different from mine? What's your favorite one?
Trending now: