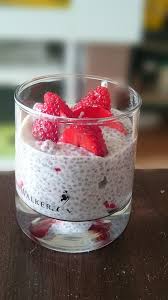 Honey Chia Seed Breakfast Pudding Recipe
Makes 4 servings
INGREDIENTS
2 cups fresh berries of your choice
DIRECTIONS
1. Combine the coconut milk, chia seeds, and honey, mix well.
2. Cover and refrigerate overnight.
3. Stir the honey chia seeds pudding well and divide into four individual portions.
4. Top each portion with 1/2 cup fresh berries.
ENJOY YOUR HEALTHY BREAKFAST!
Please Share with your friend who also likes healthy breakfast ideas!