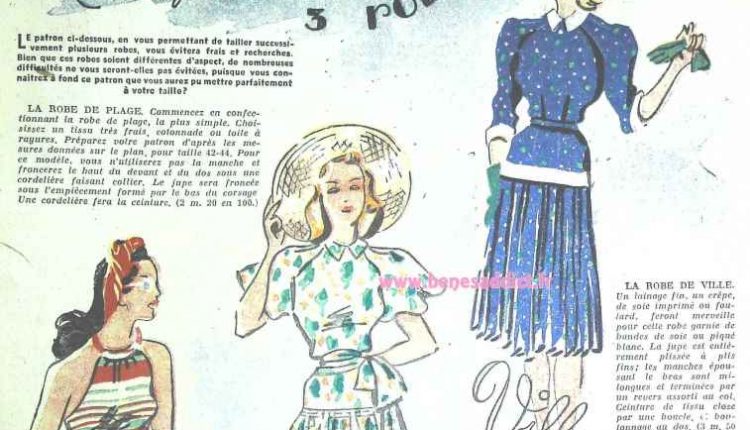 FREE Vintage Sewing Summer Dress Patterns
These three dresses are from French fashion magazine and were published in 1948
These three vintage summer dresses are made using the same pattern: One is sleeveless, and two other ones are with different length sleeves. The pattern is relatively simple and I think if you choose to make these out of cotton, it should be one evening project even if you're not sure in your sewing skills yet.
One important thing to note, is that the pattern's measurement are given in cm, not in inches.
The beautiful scans from the 1948 Fashion magazine are courtesy of Bene's Addict. I'm simply in love with her collections and can't thank enough for making these available for all of us.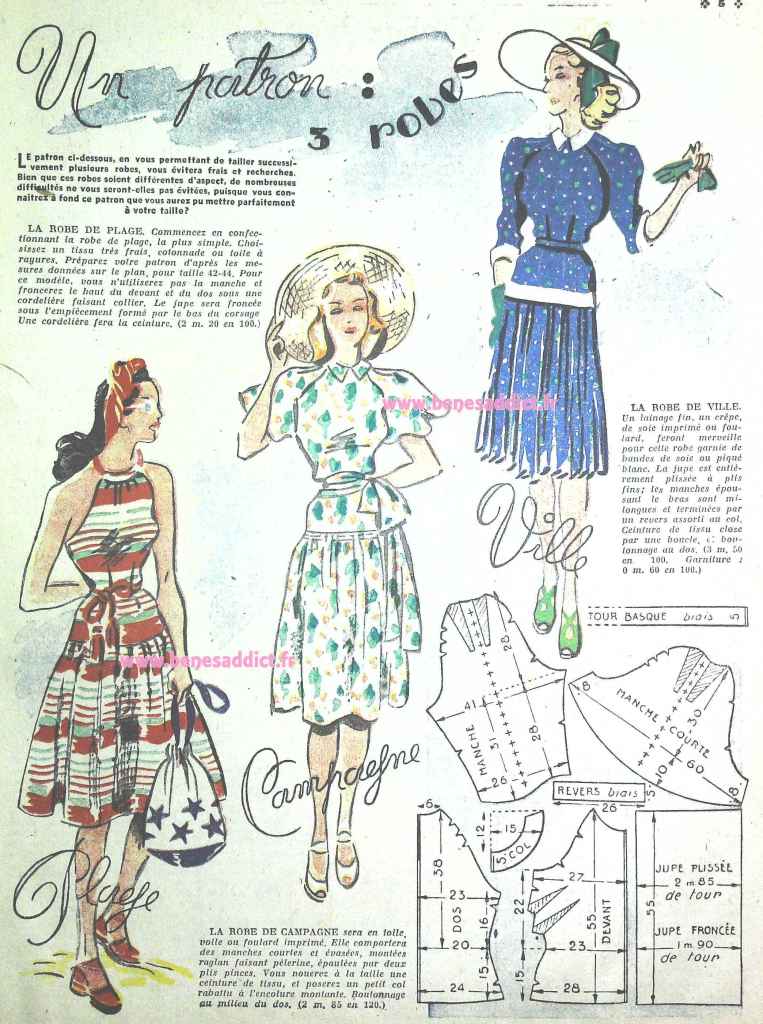 And here is the original pattern. The marks you see on the sleeve details are to help you set in the sleeves. The marks are meant to match marks on arm-hole details: Two marks for the front and three for the back.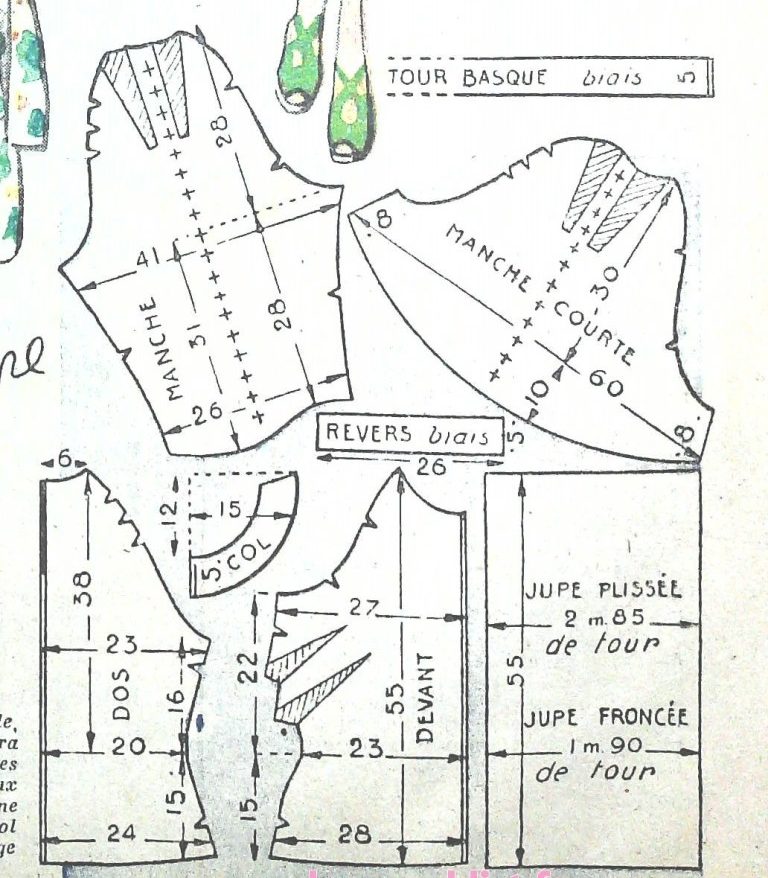 If you like this pattern, please Share with your friend who might also like FREE Vintage Sewing Pattern!
You might also like
FREE Antique Crochet Evening Blouse 
Subscribe to Vintage Lifestyle Subscription Bundle, Only $5.99 / Month. Cancel Anytime.