New York is a vibrant and diverse city. Over 138 languages ​​are spoken (!) in Queens alone, one of the city's five boroughs.  And in all this linguistic abundance Bengali is one of the 10 most popular languages. Our today's recipe is an Indian dish. I learn this recipe from Hemant Mathur, the first Indian chef in the United States who brought Michelin star to his restaurant. during CiCi's Food Paradise cooking show filming in NYC.
Hemant Mathur is a real Indian cuisine virtuoso, and the master of tandoor. Over the course of his 30+ years of cooking career, Chef Mathur has rained over numerous notable kitchens, including at the famous luxury hotels Taj Rambagh Palace in Jaipur and the Taj Mahal in Delhi. In 1994, he moved to New York. Here, 6-7 days a week, Hemant can be seen in his snow-white chef's suit and with a red tilaka on his forehead, indicating that he prayed before going to work in the morning. He passes through the hall, between the tables of the restaurant, stopping, welcomes new customers and regulars–always smiling–he knows many by name, even though, at present, he has six restaurants.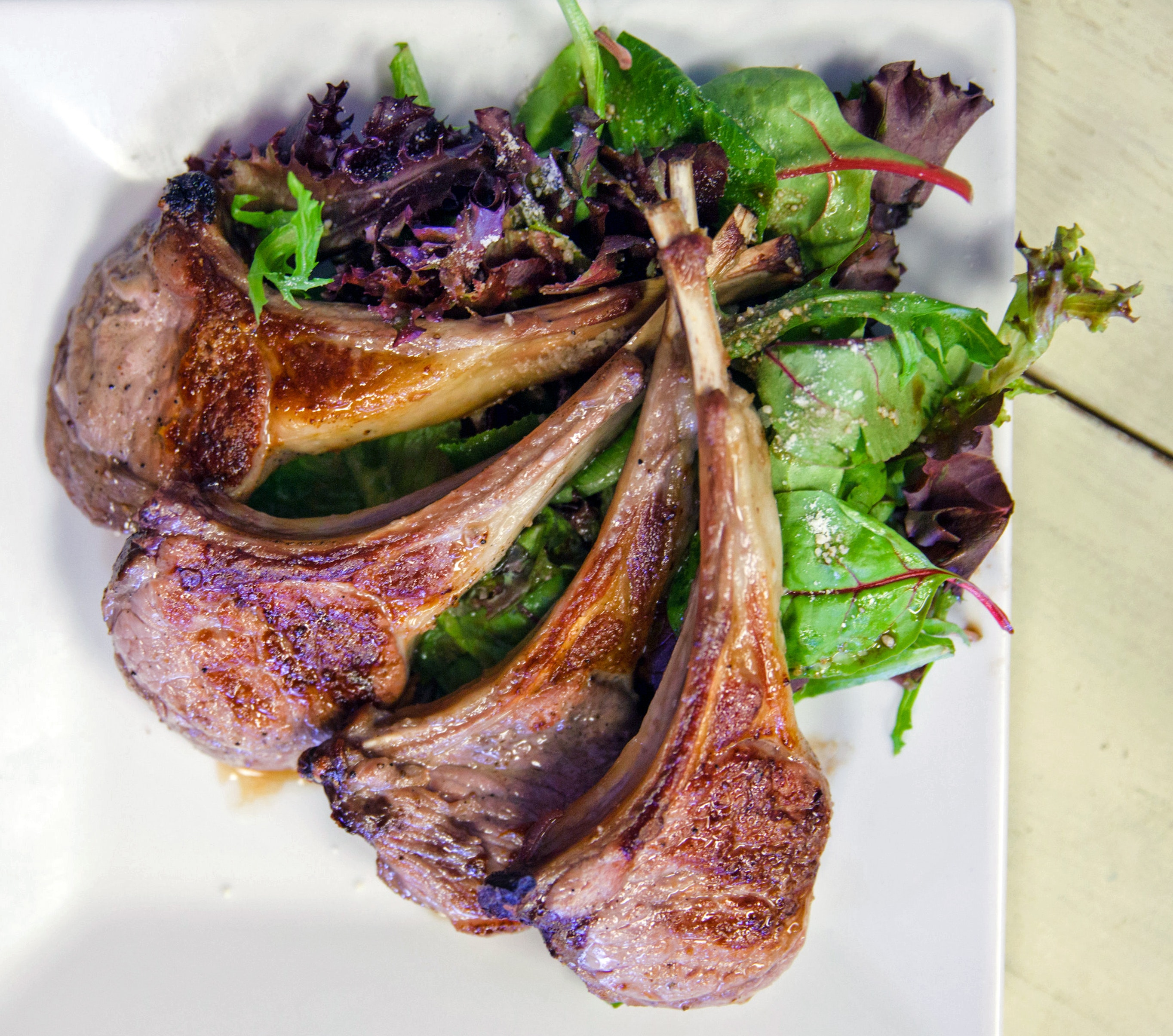 Today I'd like to share one of the recipes I learned from Chef Mathur: Fragrant and Spicy Indian Lamb. You can cook chicken using this recipe instead as well, or simply vegetables, like cauliflower or egg plant.
The main step of this recipe is marinading the meat. The marinade insures the lamb's spiciness and the distinctive flavor.
You will need
● 8-10 lamb ribs or 2 lbs meat of your choice
● 1 cup plain yogurt. Strain yogurt through cheesecloth (or coffee filter) for about 2-4 hours. You can also use 1 cup sour cream instead of yogurt
● ¼ cup malted vinegar
● juice of 1 lemon
● 8 cloves garlic, crushed
● 1 ginger (3 inch), peeled and finely grated
● 1 tablespoon of garam masala spice mix
● 1 tablespoon dried cumin
● 1 teaspoon cardamom (dried, powdered)
● ½ tsp hot red pepper
● 1/4 teaspoon ground nutmeg
● 2 tablespoons of vegetable oil
● 3 tablespoons melted butter
Preparation and Cooking Steps
1. Make three-four deep cuts in each piece of lamb, trying not to cut through.
2. Mix yogurt, vinegar, lemon juice, garlic, ginger, garam masalu, cumin, cardamom, cayenne pepper, and nutmeg in a medium-sized pan, that is safe to refrigerate and is large enough to fit all the meat with marinade. Add the meat, "massaging" it lightly to insure the meat is completely coated with the yogurt-based marinade. Put in the fridge for 4-12 hours.
3. Heat up the grill (or oven). If you cook on the grill, the temperature is high enough if you can keep your hand at a distance of 5 inch above the grill for no more than 3-4 seconds.
4. Add vegetable oil to the pan with marinade and meat, mix well.
5. Spread the lamb chops on a baking sheet, leave for 5 minutes.
6. Melt butter. Brush each piece with melted butter and grill (or cook in the oven) til both sides are equally golden brown. Serve hot.
Enjoy your lamb chops!
Please Share our recipe with your friends who can also handle the heat of Indian cuisine!!!
Trending now: