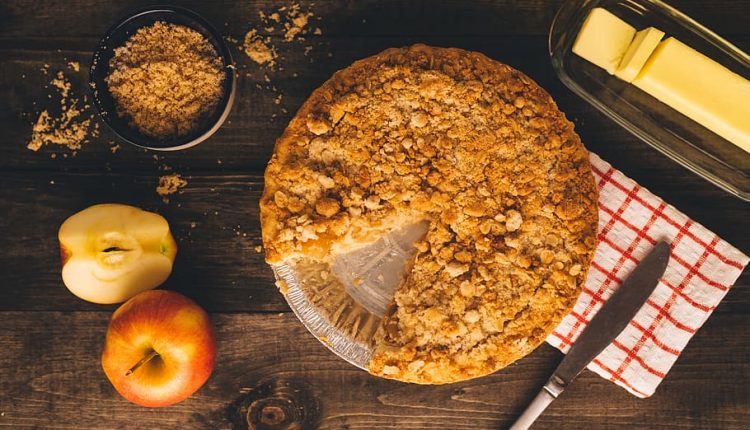 The Perfect Dutch Apple Pie
Try this Pleasing and easy Dutch Apple Pie
It's the perfect time for an apple pie! Well, actually anytime is a good for a pie. Especially this dutch apple pie. It uses graham crackers for the crust! Personally I think apples and graham crackers are an amazing combo; Ah, and whipped cream on the top. Before I get off topic let's get started with the recipe.
Cooking time: 40 minutes
You will need:
Graham crackers (enough to your desire)
1 Graham premade pie crust (or make your own/ check our our no bake cheesecake recipe to find out how)
1 cup black tea
2-3 apples
1-2 teaspoon cinnamon
1 tablespoon sugar 
1 tablespoon cornstarch
Direction:
Peel and cut the apples to desired size, place into a pot on medium heat add tea, cornstarch, and sugar. Mix till well mixed and let heat for 15 minutes.  
Meanwhile let's turn the graham crackers into crumbs. But first preheat the oven to 350℉. You can do this with a food processor (if you do it that way you may want to pour 1 tbsp of milk before you do so). I prefer using my hands to crush them into bean-sized crumbs. 
Now take the apple mix and pour it onto the pie crust. Don't forget the graham pi topping. Put it in the oven for 10-15 minutes or to your desired time. 
Then take it out and let stand for 10 – 20 minutes. 
ENJOY?
I think that the most important part is letting it cool. If you don't cool it down, when you cut it it'll fall apart and the filling will spread out after you take the slice out. But the texture is perfect. With the smoothness of the apples and cinnamon, it just blends perfectly with the crust and crumbs. It's really amazing and a must try.