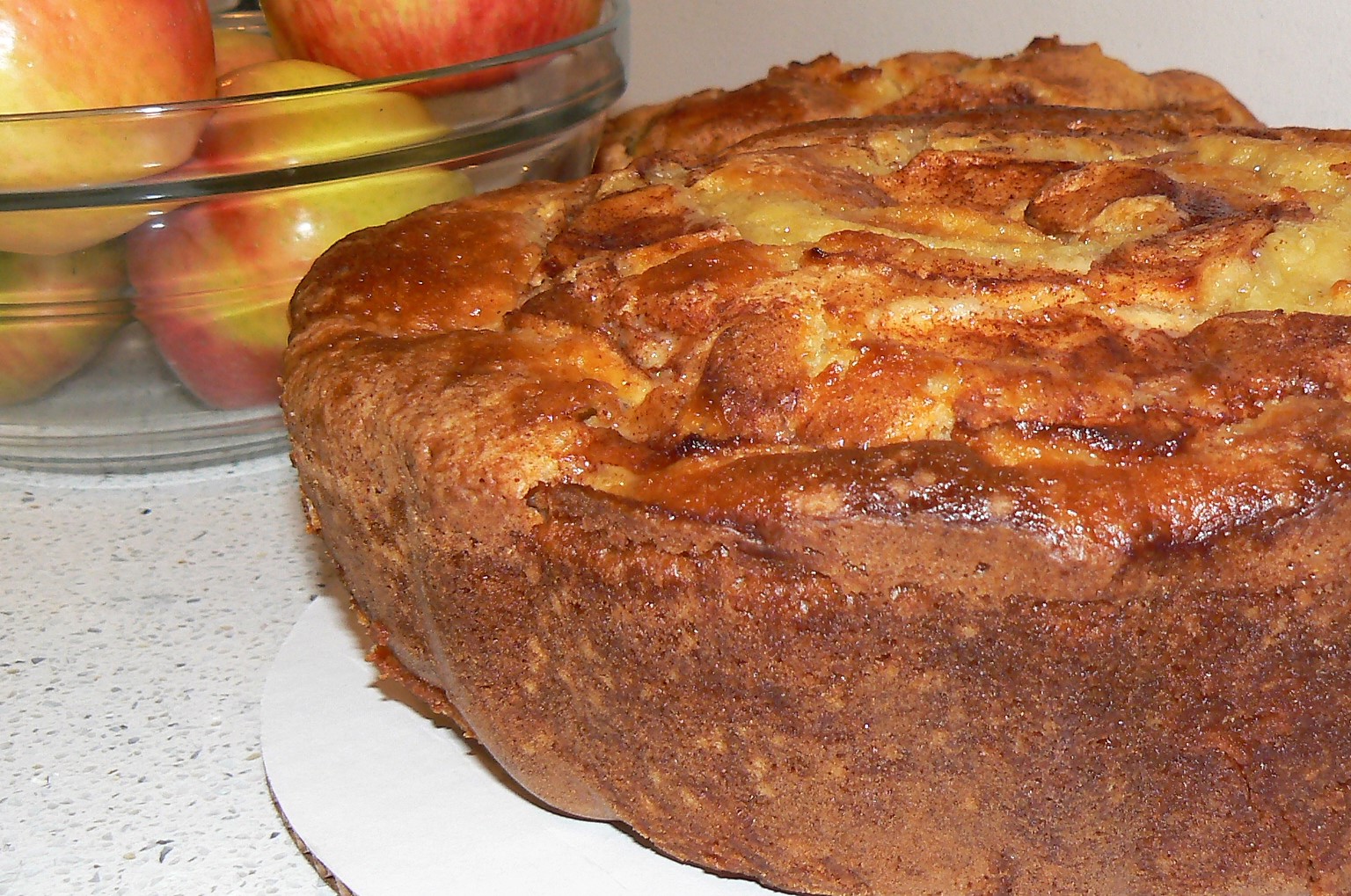 A Family Recipe From NYC's Beloved Bakery's Owner: Grandma's Apple Cake
100 year old family apple cake recipe from NYC's beloved baker
There are only a handful of truly beloved places New Yorkers turn to in the time of cheesecake need. Eileen's Special Cheesecake at 17 Cleveland Place has been one of these places for the last 48 years. I went to interview Eileen Avezzano, a baker and the owner of the place, earlier this month and she treated me to an incredibly delicate dessert–her grandma's apple cake (it was in addition to a large cheesecake, because, you know, no one has ever left Eileen's Special Cheesecake without a cheesecake).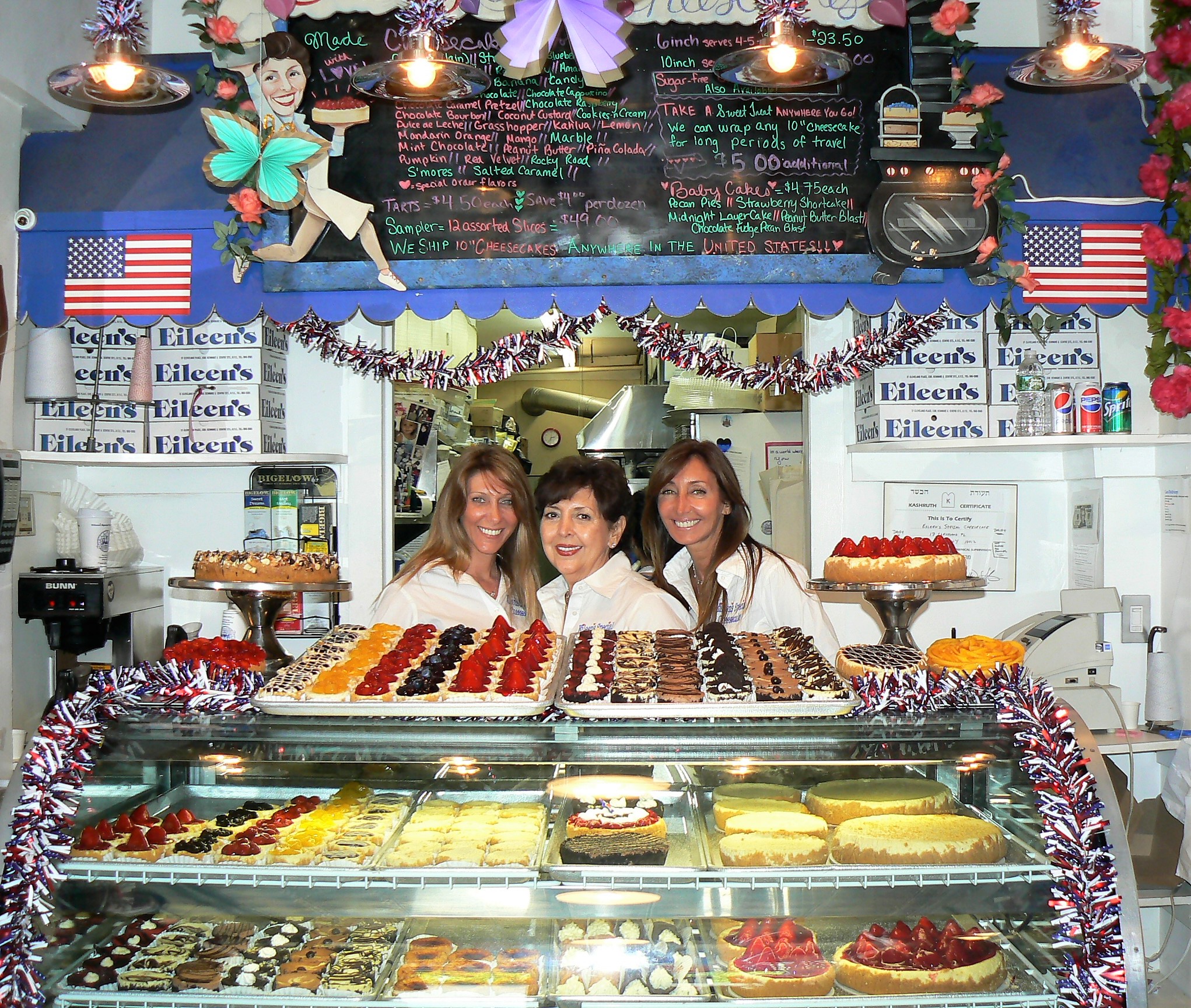 The apples are in season now, and Eileen's grandma's recipe, straight from the family recipe box, is below for you and your family to enjoy,!
Please Like our Facebook page for the new exciting recipes & DIYs and Share with a friend who also likes apple cakes!
Grandma's Apple Cake
Makes 2 loaves, or 1 large bundt)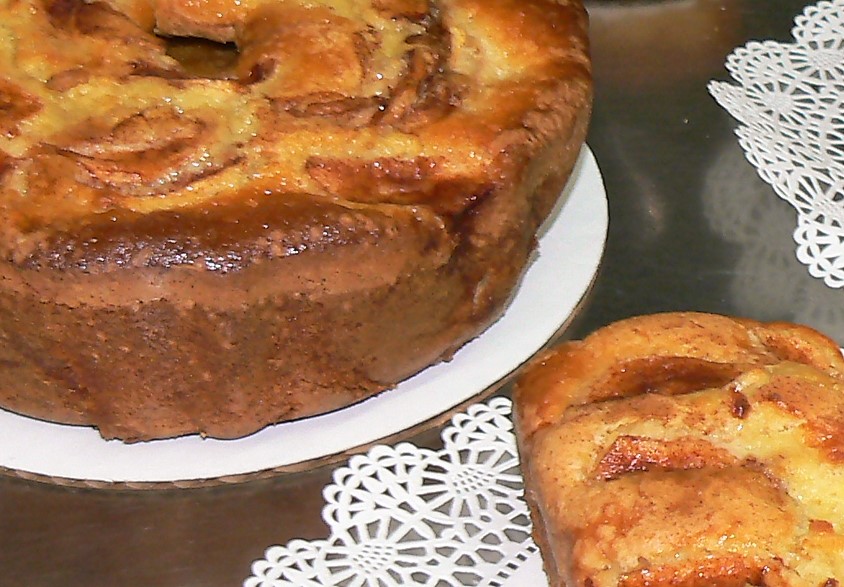 Ingredients
3 cups flour
2 cups sugar
3 tsp. baking powder
1 cup vegetable oil
1 cup orange juice
2 1/2 tsp. vanilla
3 apples sliced, tossed in cinnamon and sugar
Preparation
Preheat oven to 350 F.
Combine all ingredients except apples in a large mixing bowl.
Grease and lightly flour a loaf pan, or a bundt pan with a hole in the center.
Baking instructions
Pour batter half way into the pan and layer sliced apple pieces on top.
Top with additional batter and another layer of cinnamon apples.
Bake for approximately 45 minutes, testing with a toothpick inserted in the center to insure readiness.
Let cool for 15 minutes and remove from pan.
Enjoy!