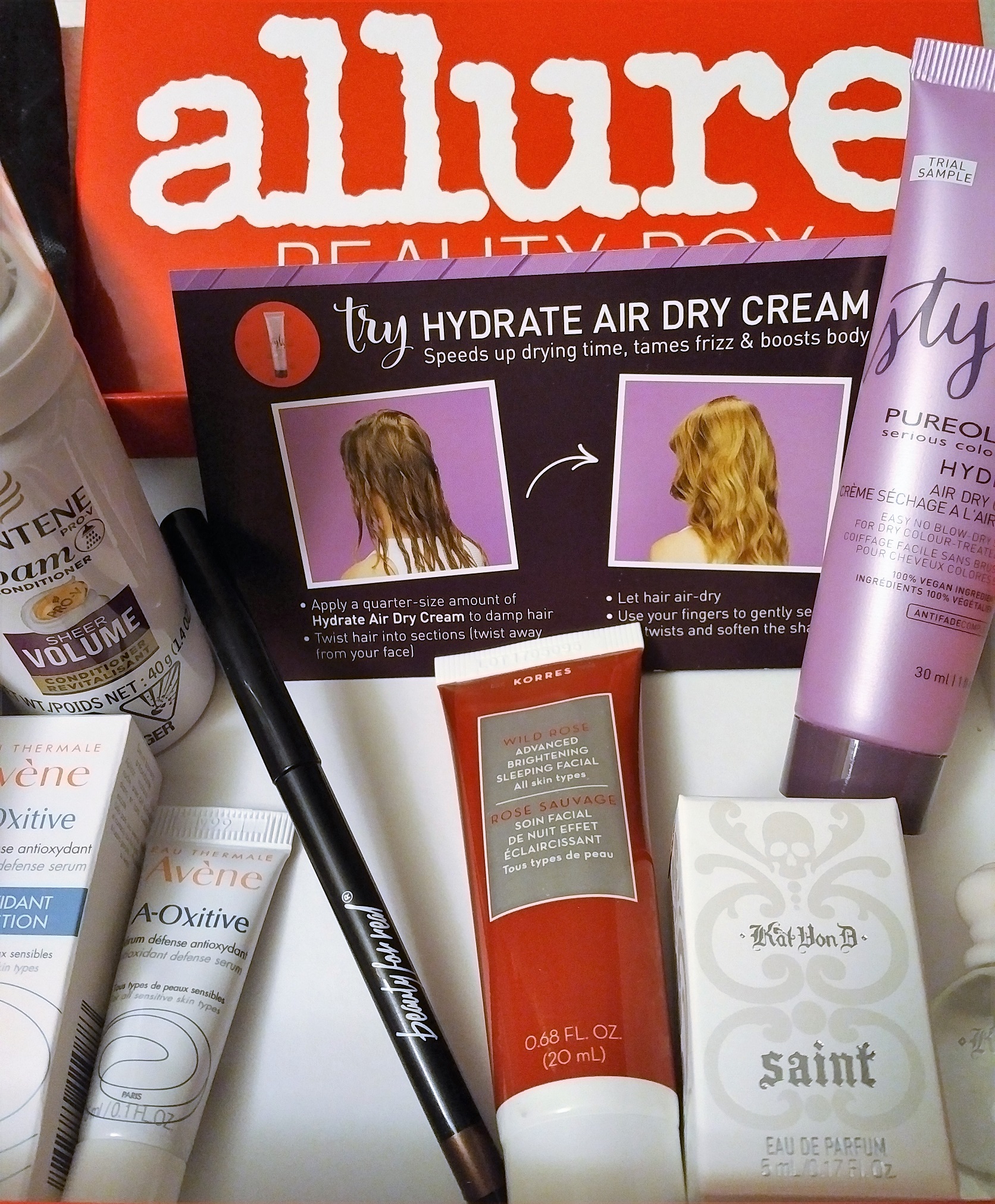 Allure Oct Beauty Box–The Best Beauty Box We've Tried This Far
We pay our hard-earned cash for items we review to insure you get to read an honest opinion. Allure Beauty Box this October is the best among all the subscription boxes out there that we've tried over the past 3 years. It's not often that you receive a box and know you're going to use every single item in it.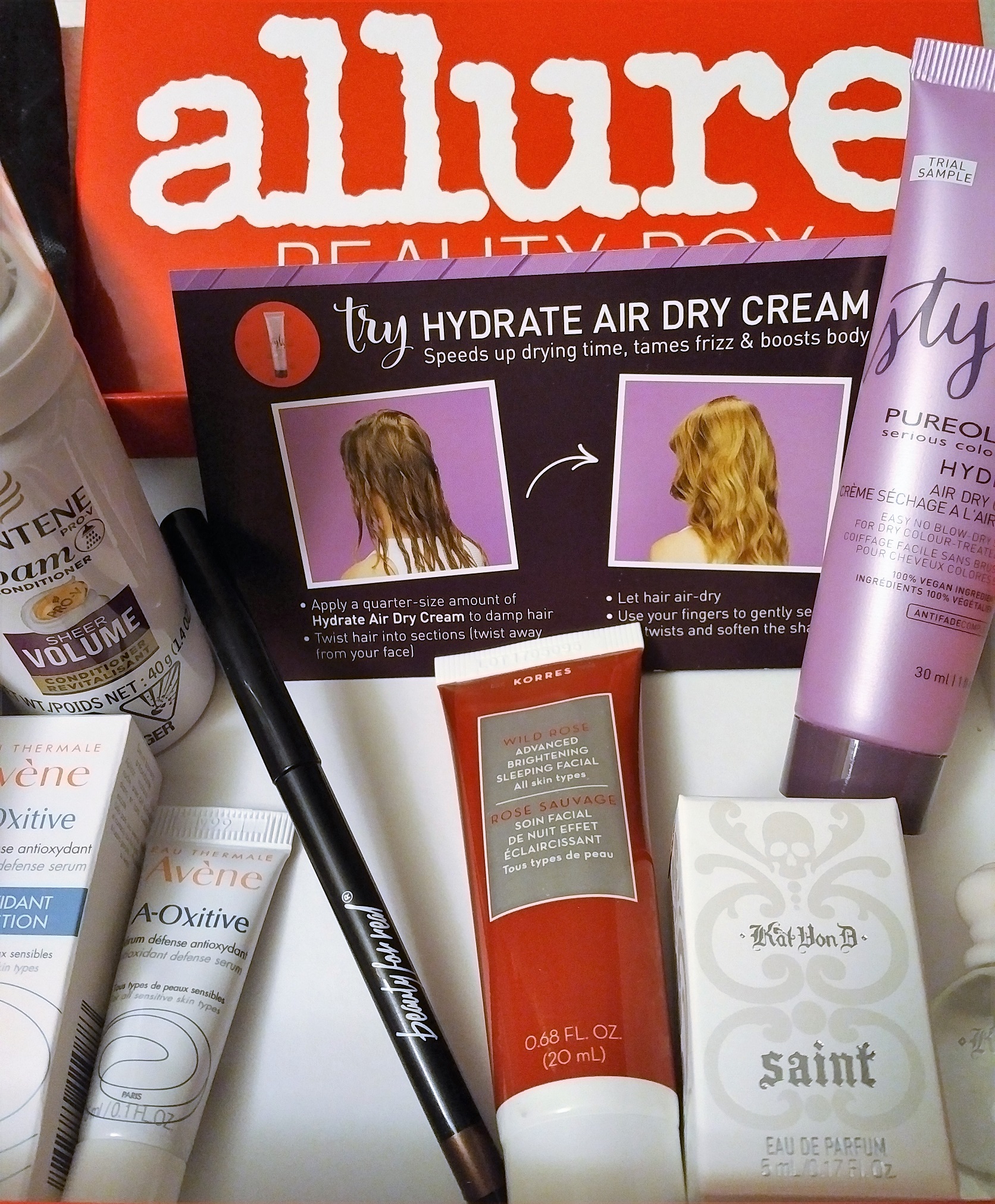 None of the items in this box were made in China–high five to Allure team!
No one really wants something that is manufactured in the country where blood-stirring human rights abuse is still happening; the money we pay for such products is one of the reasons big corporations still invest in China and keep silent when it comes to the issues of crimes against humanity being raised.
The cost of the box is $15/month, U.S. shipping is free.
This box was our resubscribing, so there was $5 Off + two full size Mark Jacobs lip products offer.
Now, let's get to the Allure Beauty Box content.
Beauty For Real 24/7 Waterproof Eyeliner. This is an amazing dark-brown-meets-playful-bronzer gel eyeliner. Very subtle touch of shimmer, stayed smudged-free for 8 hours.
Korres Wild Rose + Vitamin C Advanced Brightening Sleeping Facial. Smells great, skin was smooth and a little brighter (perhaps happier?) the next morning.
Eau Thermale Avene A-Ocitive Antioxidant Defense Serum
Pureology Hydrate Air Dry Cream. There is a practical tip card on how to use the cream.
Kat Von D Sinner OR Saint Perfume. We loved this soft and slightly sweeten bouquet of jasmine and tiaré flower with notes of mandarin, caramel, and sparkling Mirabelle plum. Vanilla, sandalwood, and creamy musk build the base.
Pantene Pro-V Sheer Volume Foam Conditioner