5 Min Dessert Recipe: Banana Chocolate Egg Roll
I bought dark chocolate peanut chews and it was a definite miss: Kids didn't like the fact it was dark chocolate, and it was too sweet for my husband and myself. I sliced these chocolate covered peanut chews in half an used them as backing chocolate for this recipe.
It takes about 5 minutes to make 2 servings of Banana Chocolate Egg Rolls. Two rolls per serving.
You will need the following ingredients
4 egg roll wrappers
2 small bananas
4 chocolate covered peanut chews (or equivalent amount of any chocolate / chocolate chips of your choice)
1 tbsp cooking oil
Preparation and cooking steps
Slice bananas in half width wise. Then slice again in half length wise.
Place a frying pan over medium heat. Add cooking oil.
Place banana slice on an egg roll wrap, top with a peanut chew or chocolate chips/ chunks, and top with another banana slice. This will enable you to have beautifully shaped banana chocolate egg rolls.
Roll the wrapper as shown below.
5. Fry the rolls until golden brown, turn to golden each of the four sides.
6. Remove from the pan, turn off the stove.
7. Serve and enjoy!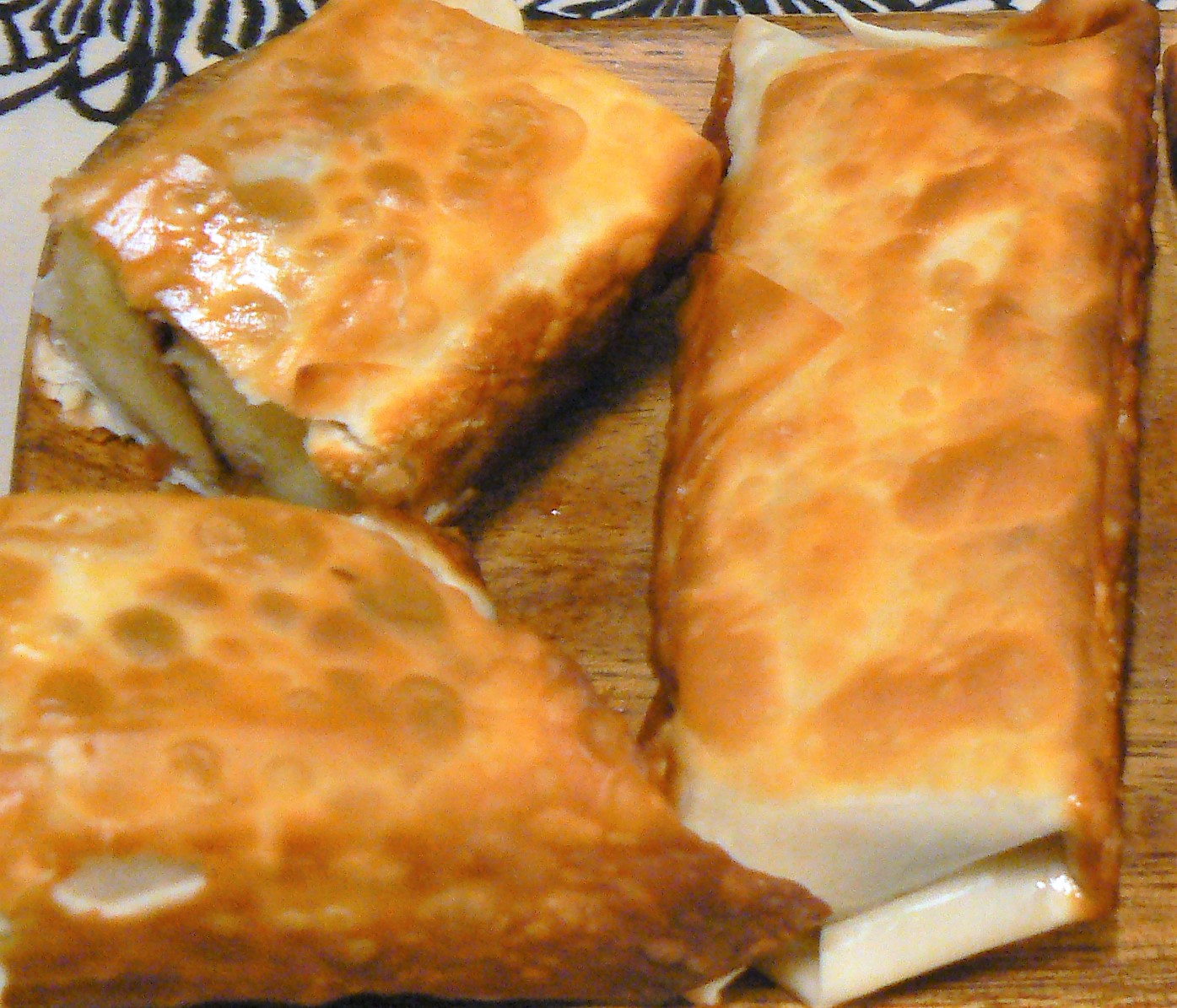 Please Share with your friend who also likes creative dessert ideas that are quick to make!